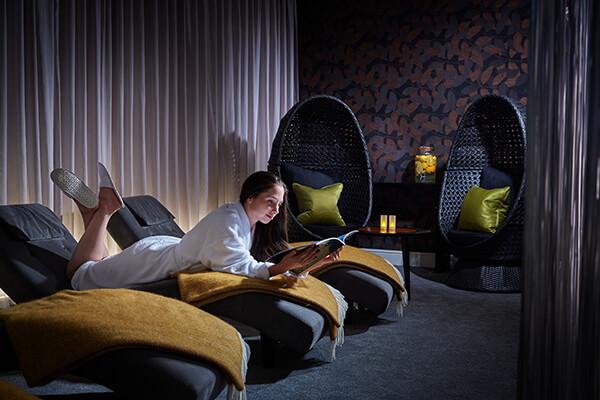 In our monthly feature we visit spas across Britain who partner with Temple Spa and offer our treatments. This month we visit Utopia Spa at Rowhill Grange.
Tell Us About Where Rowhill Grange is Located and Its History
Rowhill Grange Hotel & Utopia Spa, located in Dartford (Kent), is an 18th century English country manor house with a spacious, classically styled spa. Utopia Spa has a unique Romanesque interior and features 21 treatment rooms, two floors of pools, a bubble tub and monsoon showers. It is the perfect haven to relax and unwind away from the stresses of everyday life.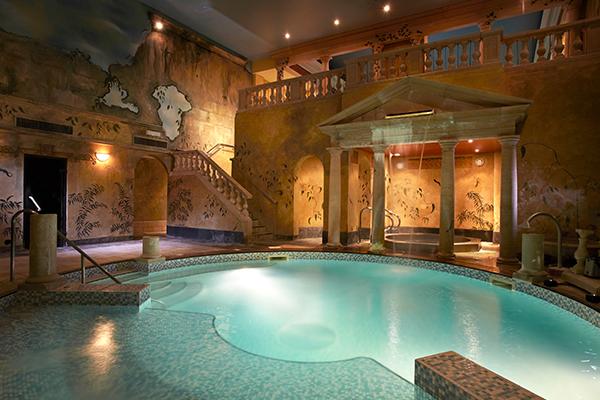 What are Utopia Spa's Facilities Like?
The manor house dates back to 1868 and is snugly surrounded by 15 acres of manicured gardens and beautiful countryside. The first Utopia Spa at Rowhill Grange was constructed when the property was bought in 1994. It has since received awards such as South of England's Finest Spa, Best Hotel of the Year, Elite Spa and are within the World's Top 50 Spas by Mail on Sunday .
Utopia Spa has a Romanesque interior, with temple-like pillars, and frescos of Italian landscapes around the therapeutic swimming pool. The spa features 19 single treatment rooms, 2 couple's treatment rooms, two floors of pool, monsoon showers, a bubble tub, sauna and steam room. There is also a state-of-the-art gym on site that is accessible for guests to enjoy.
"We are proud to be part of an award-winning and unique spa that has a variety of cutting edge treatments."
Why Do You Partner with Temple Spa?
"We work with Temple Spa as they have award-winning anti-ageing skin care, body and spa products. They combine cutting edge science with the best of natural ingredients to reward your skin with outstanding long-term benefits. They are a forward-thinking brand that continues to push the boundaries in the beauty and spa industry."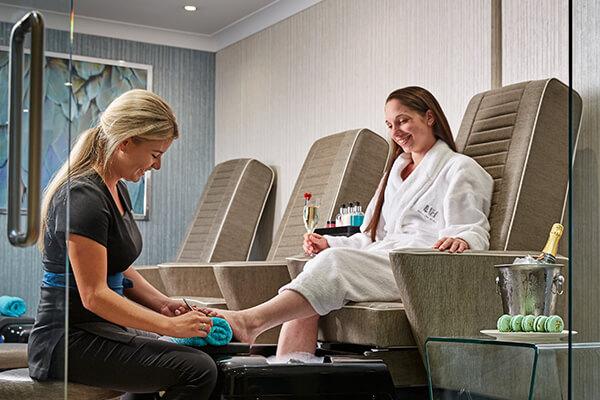 Which Temple Spa Luxury Spa Treatments Do You Offer?
My Kinda Skin
Go Guy – The Male Executive Treatment
The Totally Quenched & Drenched
Champagne & Truffles Deluxe Treatment
The Outer Glow
Glorious Mud
Go Figure
Rocks Of The Mediterranean
New Beginnings
Side Orders
Stressed Out? Enjoy Our Hot Stone Neck & Shoulder Treatment
Head Feel Heavy And Uptight? You will love our sedating hot oil scalp massage
Want a spring in your step? Select our indulgent foot ritual
Want to look less tired? Discover our secret eye remedy
Visit Rowhill Grange to book a stay and Temple Spa luxury treatments or call +44 (0)1322 615136 now.
WIN A SPA BREAK FOR TWO
UTOPIA SPA AT ROWHILL GRANGE
COMPETITION DETAILS:
Overnight stay for two
A 40 minute spa treatment each
Full use of the facilities
£35pp towards dinner
Breakfast for two
Temple Spa products

HOW TO WIN?
Simply enter your email address and tick the box below to sign up for our chit chat!
T&C's
Competiton is open until 1st July
Subject to availability
Cannot be used in conjunction with any other offer
Cannot be redeemed for cash amount
Redeemable from July 2019 – September 2019
Bookable Sunday-Thursday (Excluding Bank Holidays)
Age 18+