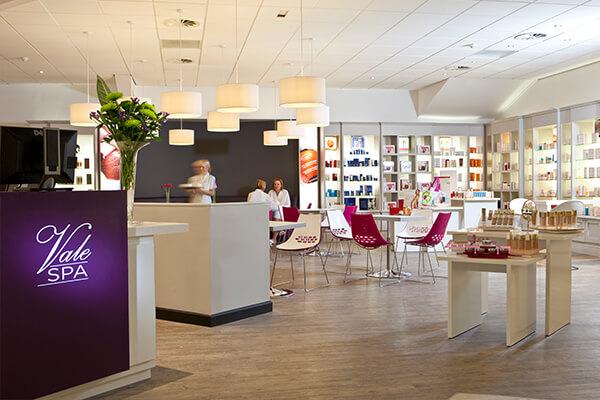 In our monthly feature we visit spas across Britain who partner with Temple Spa and offer our treatments. This month we visit Vale Spa in Vale Resort in Vale of Glamorgan, Wales.
The Who ...
Voted Wales' Best Resort Spa 2017 and 2018, the Vale Spa is Wales' largest spa and comprises of six bespoke relaxation zones which will help you to find your perfect peace.
If your idea of heaven is a comfy leather sofa and a handful of the latest glossy magazines then our stylish 'chill-out' zone will be perfect for you. For something totally relaxing our soothing water beds let your troubles simply float away. For a haven of total calm where you can shut off completely then head straight to the Indian-inspired 'sleep' zone where shimmering lanterns and sumptuous quilts will provide the ideal environment to doze. You can also take advantage of the 20 metre pool, sauna, steam room and whirlpool bath and for those a little more energetic you can even use the gym facilities.
The Vale Spa philosophy is to combine your chosen treatment with total relaxation time, to give you an overall spa experience.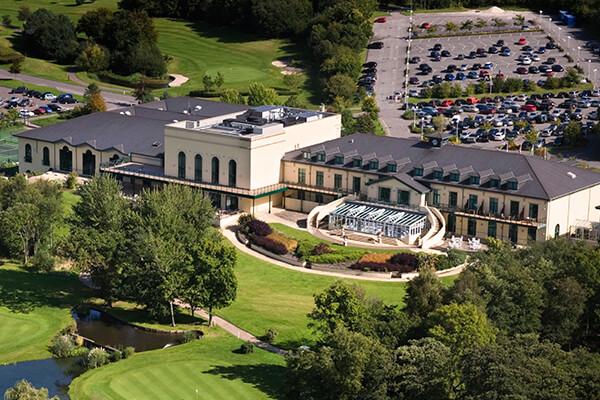 THE FOOD…
Our Chai Café is a vibrant and contemporary take on the traditional tea shop where you can sample a host of refreshing and stimulating teas as well as healthy snacks, sweet treats, coffees and even an indulgent glass of wine of champagne!
The light and airy café is designed for guests to take a break from pampering, catch up with friends and peruse the shopping area which is filling up with pampering treats including, of course, all of the fantastic Temple Spa products, so it's the perfect place to indulge in a little retail therapy!
The spa is also in the enviable position of being able to cater for groups of up to 50. so whether you are celebrating a birthday, about to get married, or simply friends getting together for some quality time, the spa offers a range of tailored packages to suit everyone and is perfect for a relaxing yet fun-packed group experience.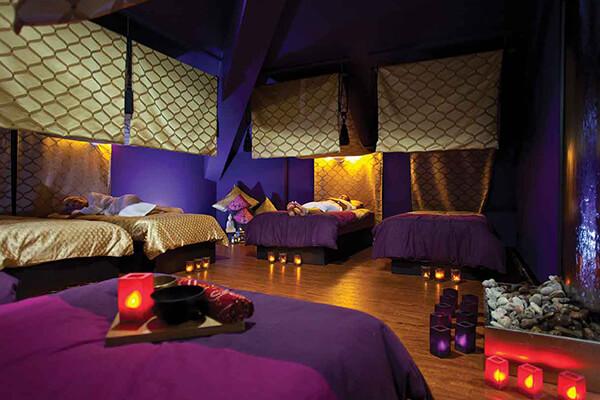 SUMMER HIGHLIGHT...
Temple Spa Tuesday
Tuesday's don't have to be so blue!
Escape to the Vale Spa for half a day of pampering and relaxation. Unwind on heated water beds, lounge by the pool and drift off with a luxurious 55 minute Temple Spa treatment of your choice.
Welcome and tour of spa facilities
55 minute Temple Spa treatment
Half day in the Vale Spa
Robe, towel and slippers
20% off any additional treatments*
Free parking
Available every Tuesday
Only £55 per person
Add 2 course spa lunch on for £20 per person
*(over 55 minutes) made at time of booking
With a range of clientele visiting us at the Vale Spa, we're continually offering our customers something that you wouldn't experience at your average spa.
Our partnership is a real coup and exciting foray into the innovative world of Temple Spa, whose philosophy is to honour your body as it is a living temple; to enjoy your life and live it to the full, something that we wholeheartedly agree with at our spa.
WHICH TEMPLE SPA TREATMENTS ARE AVAILABLE?
My Kinda Skin
Repose Aromatherapy Facial
Champagne & Truffles Deluxe Treatment
Red Carpet Miracle Facial
Glorious Mud
Go Figure
Drift Away massage
In Good Spirits massage
Work It Out massage
Rocks Of The Mediterranean
Visit
Vale Spa
to book a stay and Temple Spa luxury treatments or call +44 (0)
1443 667800
now.