Look no further than to book your next spa day at the new luxurious White Spa at White House in Rhuallt, North Wales. You're guaranteed a true relaxation and 'me-time' away from the hustle and bustle of the every day. Mark White Spa for your next spa day and you won't be disappointed!
We caught up with Spa Manager Emily to find out what a typical spa day looks like, the best-selling treatments and how their guests feel after a beautiful pamper.
What is the first thing a customer should feel/see/smell when they arrive at your spa?
When guests arrive at White Spa, they should feel excited that their day of relaxation and pampering has begun! They will know as soon as they walk in, it's going to be an incredible experience, due to our friendly and professional Spa Hosts welcome, along with our modern, luxury reception lounge.
The aroma of the TEMPLESPA KEEP THE PEACE reed diffusers, or perhaps even our reception team's favourite SPIRITUDE can be smelt, as often we are spritzing the air before our guests arrive!
What is the one thing that you want your customer to remember about your spa?
How they felt they were on a mini holiday for the day whilst they visited White Spa! They should feel that same warm, fuzzy feeling you have when you think back to a fantastic relaxing holiday abroad, when they think back to their day at White Spa.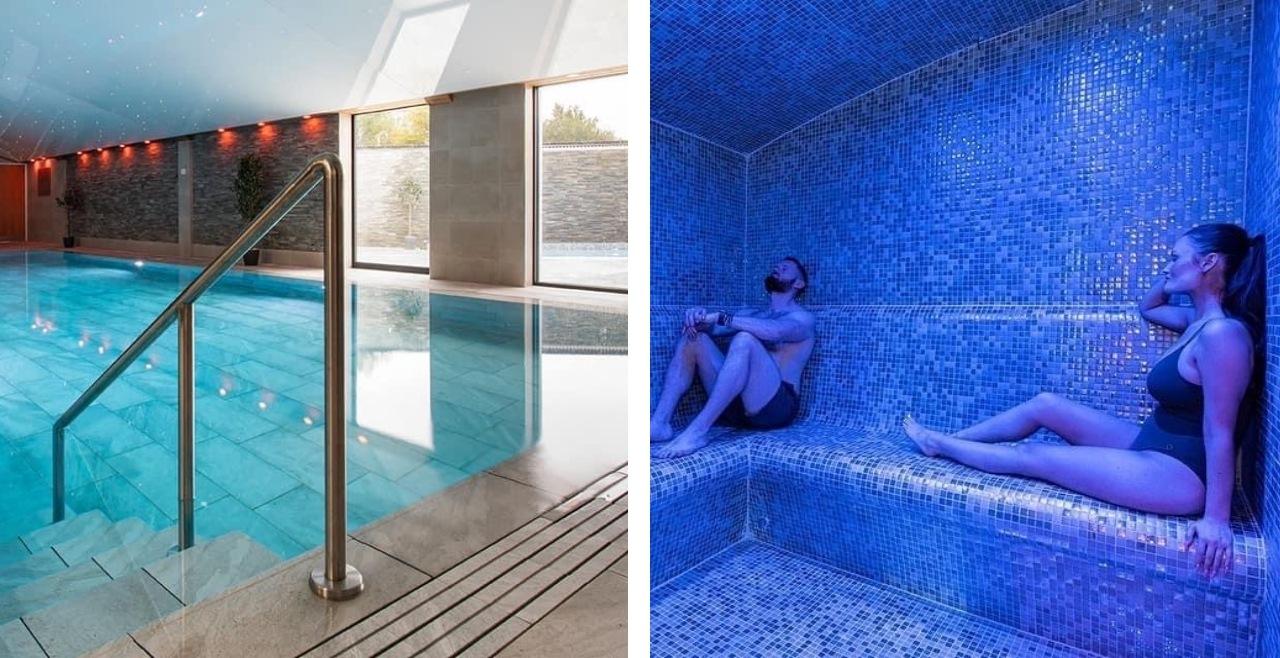 What is the typical customer experience at your spa?
Most of our customer feedback mentions our beautiful facilities, the fantastic standard of our treatments and our friendly and attentive service.
What is your USP or biggest selling point as a spa?
Our Spa facilities are second to none. I think the TEMPLESPA trainer put it perfectly when she said "you really do have something special here. Your facilities are something else. It was like swimming in silk!"
We are a countryside retreat, based in the Welsh countryside but easily accessible. We find our guests are always so impressed when they walk onto our poolside seeing the crystal-clear warm waters with the star lit ceiling.
We also strictly limit our numbers in the Spa, to ensure that our guest's experience remains tranquil.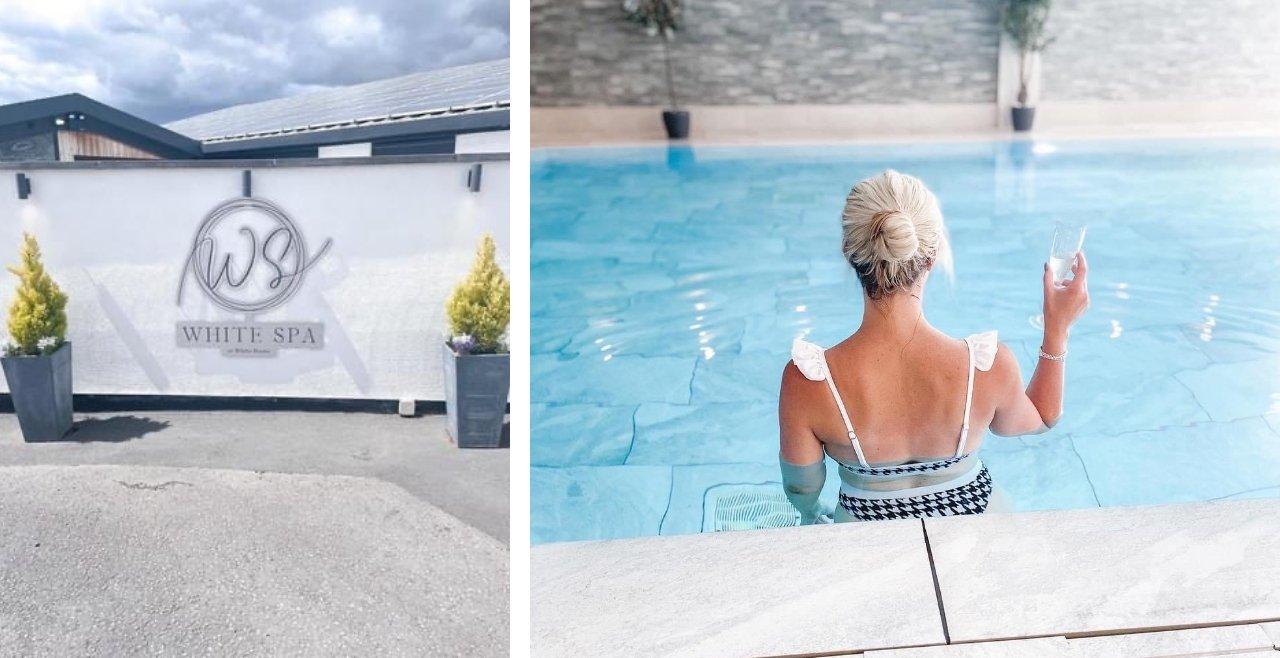 Which is your best-selling treatment and why?
Drift Away Full Body Massage. People are always looking for ways to relax and escape the stresses of daily life more than ever. The TEMPLESPA Drift Away full body massage does just this! This is the one treatment that is guaranteed to be re-booked before our guests have left the Spa.
What drew you to partner with TEMPLESPA treatment and products?
I loved the fact that TEMPLESPA is a multi-award winning, British brand, inspired by the Mediterranean. The products not only smell, look and feel amazing, they are also results driven. The products are an affordable luxury!
I loved the fact that TEMPLESPA are spa orientated, with Spas being the only places able to offer TEMPLESPA treatments and how focused they are on the client experience within their treatments.
I felt that the fun side of TEMPLESPA aligned with White Spa. We are a social Spa. We just love the TEMPLESPA 'Spa at the Bar', with the All Talk cocktail (served with a side of ALL TALK lip balm) being our most popular so far! Whilst we truly do care about offering every client that walks through our doors a personalised and relaxing experience, we also do not take ourselves too seriously, which contributes towards our client's feeling comfortable enough to truly relax here.
Finally, I admired the TEMPLESPA partnership with the Amethyst Trust (we hope to have our therapist's trained with them soon) and I felt that TEMPLESPA's sustainability values aligned with White Spa's.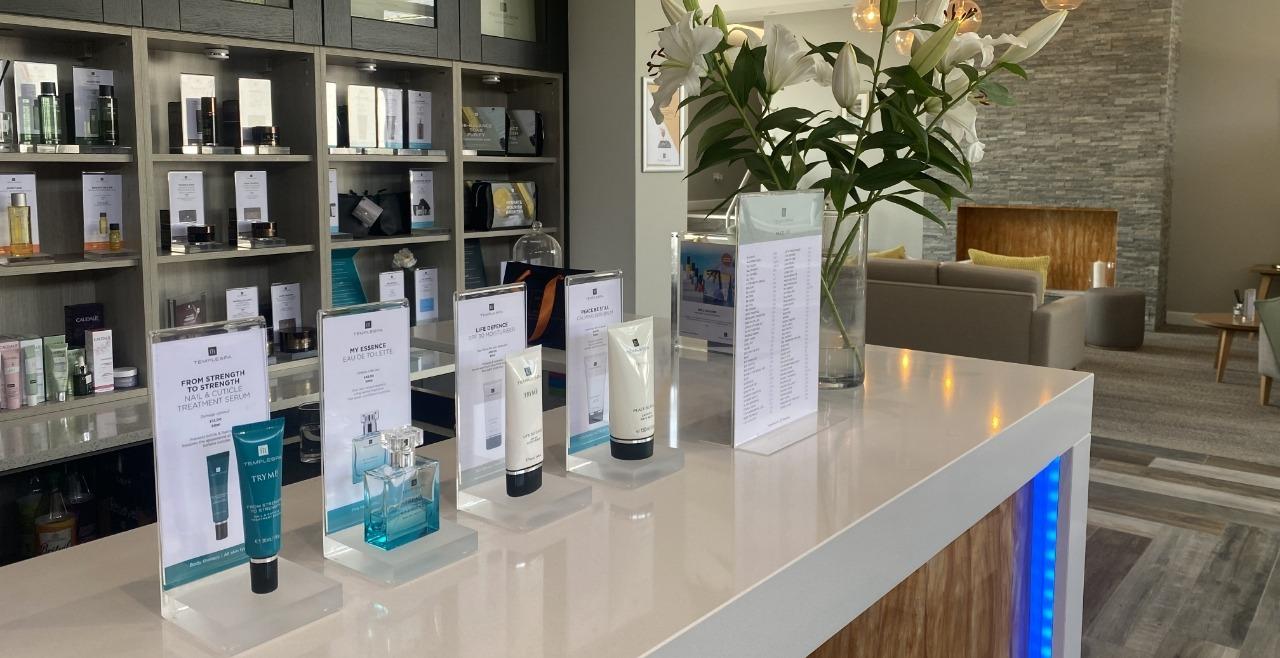 Which is your personal favourite TEMPLESPA product/Treatment and why?
My favourite product, that's a difficult one, there are so many!
I love IN THE BEGINNING, REPOSE, MOST REVEALING, LIGHT RELIEF, BODY TRUFFLE and LET'S CONCENTRATE. If I had to choose one, I would have to say REPOSE. The smell and texture are just heavenly. Every night when I apply it, it feels like such a treat, the perfect accompaniment to any bedtime ritual. My skin feels so soothed and hydrated after using it.
My favourite treatment would have to be the Repose Aromatherapy Facial. It provides relaxation on another level to any treatment I have ever had before, plus the aesthetic results for your skin are a huge added bonus!
Ready for a spa day? We are now! Explore the treatment menu at White Spa at White House and book your next spa day retreat here.