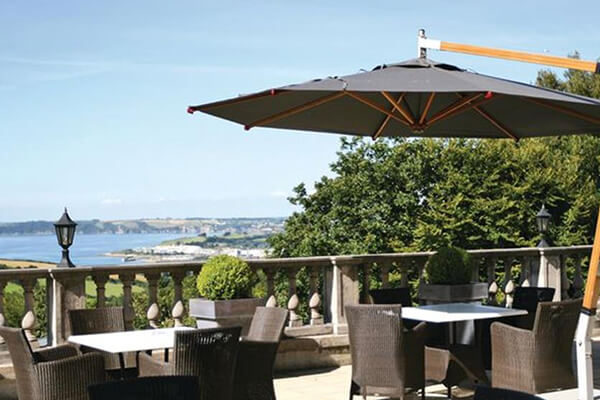 In our monthly feature we visit spas across Britain who partner with Temple Spa and offer our treatments. This month we visit Trenython Manor Spa in Tywardreath, near Fowley in Cornwall.
Tell Us About Where Trenython Manor Spa is Located and Its History
CLC Trenython Manor is a multi-award-winning resort with a grand mansion house hotel and self-catering lodges set in 24 acres with stunning countryside and sea views.
Trenython Manor was built on the estate of Little Pinnock in 1872 by an Italian architect commissioned by the famous General Garibaldi. Located on the Cornish coastline, Trenython Manor is close to the main tourist hot spots.
Overlooking St Austell Bay, the resort is located close to Fowey on the South Coast of Cornwall not far from the famous Eden Project and Lost Gardens of Heligan. This premier spot on the Cornish Riviera is the perfect starting point for exploring much of Cornwall's dramatic coastline and Cornish beaches, charming villages and superb gardens.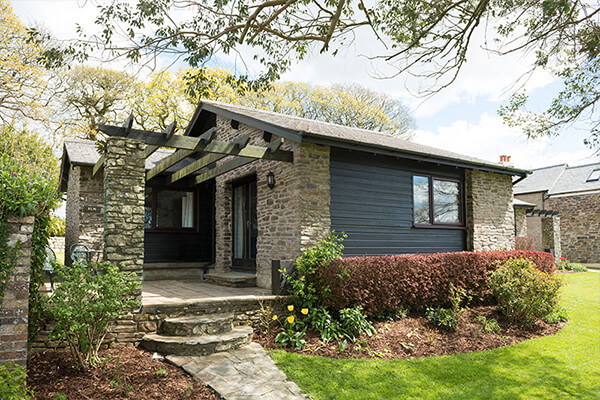 What are Trenython Manor Spa's Facilities Like?
Our treatment rooms by Temple Spa are a place to hide away and steal some precious moments to yourself.
With the help of natural aromatherapy oils from Temple Spa, our team work together with your skin, body and mind to reveal a more relaxed you. Face, body and relaxing treatments suitable for both men and women are on offer.
The spa and leisure facilities include our swimming pool, spa pool, steam room, sauna and fitness suite.
We offer excellent customer service and we make sure everybody has an amazing experience.
Open 7 days a week from 10am until 6pm, and until 8pm on a Wednesday, there should be plenty of time to indulge in a treatment.
Day guests to the Temple Spa treatment rooms are welcome to use the spa and leisure facilities, and treatments of over 1 hour include complimentary use of our swimming pool, spa pool, steam room, sauna and fitness suite.
Why Do You Partner with Temple Spa?
We love working with Temple Spa as it is a British award-winning luxury skincare brand inspired by the Mediterranean apt for the Cornish Riviera. The treatments are fantastic and our customers love them.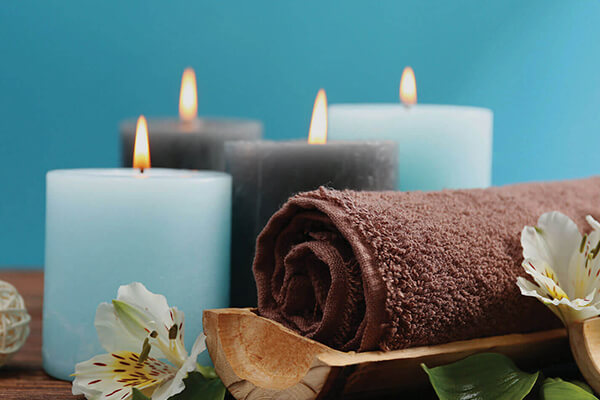 Which Temple Spa Luxury Spa Treatments Do You Offer?
My Kinda Skin

Mediterranean Marinade

Go Guy – The Male Executive Treatment
Purification
The Power Breakfast Facial

Windows Of The Soul

Repose Aromatherapy Facial

The Totally Quenched & Drenched

Champagne & Truffles Deluxe Treatment

I'll Be Back

Aaahhh!

The Outer Glow

Glorious Mud

Go Figure
Drift Away

In Good Spirits

Work It Out Massage

Rocks Of The Mediterranean

New Beginnings

A Brush With Heaven
My Kinda Mood
Side Orders
Stressed Out? Enjoy Our Hot Stone Neck & Shoulder Treatment.
Head Feel Heavy And Uptight? You Will Love Our Sedating Hot Oil Scalp Massage.
Love Your Hands To Be Pampered? Select Our Indulgent Hand Ritual.
Want A Spring In Your Step? Select Our Indulgent Foot Ritual.
Want To Look Less Tired? Discover Our Secret Eye Remedy.
Visit
Trenython Manor Spa
to book a stay and Temple Spa luxury treatments or call +44 (0)1726 814 797 now.