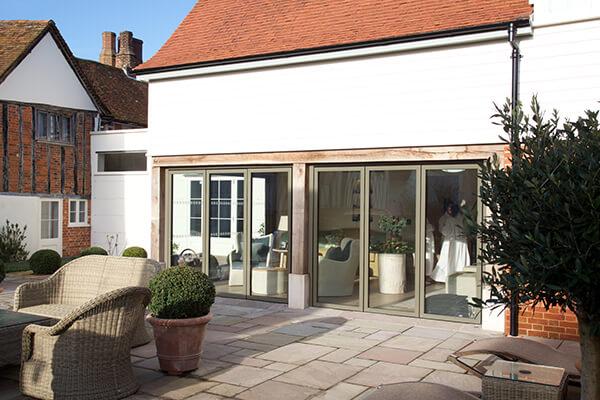 We continue our of Spa of the Month series with a visit to Weavers' House Spa at The Swan Lavenham, which is a beautiful boutique spa nested in the sleepy village of Lavenham, Suffolk, your home away from home. Weavers' House Spa is perfectly designed for your total relaxation, well-being and comfort. Their nurturing haven of tranquility and never-rushed calm promises you an intimate spa experience, with exceptional service from their lovely team. They are there to take care of you – it's that simple.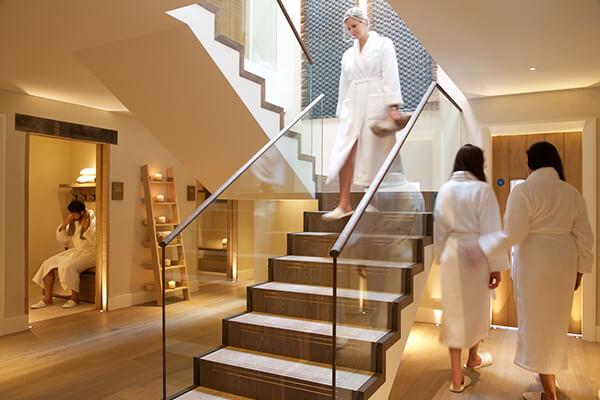 Tell Us About Where Your Spa is Located and Its History
Although the hotel has been a firm favourite since the 15th Century the spa was newly built in 2015, to compliment the hotel. Since opening, Weavers' has won an award from the Good Spa Guide, maintained a 5 bubble rating and is voted one of the top three spas in the region.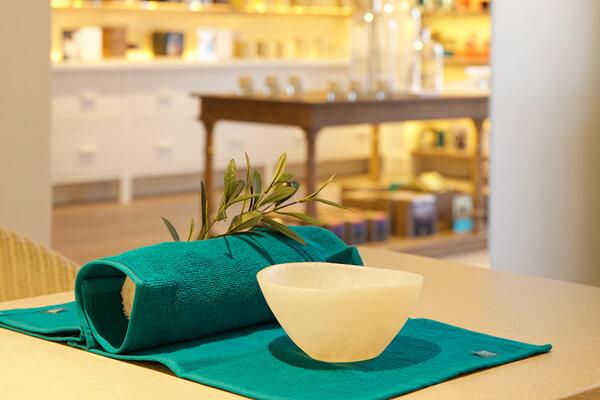 What are Weavers' House Spa Facilities Like
An enchanting retreat for the senses, Weavers' House Spa focuses on total relaxation, enjoyment and wellbeing. Featuring the TEMPLESPA range of professional products, we offer over 30 results-orientated, seriously benefit-driven and totally feel good skin, body and soul treatments and packages.
Facilities comprise six treatment rooms, including a double treatment room for couples or two friends to share; two relaxation suites; manicure/pedicure emporium; steam room; hot stone sauna and an outdoor vitality pool, plus a retail boutique where therapists can advise on products for home use.
At Weavers' House Spa we pride ourselves on being special and different, we work on a one-to-one basis with our guests, we all love what we do and care about the detail…because…it's all in the detail!
Book a Treatment
Which TEMPLESPA Treatments Do You Offer?
My Kinda Skin
Mediterranean Marinade
Go Guy – The Male Executive Treatment
Purification
The Power Breakfast Facial
Windows Of The Soul
Repose Aromatherapy Facial
The Totally Quenched & Drenched
Champagne & Truffles Deluxe Treatment
Red Carpet Miracle Facial
Need A Lift?
Need A Prescription?
Need A Miracle?
Need A Spring Clean?
I'll Be Back
Aaahhh!
The Outer Glow
Glorious Mud
Go Figure
Drift Away
In Good Spirits
Work It Out Massage
Rocks Of The Mediterranean
New Beginnings
The Mediterranean Mini Break
A Brush With Heaven
My Kinda Mood
Yummy Mummy To Be
The Serious Detox
Side Orders
Stressed Out? Enjoy Our Hot Stone Neck & Shoulder Treatment.
Head Feel Heavy And Uptight? You Will Love Our Sedating Hot Oil Scalp Massage.
Love Your Hands To Be Pampered? Select Our Indulgent Hand Ritual.
Want A Spring In Your Step? Select Our Indulgent Foot Ritual.
Want To Look Less Tired? Discover Our Secret Eye Remedy.
Book a Treatment