'Tis the season for gifting! And we do have the best selection of secret santa, small stocking fillers and big beauty gifts perfect for her, him and everyone. This year our 'Spread Your Wings And Fly' has a variety of gifts for every budget and style, each crafted in our beautiful design of feathers that symbolise strength, hope and freedom.
Let's get into what gifts you need on your Christmas list this year and what are the best Christmas gifts for friends.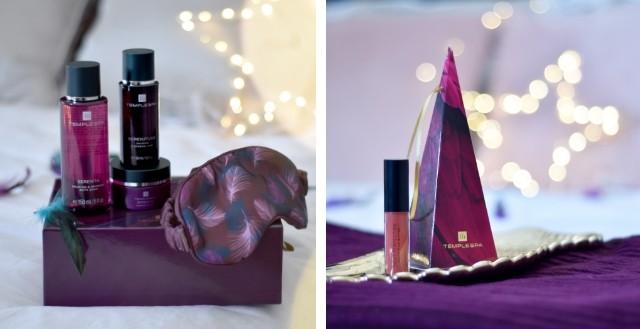 POUT PERFECTION Melting Lip Butter, £15
A universal shade guaranteed to suit all, the high-shine formula instantly melts on the lips to provide long-lasting and lightweight colour and protection. The clever formula is enriched with a blend of organic oils from castor, almond and green coffee for that extra nourishment – we like to call it a colour treatment for the lips! It's a limited-edition product so you won't find it any other time of the year.
BLISSED OUT Calming & Sensual Collection, £50
A truly luxurious Christmas gift idea for a friend, this 3-step ritual is centered around soothing your senses and relieving stress and tension. In a totally unique aromatherapy essential oil blend to evoke the aura of tranquillity, you'll find a room mist, bath soak and massage oil melt along with a satin eye mask for the perfect shut eye. A peaceful respite and spa-like Christmas gift set that your friend would love!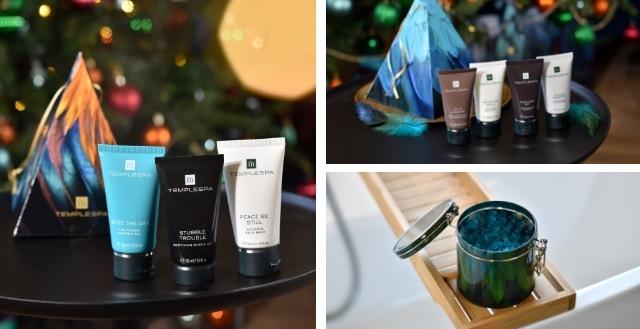 FRESH START Groom & Go Essentials, £15
A great small gift for friends, this one is for the guys and especially perfect if they're always on the go and need the basics to refresh and revive themselves! In our stocking filler we have PEACE BE STILL which is a calming skin balm to soothe and leave skin silky soft, our zingy shower gel SIEZE THE DAY to kickstart your day and STUBBLE TROUBLE, our comforting shaving gel. A great secret santa gift idea for men too!
SPA MINI BREAK Cleansing & Moisturising Treats, £10
Consider your secret santa gift idea for friends ticked off with SPA MINI BREAK! Our hair and body essentials are packed with brilliant ingredients to ensure they're cleansed and refreshed on the go, a favourite travel beauty gift for anyone you know. Each mini travel size is like a spa haven just waiting for you, take a deep breath of the relaxing essential oils and spa way with us…
PEACETIME Restoring Bath Salts, £25
And finally a small gift idea for that friend who is always in the bath, our best-selling bath salts! They're packed with restorative minerals that work to ease stresses and overworked limbs so you're left feeling soothed and relaxed. Not to mention the gorgeous blue hue changing your bath into a Mediterranean sea!
We hope you've found our Christmas gift ideas for friends useful and inspiring, from the small ideas to the best secret santa! Browse more of our 'Spread Your Wings And Fly' Seasonal Gift Collection.