An SPF moisturiser is essential for every skin care routine and not just exclusive to the warmer months. That being said now that the warmer months are approaching, the days are longer and there's more sunshine on the horizon, a SPF moisturiser is even more essential to your skincare right now. We love the warmer climates of the Mediterranean and always have a SPF nearby to protect our skin, after all you're protecting your skin of the future!
With this blog we'll help you find the best moisturiser with SPF for you, how to add one to your skin care routine and unpack just why SPF is so essential.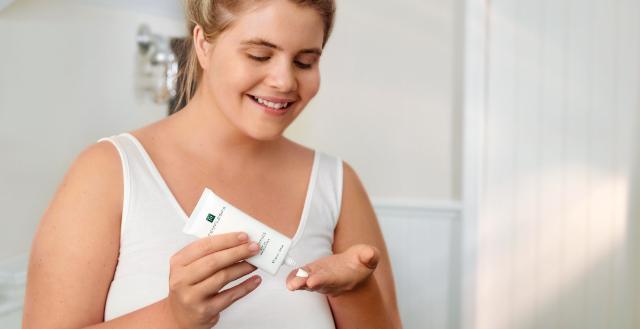 What is SPF and UVA and UVB rays?
SPF stands for "Sun Protection Factor" and is a measure of the sunscreen's ability to protect your skin from UVB rays. UV rays are broken down into UVA and UVB, the first being longer rays which penetrate deeper into the skin and cause long-term damage like premature ageing and wrinkles. UVB are the shorter rays that burn the surface of your skin, causing sunburn in the short term and potentially worse health effects in the long run. To protect against UVA rays as well as UVB, look out for SPF moisturisers with a broad-spectrum SPF.
Now the science is out of the way, time to add a SPF moisturiser to your routine today.
What does SPF do for my skin?
SPF provides protection for your skin all year round, because you know those UVA and UVB rays? They can still penetrate your skin even on a cloudy winter day, which is why SPF is needed 365 days a year. The overall long-term protection means healthy and youthful-looking skin.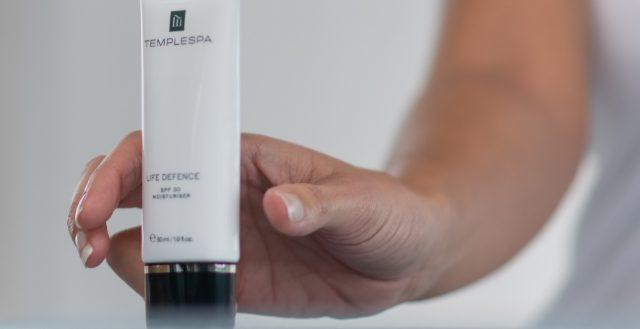 How do I add SPF to my routine?
Choosing a face moisturiser with SPF will help protect your skin on an everyday basis and help keep your skin moisturised and plumped. We recommend LIFE DEFENCE SPF 30 Moisturiser as not only is it broad spectrum so defends against UVA and UVB rays, but it has added blue light protection. Handy for all those hours spent behind a screen!
You can use it in replacement of your facial moisturiser or layer them together. Massage in your facial moisturiser then apply a generous amount of LIFE DEFENCE on top. You will need enough to cover your face and re-apply during the day if you're spending a more time outside on a sunny day. Apply as the last step of your skincare routine, our LIFE DEFENCE is non greasy and a perfect everyday SPF moisturiser that doesn't clog pores.
Lastly not forgetting our lips, an area which is always exposed to the elements and sun's rays too. We introduced LIP DEFENCE SPF 30 Protecting Lip Balm to our collection earlier this year and it's become a staple for many skin care routines. Like you apply your facial SPF moisturiser, add a swipe of our hydrating and protecting lip balm. Remember to top up throughout the day too!
We hope you've found the best moisturiser with SPF for your skin care routine and understand why you ned to try LIFE DEFENCE today. Let us know if you love skin care and our blog posts on our social media, you can find us on Facebook, Twitter, Instagram, Pinterest, Youtube and TikTok.