Welcome to 'Joyful July' and all that this beautiful summer month brings. The early morning chirpy birdsong, the long hazy summer evenings, eating the fresh produce straight from our garden, enjoying a chilled glass of rosé and balmy strolls along the beach; we're blessed to live near the sea and a ritual for almost thirty years (weather permitting) has been our Monday night beach barbecue after work. We have a beautiful vintage picnic hamper we purchased in New England, and we have it ready to go, along with our picnic chairs and docking station for summer vibes. It makes me smile just thinking about it!
Growing up in Suffolk my dad had an incredible allotment at the back of our house, so I fondly remember growing plants from seed, even down to the cress on cotton wool pads! To this day I get a thrill out of changing after work and going straight out to my kitchen garden to glean our earth-to-table supper. So long as there's something to pull like carrots, beets, lettuces, tomatoes, courgettes, you name it I'll turn it into a feast; but there's nothing like a delicious dressing, so here is my stunning Lemon & Mint Vinaigrette which you will love love love and the good news is it has just four ingredients and it takes less than a minute to make.
Before you know it, the kiddlies will be breaking up from school, so to save you from the panic of what to get the teacher as an end of year gift, here are a few of our brand favourites:
ALL BEING WELL The Wellness Ritual £25
A lovely reminder for the special teacher to look after their wellbeing during the break and gather their strength. The beautifully designed tin features our inhalation essence for added energy, AAAHHH! Instant Cooling Balm to revive tired limbs, TONING ESSENCE our refreshing facial mist and REPOSE Relaxing Night Cream, that's great on the temples and to massage in between the palms for a few deep and calming breaths.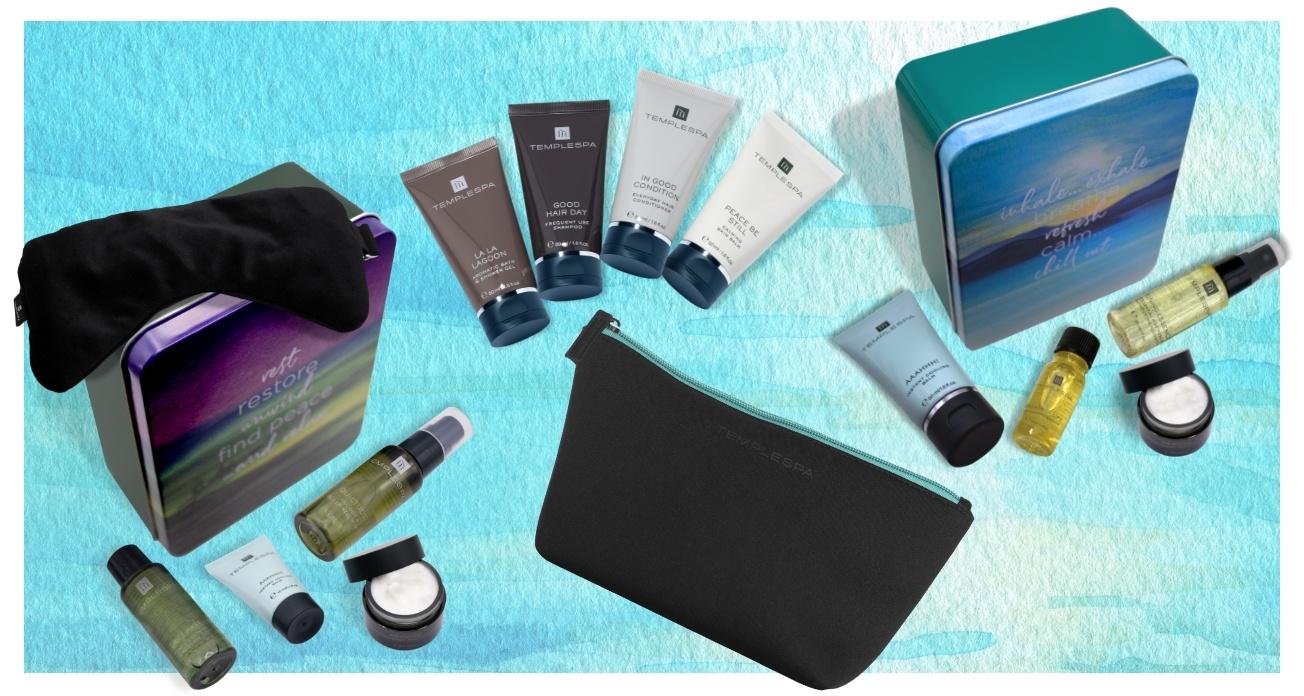 SILENT NIGHT Sleep Aid Kit £25
We all know about the long and unforgiving hours teachers work, so this beautiful kit helps them to unwind for a deep and restful sleep. Taking our selection of soothing aromatherapy essentials in the guise of a night cream, room mist, cooling balm and bath and massage oil, plus the most comfortable eye duvet you'll ever experience. The land of nod is awaiting…
TRAVEL THERAPIES Grab & Go Travel Kit £18.50
We will be glamping this month and this is the ultimate travel companion, keeping us cleansed and refreshed away from home with limited facilities! Housed in a stylish travel bag we have a shampoo, conditioner, shower gel and body lotion, all infused with our blend of Mediterranean botanicals. We liken it to a slice of luxury wherever you find yourself, even on a campsite!
So dear friends, have a wonderful sunny and happy July!
Much love, Liz x