Did anyone say spa day? It's no secret at TEMPLESPA that we love to indulge in a spa day and with that comes an aromatherapy massage. But just what are the benefits and how do essential oils improve my aromatherapy massage?
What to expect from an aromatherapy massage
At the start of your massage, your therapist will likely ask about your general health, sleep patterns, lifestyle etc. and from this they can base which essential oil blends would be ideal for you and the type of massage you could benefit from. Every session will be tailored and unique to you, with your aromatherapy massage usually lasting around an hour to truly aid in switching off and unwinding.
The benefits of an aromatherapy massage
Fusing energy-boosting or relaxing essential oils with expert practice hand movements as part of your massage has many benefits to explore.
Relieve stress and anxiety
Promote overall wellness and connection with your wellbeing
Help you sleep better and promote deeper sleep
Relieve tiredness and aching muscles, feeling relaxed overall
Aiding in concentrate and focus
Which products are the best for an aromatherapy massage?
You can browse our Spa Finder to find an aromatherapy massage near you, or bring the spa to you with our hand-selected aromatherapy oils and more: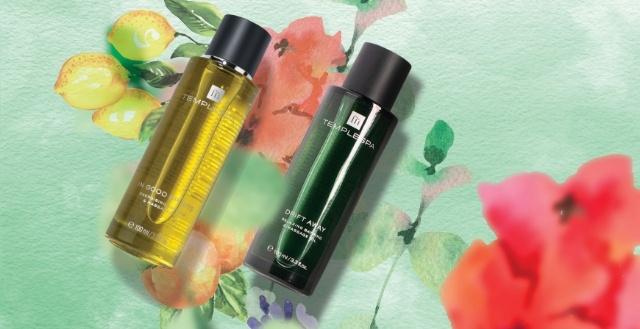 Starting with classics in our aromatherapy oils range, DRIFT AWAY Relaxing Bathing & Massage Oil and IN GOOD SPIRITS Energising Bathing & Massage Oil. Two polar opposites in terms of their essential oils blends and benefits, but can be used drizzled in the bath or as a post-treat to lock in moisture and provide a targeted massage. DRIFT AWAY helps bring a sense of calm and tranquillity for when you need it most, featuring essential oils of frankincense, myrrh and geranium. On the flipside, IN GOOD SPIRITS revitalises the body and soul in an invigorating fusion of over 30 essential oils including lemon, ginger and mandarin!
Along the same uplifting and positive aromas, our BREATH OF LIFE Inhalation Essence is a great way to start any aromatherapy massage, add a few drops to palms and breathe in the energising scent. The small but mighty essential oil infusion boosts the brain, giving it a woosh of energy and clears through the nasal area and fights off fatigue. You'll find classic refreshing essential oils of eucalyptus, tea tree, menthol and lavender to give you an aromatherapy oil uplift.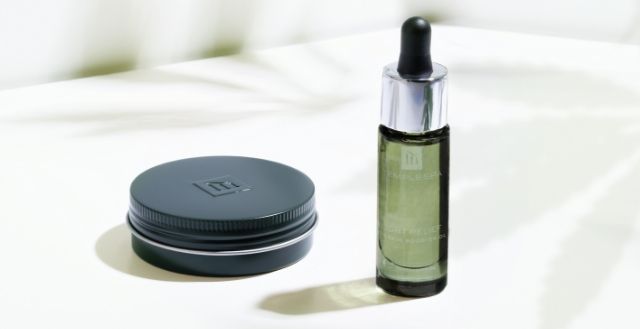 Taking on the new trend of CBD, we have something special for your aromatherapy massage. Meet STRESS NOT All-Over CBD Balm, our top-to-toe skin whisperer that calms the skin and provides a deeply moisturising and softening experience, We love to focus this balm across aching or overworked muscles as the soothing blend of shea butter, 3% CBD complex and 9 powerful and nourishing superfood oils work to settle and nourish the skin. While not strictly used for just the body, LIGHT RELIEF CBD Skin Booster Oil deserves a mention for its calming and settling benefits. Created with a 3% CBD complex, a hydrating blend of coconut, hep and olive oils, along with green mandarin essential oil to support stressed skin.
Time to relax!