If you haven't yet experienced the ultimate in our glow-getting exfoliator, then don't walk…RUN to order MOST REVEALING Glowing Skin Oxygen Peel. We promise, your skin will thank you.

MOST REVEALING Glowing Skin Oxygen Peel is a revelation.
State-of-the-art ingredient innovation, a deliciously addictive texture and immediate results face exfoliator.

BUT, WHAT DULLS OUR SPARKLE?
The quest for radiance and recapturing the bounce of glowing skin is always the top of our agenda, but what makes skin lacklustre and what is the best exfoliator for the face?
Dead skin cells

A build-up of surface debris can start to occur more as we age. Our bodies produce fewer oils to lubricate the surface layers of the skin, causing dirt, debris, makeup etc to dull the complexion, causing texture and tone irregularity.

Dehydration

A lack of sufficient water levels in the skin can lead to shadowing around the eyes, loss of tone, suppleness and overall dulling.

Lack of sleep

Poor sleep habits show readily in the complexion with dark circles, puffiness and dull skin tone. The body needs specific hours of sleep in order to enter its reparative phase.

Lifestyle

Poor diet, alcohol and smoking all lead to dullness, enlarged pores and the appearance of more pronounced expression lines.

UV exposure

Exposure to damaging UV rays affects the natural barrier protection of the skin, once damaged this can allow more harmful free radicals to be triggered within the skin causing hyperpigmentation and the breakdown of key structural proteins,

Elastin and Collagen breakdown

These support fibres within the body allow skin to "snap" or "bounce" back.

Poor skincare choices

Whether you are using the wrong products for your skin needs, over exfoliating, not exfoliating sufficiently or not adapting to your changing needs with age.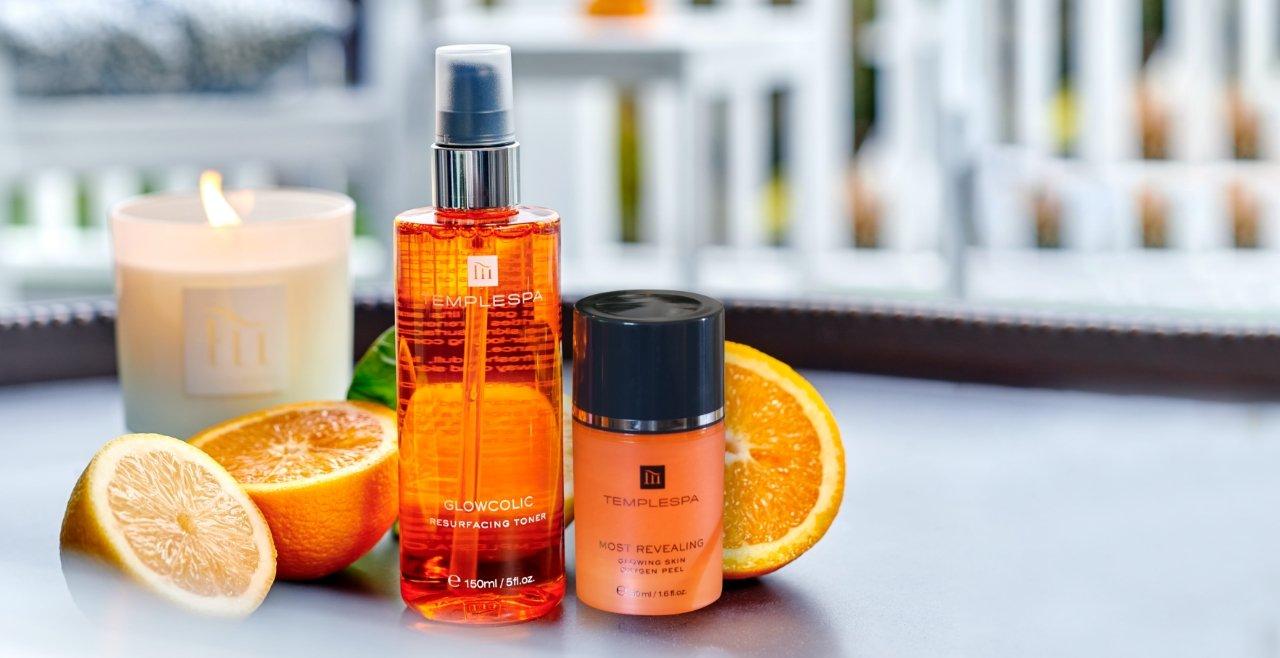 GET SET GLOW!
Like all the best things in life, a little bubble and fizz makes things look a little more fabulous!
So, what is holding you back from picking up our best exfoliator for your face?
THE ACID TEST. ALL GAIN NO PAIN.
Dramatic, instant results without trauma to skin.
Acid is the answer for happy, healthy, glowing skin, predominantly naturally derived from food we consume regularly. They have the power to work as an exfoliator to dissolve the glue that enables dead skin cells and impurities to cling to the skin's surface and cause congestion.
Our cocktail of acids works in a multi-layered approach:
Glycolic Acid – derived from sugar cane. A natural exfoliant that is able to penetrate the deeper skin layers to purify the dirt and grime.
Mandelic Acid – a mild AHA derived from bitter almonds.
Lactic Acid – derived from milk or synthetically recreated to specifically target hyperpigmentation.
Hyaluronic Acid - naturally derived moisture magnet that occurs in our bodies, but declines with age and helps plump, firm and lift skin from within by locking in moisture.

Alongside this, Vitamin C and moisture-magnet Hyaluronic Acid plump and revitalise the skin, locking in hydration and firming skin tone and texture to help smooth facial contours and cushion the skin during and after treatment.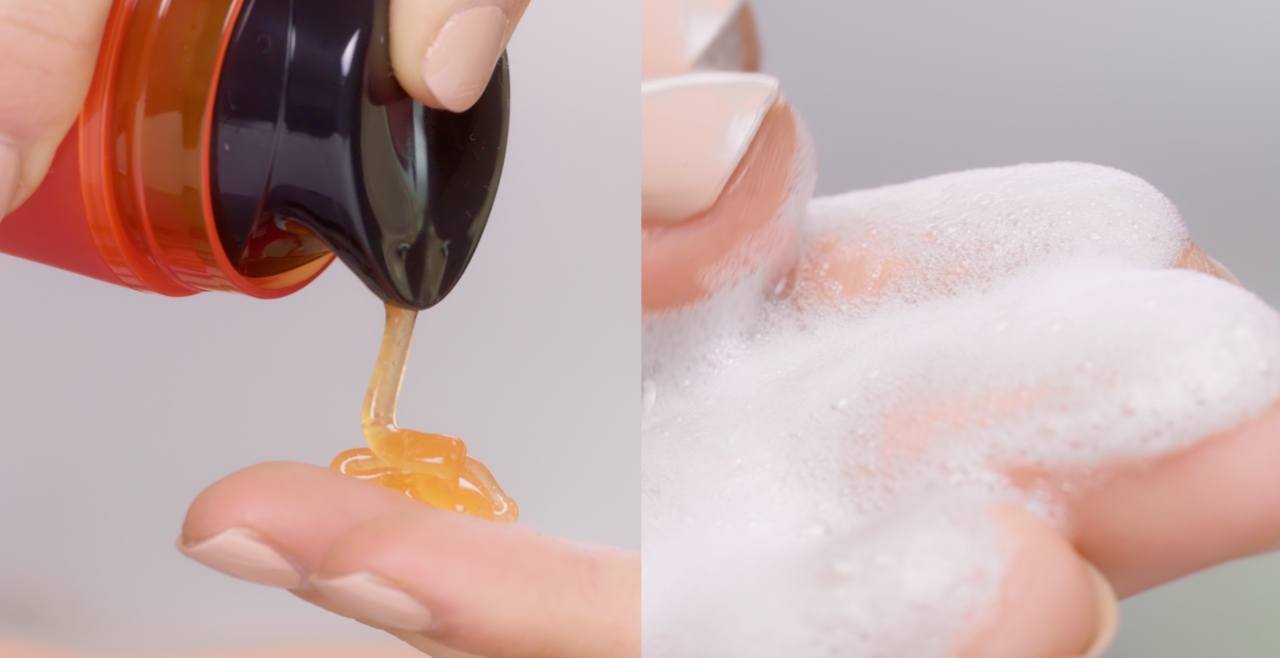 TIME TO GET FIZZICAL:
This has to be the simplest way to dramatically improve skin texture, tone and luminosity.
It's so simple and is basically the best exfoliator for the face. Fact.
After cleansing, simply apply a couple of pumps to dampened skin, smooth across the face and neck, then feel the magic!
Once the bubbles have subsided, simply rinse and pat dry.
…go take a look in the mirror….instant results!
Use once or twice a week, on all skin types.
PERFECT PARTNERS:
Extend your post treatment glow with GLOWCOLIC Resurfacing Toner between treatments. A gorgeously gentle toner which works with AHAs to help lift away those dead skin cells for glowing skin.
It is key to remember that AHAs leave fresh skin vulnerable to the power of UV rays – make sure you apply LIFE DEFENCE SPF 30 Moisturiser to protect yourself.
Now, GLOW grab your day!