Wakey wakey sleepy head, time to get glowing!
Do you leap from under the duvet full of energy and ready to seize the day? Or do you hit snooze and pull the covers up, reluctant to face the world?
Whatever your morning routine; every once in a while, we all need that extra…something, whether you're a morning person or not.
If you are tuned into your skin, you can sense what it needs, sometimes you'll see it looking back at you from the mirror. It may be your complexion appears a little lacklustre, you see dull, dry patches that can change skin texture or there may be a build-up of congestion in pores, all of which can lead to breakouts. Sometimes it is a feeling rather than something visible, a general sense of "meh", you will know your body is giving you the signal that says time for a little extra oomph to shake and wake that glow.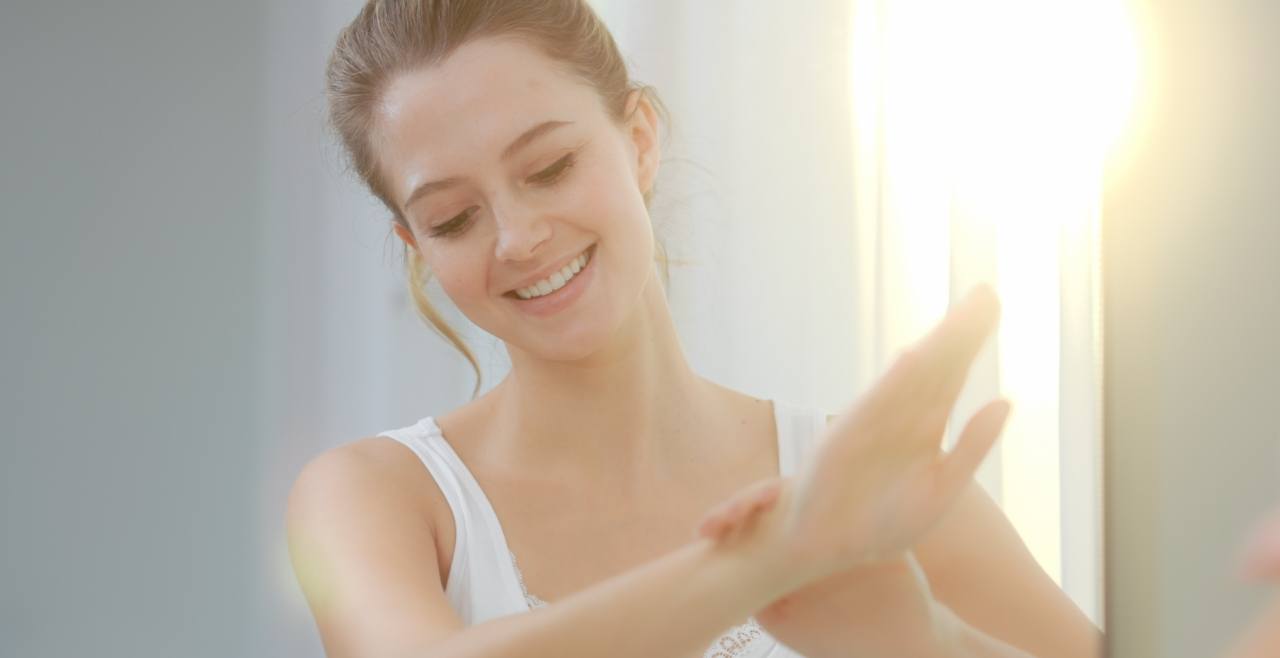 Achieving the best morning routine, to truly rejuvenate the mind, body and soul you need to stimulate all the senses. There is nothing like a hit of invigorating citrus or refreshing herbal notes to uplift your mood and put a spring in your step. Keep your restorative favourites close at hand to help kickstart your mood.
Try our simple steps to optimise your energy levels from the moment you open your eyes to stepping out of the bathroom, create your best morning skin routine; introduce some zest to feel your best!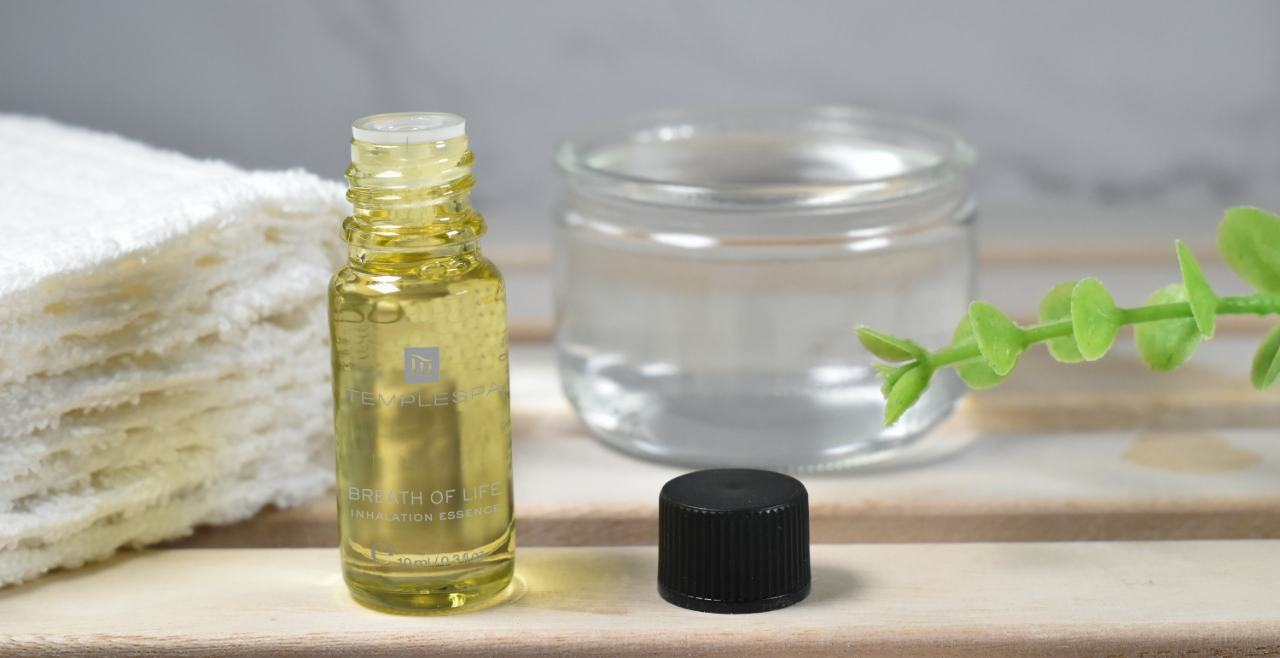 Mind Space:
BREATH OF LIFE Inhalation Essence is ideal to keep on the bedside and clear a dreamy head, before your feet hit the floor in the morning. Simply breathe deep and let the heady blend of eucalyptus, tea tree, menthol and lavender essential oils, fill you with clarity, positivity and energy to face the day.
If you suffer with early morning brain fog, lift your mood with a spritz of SPIRITUDE Energy-Boosting Mist as you get up. Spray upwards into the air over the bed as you straighten the duvet and the mist will fall lightly down onto your bed linen and into the space around you. Spritz again upwards and step into the mist so your body is delicately veiled in the stimulating blend of Mediterranean essential oils including zesty lemon, bergamot, grapefruit, refreshing peppermint and stimulating ginger, a sense of resolve, rejuvenation and impetus to get started with the day.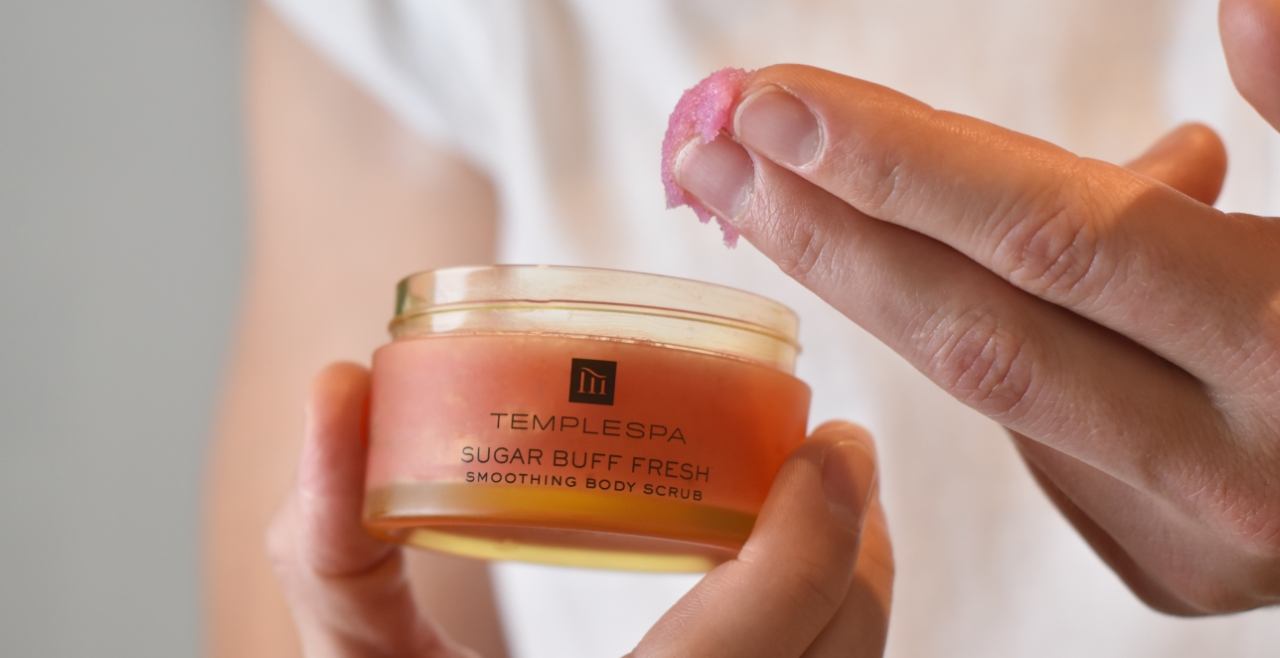 Skin Sense:
Is there anything more delicious than standing under the jets of a warm shower to wake you up?
We think so yes!
Try standing under the jets of a warm shower with the mouth-watering scent of grapefruit filling the warm steam! Creating the best body care routine is easy with our new revitalising duo THE ZEST LIFE. Start by giving your skin all the good feels of one of our body care heroes, but with a tantalising twist…SUGAR BUFF FRESH Smoothing Body Scrub polishes away surface impurities and smoothes skin texture, helping encourage cellular renewal. Massage into damp skin in circular movements, then rinse away leaving instant velvet softness, an instant glow and long-term radiance that comes from deep within.
When you step out of the shower, cocoon your tingling skin with the an energising body lotion, loaded with Mediterranean goodies to nourish skin and leave you enveloped with the scent of freshness and an air of positivity. GOOD FOR YOU Spa'licious body lotion is lightweight and glides over your body.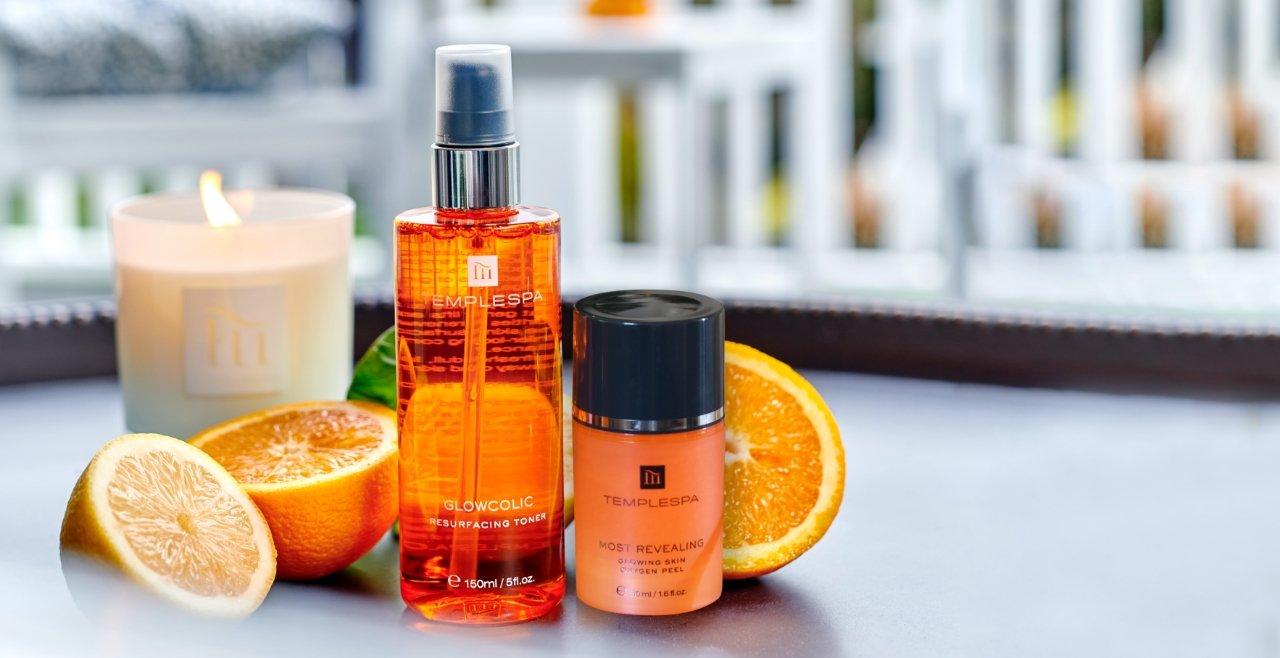 To ensure your reflection matches your new mood, illuminate your skin care routine with our energising experts: GLOWCOLIC Resurfacing Toner and MOST REVEALING Glowing Skin Oxygen Peel.
Remember! Skin is more exposed to harsh UV when you've used a glycolic, so make sure you apply broad spectrum UV protection daily to stay protected! Reach for our Life Defence SPF 30 Moisturiser to create the perfect skin filter.
Whatever your preference to cleanse, follow with a sweep of GLOWCOLIC to rid the skin surface of build-up that dulls the skin, causes texture unevenness and limits your natural luminosity. A balance of natural glycolic AHAs help dissolve dead skin cells that cling with hyaluronic acid to bind moisture to the skin plumping and hydrating the complexion.
An extra boost to your morning skin care routine is resurfacing MOST REVEALING.
The tingle, the scent, the bubbles…it is addictively effective and a simple way to transform your skin first thing. Powered by Vitamin C and a cocktail of AHA acids and sodium hyaluronate to hydrate and cushion the skin while it foams and fizzes, lifting away dead skin cells and decongesting debris from the pores.
There! Fresh, glowing and in the best frame of mind.
Have the best day!