Our hotel of the month this November is perfect for autumnal weekends away.
Located in the leafy suburb of Didsbury, one of Manchester's most coveted neighbourhoods, four-star Didsbury House Hotel offers style, comfort and the right amount of luxury. Relax in a roll-top bath, get toasty in front of the lounge fire, or head to the walled terrace for an atmospheric pre-dinner drink.
We spoke to the team at Didsbury House Hotel to get the lowdown on all the delights this luxury townhouse has to offer.
Here's what to expect…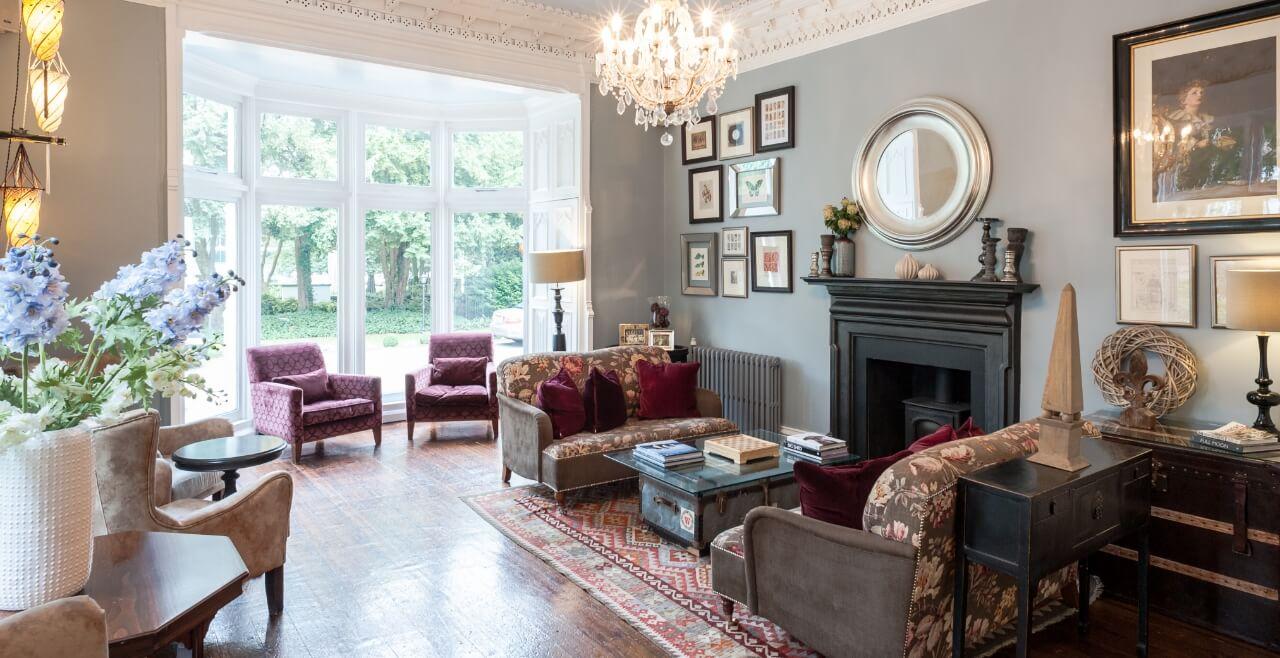 What is interesting or unique about the location and surrounding area of your hotel?
Didsbury House is a beautiful Victorian Townhouse situated in Manchester's cosmopolitan suburb of Didsbury. Rich in history, with carefully selected furnishings and decor, our 27 bedroom house provides the perfect urban retreat, with a little touch of luxury. From our two cozy lounges, to the welcoming bar and Victorian walled terrace, you'll find style and heart in every corner Didsbury House has to offer.
What first impression/ experience can a guest expect upon arrival?
Nestled away behind the leaves of Didsbury Park, guests arrive to find a standalone two-story Victorian white stone building with two large bay windows. Upon entry to the villa, a grand staircase with a featured pane glass window greets our guests.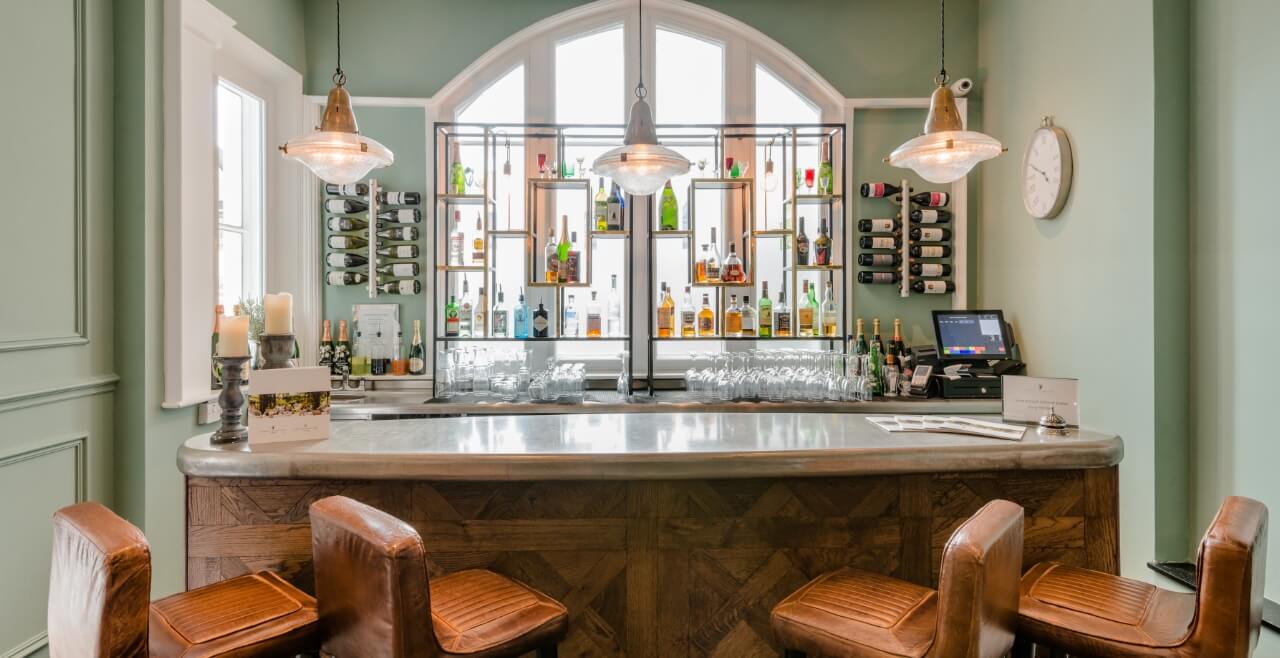 What lasting impression do you like your guests to take away from their stay?
Whether our guests have joined us for a quiet night away, or they have booked the house exclusively for a special celebration - our personable team makes sure every minute of our guests' stay feels like home. That every detail - even those they didn't know they needed - has been considered to complete their stay. From the comfortable and stylish decor to the fresh milk and homemade biscuits provided in their room… our aim is to make sure every stay is unforgettable.
What facility and/or feature of the hotel is the biggest USP/ selling point?
The uniqueness of our Opus Loft Suite is in contrast to its former use as the servants' quarters of the original villa. The stunning bathroom is a real feature of this suite, a focal point of which are the twin, cast iron roll top baths in the centre of the room, allowing romantic baths for two.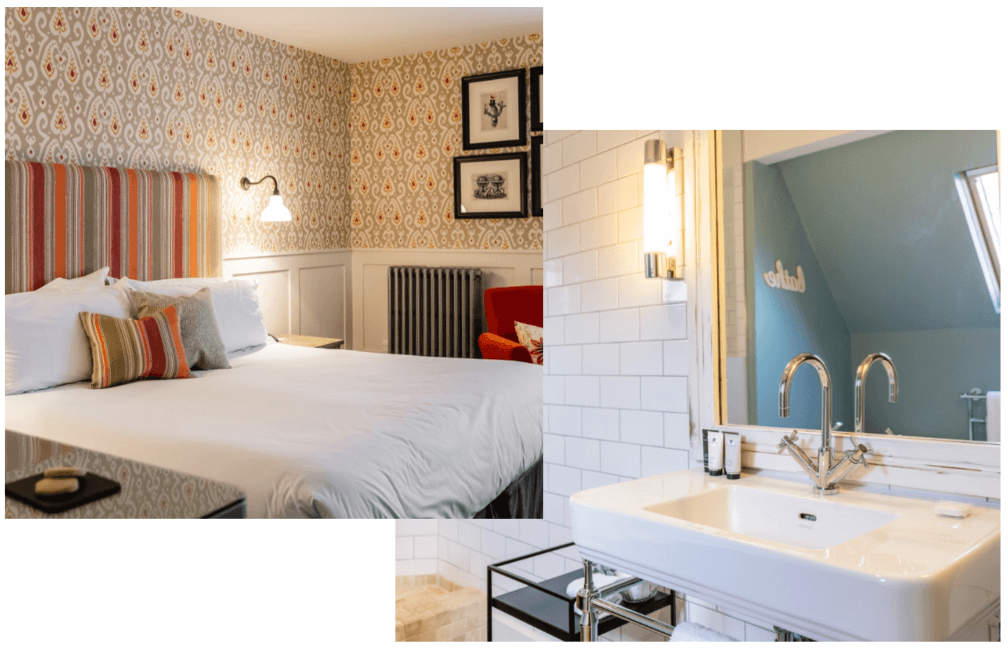 What drew you to partner with TEMPLESPA?
At the start of our partnership some 10 years ago (!) we fell in love with TEMPLESPA's warmth and vibrancy - not to mention the delightful feel-good aromas - and we just knew you'd complete our in-room experience.
What changes can your customer expect in 2021?
During lockdown we were lucky to have the chance to fully refurbish our sister property - 11 Didsbury Park - which is situated a few doors away from Didsbury House. We can't wait to start welcoming our guests back in 2022...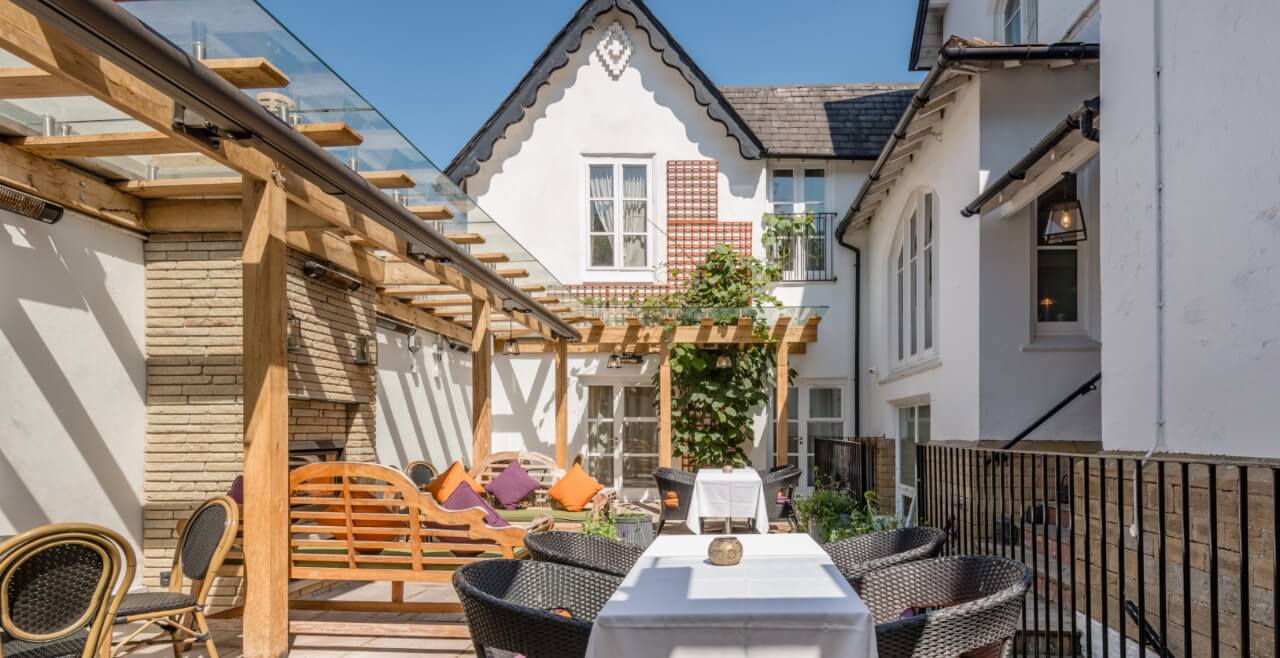 What amenities / guest services are most important or popular with your guests?
Our Exclusive House Takeover packages are enormously popular. Fulfilling the classic wedding tradition of something old, something new, something borrowed and something blue; Didsbury House is a Victorian townhouse that has been lovingly restored for you to borrow for the day, and marry in our beautifully appointed Blue Lounge. Exclusive use of the entire house allows for an intimate house party feel, including all 27 bedrooms with breakfast the following morning.
With travellers more environmentally conscious than ever, how do you find balance and sustainability in your offering?
Sustainability is important to us, we make sure we use local suppliers as much as we can.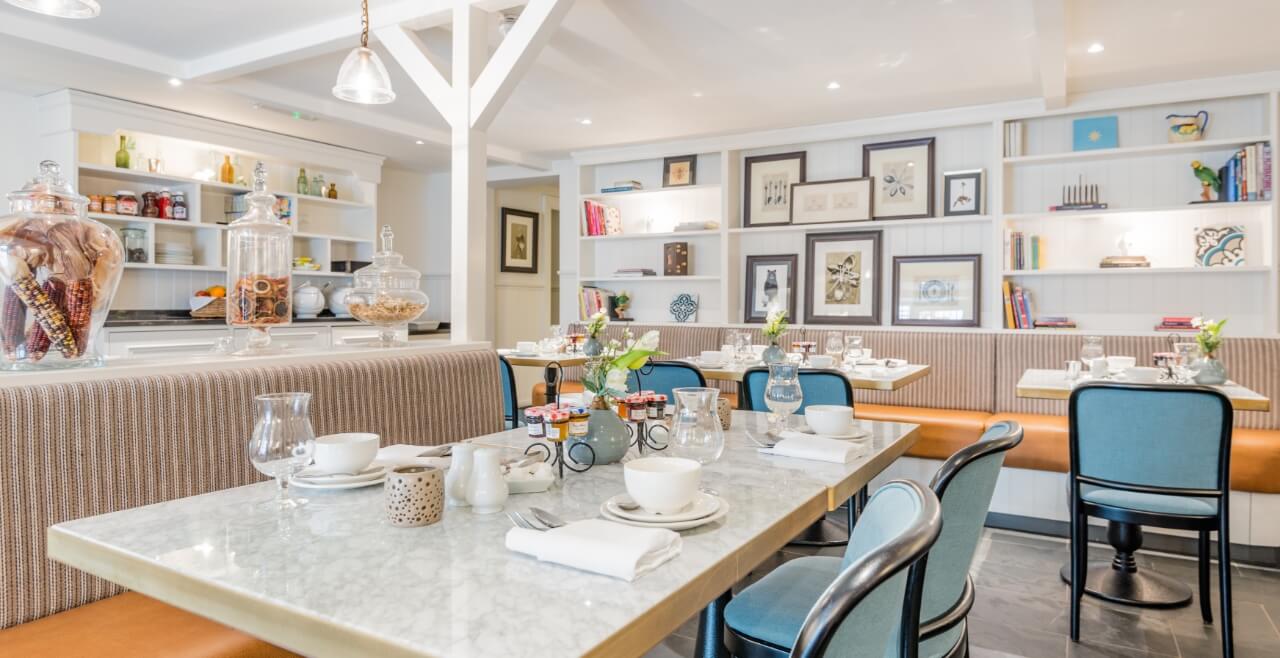 The perfect weekend awaits…a stylish, welcoming and relaxing townhouse in a charming village, just a short hop into the lively city of Manchester. What are you waiting for?! Visit Didsbury House website to find out more.