Sensitive skin is a skin concern that many people can relate to, you know the feeling of tightness, dryness, itching and general irritation. There are many questions surrounding sensitive skin, is it something that can happen to anyone at any time? Are there some ingredients or products that I should avoid for sensitive skin? And the biggest question of all, how do I know if I have sensitive skin?
Like oily, dry and combination, sensitive skin is another skin type to add and can be mixed with our other skin types too, such as dry and sensitive. What we do know about skin that's sensitive is that it can be caused from genetics, such as hormone changes, biological factors and your immune system. Along with external lifestyle factors like a change in the season, temperature fluctuations, pets, alcohol and others that can cause sensitive skin.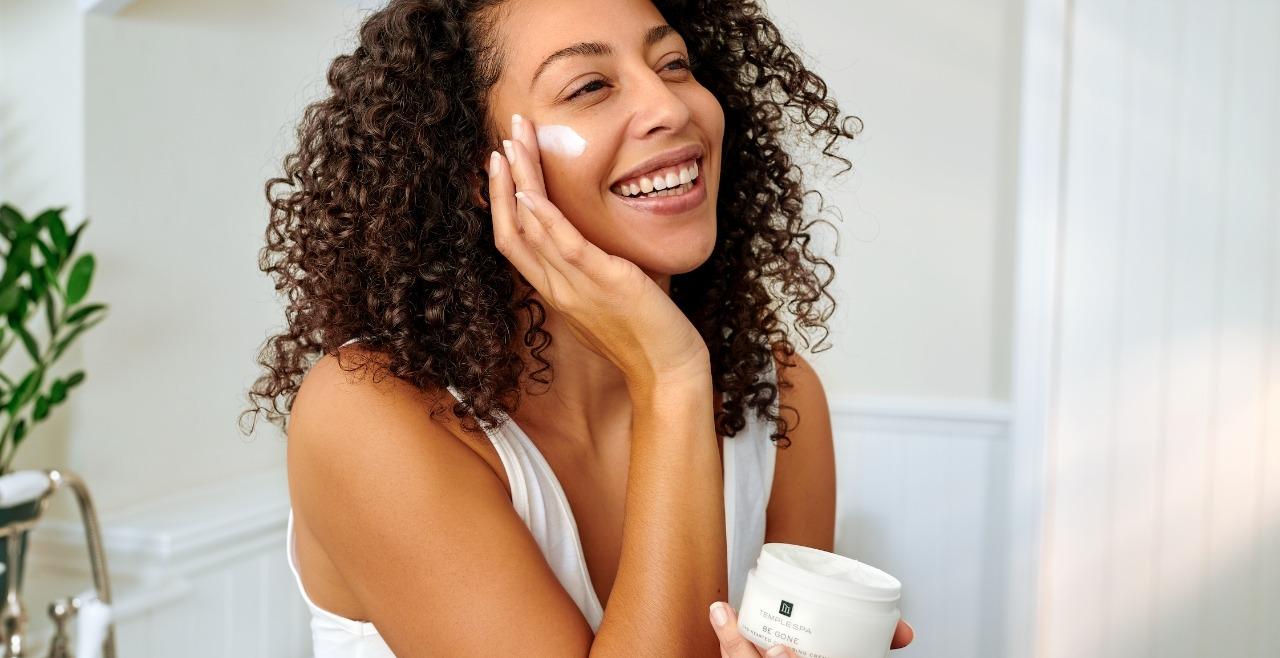 A few ways in which you may experience sensitive skin:
Tight and taut feeling skin
Stinging when a product is applied
Redness and flushing
Compromised microbiomes
What's important here is to understand the symptoms and cause of your sensitive skin and if there is something you can help change in the cause to help with your skin's sensitivity.
Let's talk microbiomes for a moment and what this means for skin that's sensitive. Essentially our skin is made up of 1000s of good bacteria which form a protective layer called the microbiome. You might be thinking bacteria on my skin? Surely that's not good, but these are your little daily fighters to protect your skin from hostile bacteria and fungi's that can cause some symptoms of sensitive skin like itchiness and redness. So the moral of the story is, let's not upset your microbiome for happy, healthy, less sensitive skin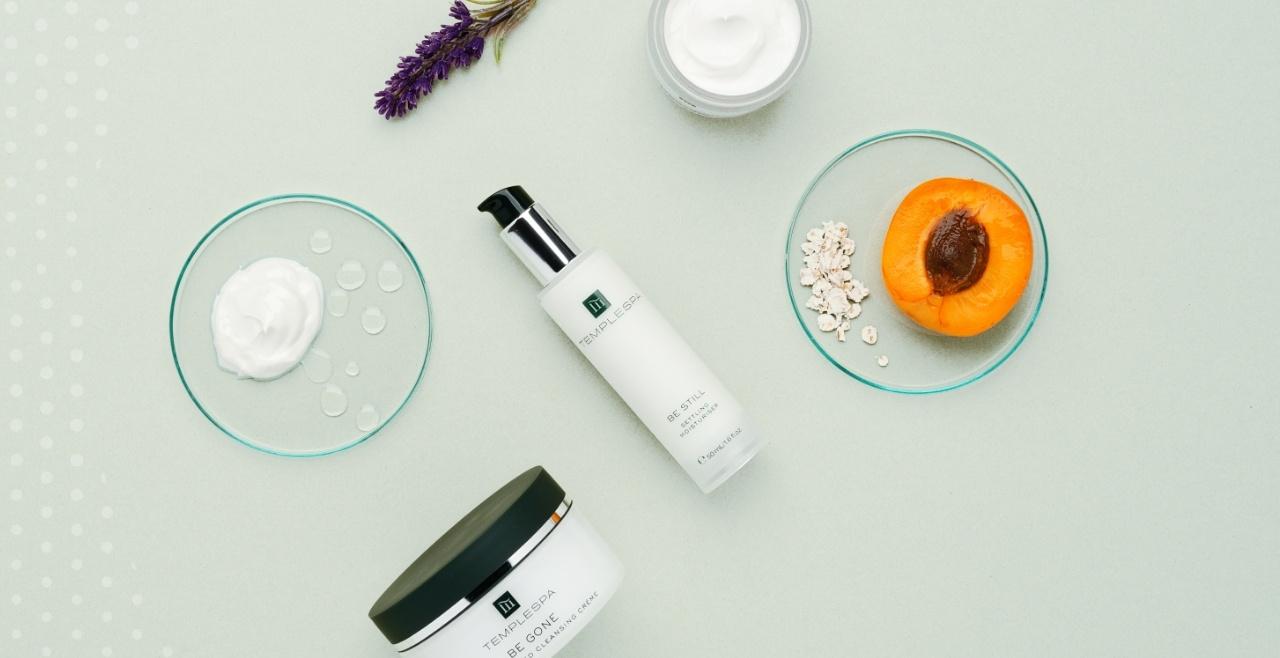 At TEMPLESPA we wanted to create products which help support your microbiome, take ingredients that are known to be beneficial to sensitive skin and help you achieve happy, healthy and less sensitive skin in one! Introducing our BERANGE…
Across our award-winning sensitive skin care we have included prebiotic BIOLIN that helps to stimulate the good bacteria and maintain perfect skin conditions for the good bacteria to flourish and support your skin in the best way. Because we have a Mediterranean heart, we couldn't not include a few foodie ingredients in our custom Calmaderm™️ complex. Think of aubergine, basil, liquorice extract, black oats, apricot and beetroot extract combined for their soothing, anti-inflammatory and supportive benefits for your microbiome.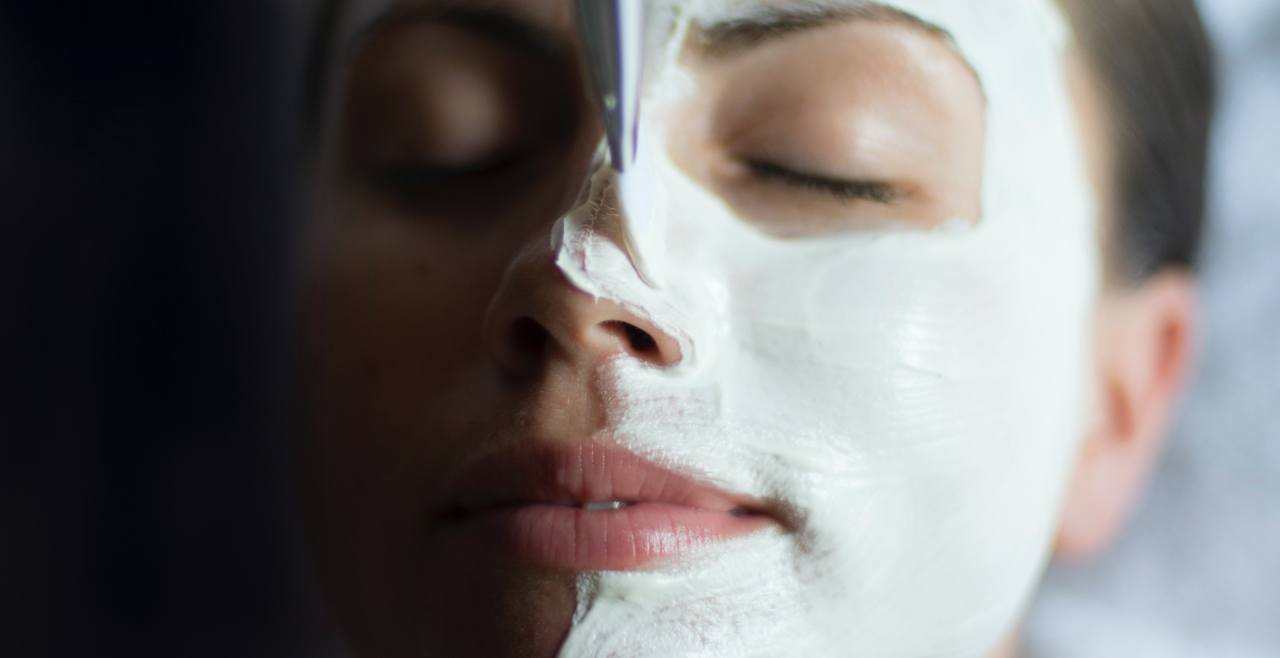 What's the best sensitive skin care routine?
Every skincare routine begins with a cleanser and our cleanser for sensitive skin is BE GONE Kind-Hearted Cleansing Crème. You'll discover the unique bouncy texture as it glides across your skin, gently lifting away makeup, dirt and oils from the day without tugging at sensitive skin.
We adore a toner and actually call it the cleansing finale in our skin care routine, helping to shift those last stubborn bits of makeup and dirt and any last traces of cleanser. Opt for a toner for sensitive skin like our TONING ESSENCE Essential Mist Tonic Without The Alcohol as it balances and soothes. Use a cotton pad to gently sweep across the skin or as a light facial mist refreshment during the day.
Masks are one of those weekly treats that our skin just can't get enough of. So if after a busy weekend or your skin is just looking more on the sensitive side, you'll love the BECALM Soothing Face Mask. We liken this to a 'hug in a jar' because it simply does that, enveloping your skin in a light creamy mask to soothe and restore stressed and sensitive skin.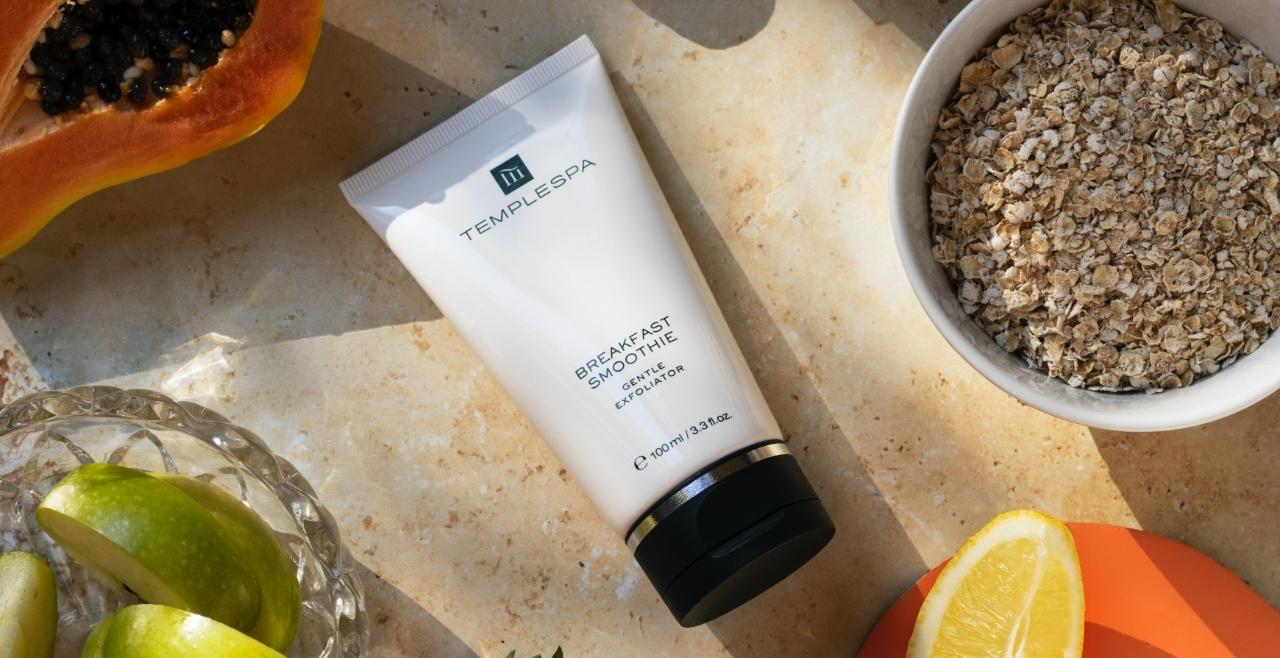 Sometimes exfoliators for sensitive skin can get a bad reputation but we're here to change that. Every skin type needs exfoliation, how regularly and what type of exfoliator is up to your skin type (and more on How To Exfoliate Your Face here). What exfoliator we would suggest for sensitive skin is trying our BREAKFAST SMOOTHIE Gentle Exfoliator, a creamy-texture with a gentle scrub to cleanse and polish in one. Try it a few times per week for a healthy glow!
Alternatively, our MOST REVEALING Glowing Skin Oxygen Peel is a great exfoliator for sensitive skin. Added AHAs aid in the exfoliation process, along with soothing botanical extracts and gentle Mediterranean oils to leave skin resurfaced and refreshed. Apply the cool orange gel to damp skin and watch as the bubbles appear! We'd advise using our bubble mask once a week for a short time on the skin and you can gradually build up the frequency as your skin allows.
After all the cleansing, masking, toning our skin needs a top up of moisture. The best moisturiser for sensitive skin from TEMPLESPA is our BE STILL Settling Moisturiser, which we liken to liquid silk for the skin. That feeling of a light, calming moisturiser with added benefits from our prebiotic to help support our microbiome and fragile skin.