Dry skin can be a skin concern for many of us, at different times of the year too but particularly troublesome in the winter months. In this blog we'll have the complete guide on how to get rid of dry skin, which is the best cream for dry skin and how to remove hard skin on the feet.
What causes dry skin?
There's no definitive answer on what causes your dry skin, it varies from your genetics and climate to your everyday activities like hot showers and using harsh soaps. It's important to remember that it can be common for your skin to become dry every so often, and it's completely normal and can be helped with a few lifestyle and product changes! Try changing or adapting a few different lifestyle areas that'll help improve the hydration levels in your skin and monitor the results to see how beneficial they are.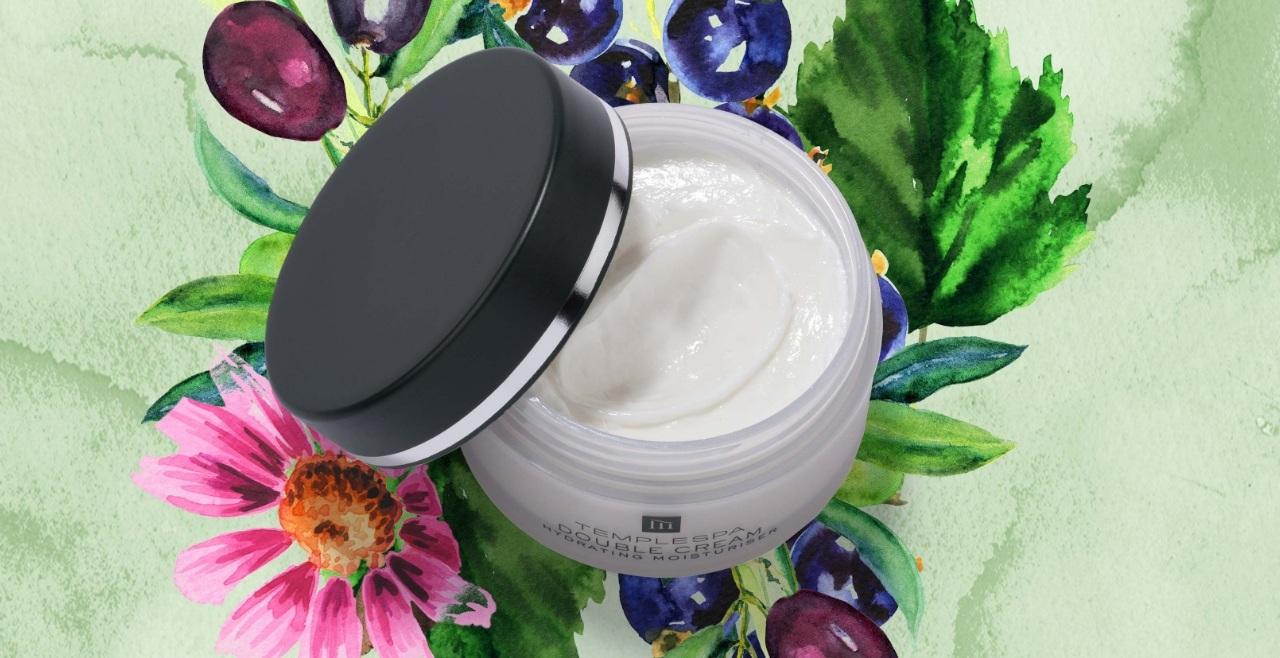 How to get rid of dry skin?
You automatically think that you need extra hydration for your skin in the guise of creams and lotions, but there are other ways you can try too. So, let's break it down for you.
On the face
Start with a gentle exfoliation to help lift away any dead skin cells and smooth uneven skin texture, because not only will this allow optimum absorption of your next product, but it helps dislodge any old dry skin cells that can cause a flaky appearance. Two great gentle chemical exfoliator options are GLOWCOLIC Resurfacing Toner, for a more long-term gradual exfoliation, or MOST REVEALING Glowing Skin Oxygen Peel, for that instant smoothness.
You can follow your exfoliation with a deeply nourishing mask like QUENCH Rejuvenating Mask which is packed with ingredients of red pepper, avocado and olive to plump up moisture levels. You can also use this as an overnight mask! Next a serum like LET'S CONCENTRATE Skin Glowing Serum or BE STRONG Skin Strengthening Serum will help reach those lower levels of the skin to nourish new skin cells.
A classic way to get rid of dry skin is with the use of a moisturiser. The best cream for dry skin at TEMPLESPA is our DOUBLE CREAM Hydrating Moisture, a rich and creamy texture that seriously helps dry and parched skin fast. It has been created with our Mediterranean botanical ingredients and clever Phirmaderm™ complex that drenches the skin in moisture and brings back vitality and life.
Additionally a facial oil is a great treat to nourish dry skin fast, and our IT'S ALL GOOD Nutritious Boost Facial Oil is perfect for the job. A very light oil that rebalances, comforts and most importantly restores hydration levels for youthful, glowing skin.
Check out our The best skin care routine for dry skin blog for a more in-depth routine and product 101.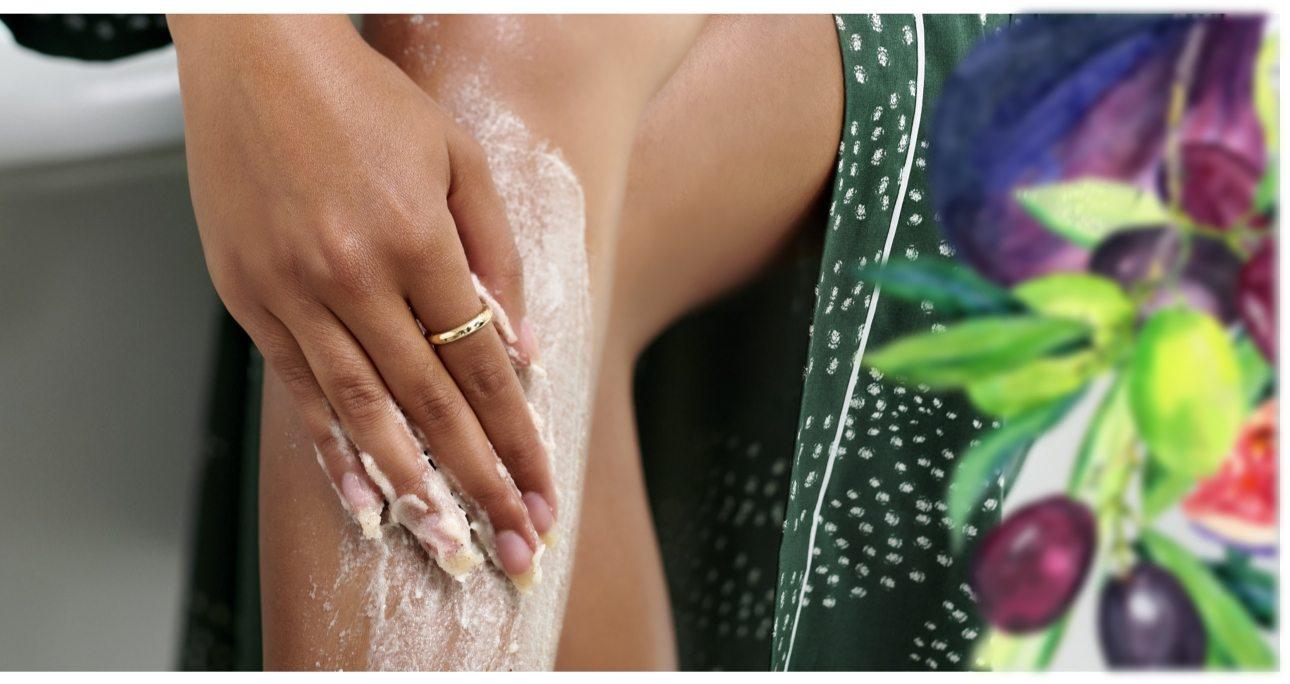 On body
Dry skin on the body can be particularly frustrating in the warm summer months as we opt for lighter clothing, and there are a few things you can do throughout the year to help tackle it.
Exfoliation with a dry body brush (go read our Dry Body Brushing Benefits blog for all the details) can help with skin texture and keep on top of pesky dead skin cells. If you love a more traditional scrubbing action, SUGAR BUFF Smoothing Body Scrub uses walnut shell powder and sugar to actively smooth and firm the skin.
If you're looking for a body cream for dry skin, we love our DUVET Comforting Body Cream that wraps the skin in hydrating and firming ingredients. The beautiful thick creamy butter-like texture is rich in omega oils, olive, guarana, fig and Mediterranean essential oils to leave skin with a cashmere soft touch.
On hands and feet
Our ever busy and hardworking hands and feet are often the first place dry skin will strike. Starting with the hands a gentle weekly exfoliation with SUGAR BUFF Smoothing Body Scrub will keep on top of any uneven skin texture and dry skin patches, then finishing with a hydrating cream like PALM BALM Nourishing Hand Cream. This hand cream for dry skin has vitamin c to brighten, a blend of moisturising oils from jojoba and omega, a complex of vitamins to strengthen and maintain youthfulness in hands and aloe vera to soothe.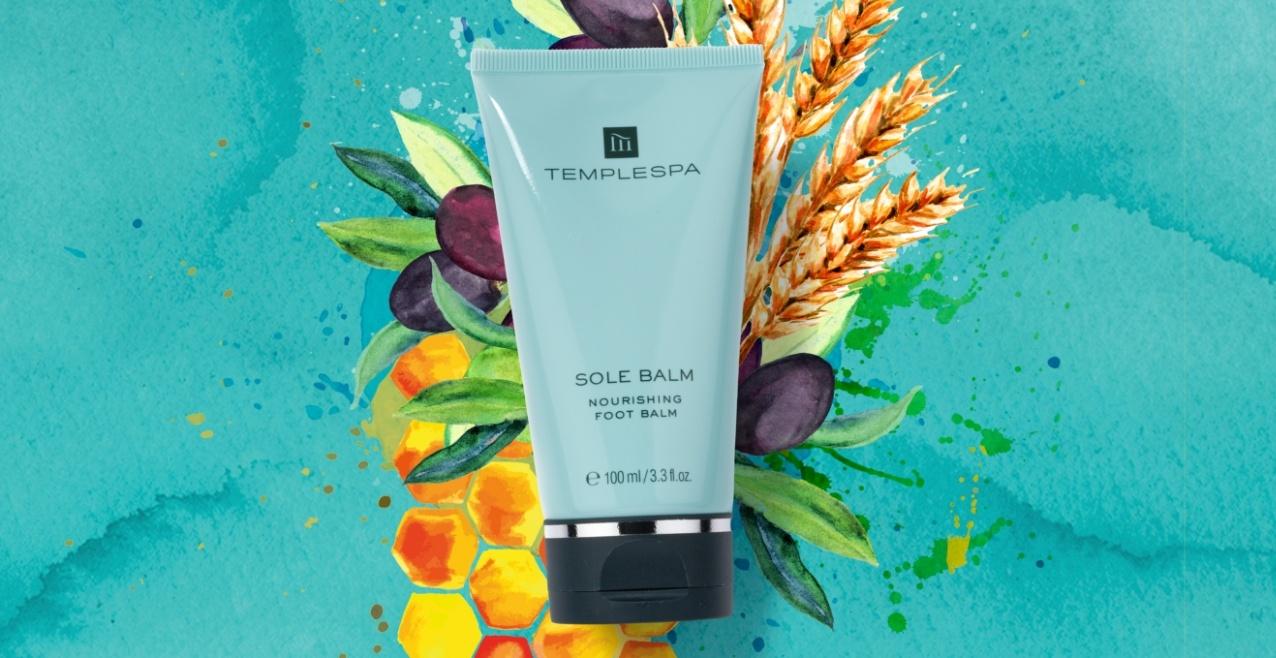 Most commonly 'how to remove hard skin on feet' is a highly searched for term and in the journey to getting rid of dry skin, the feet are the best place to start. Again, a great deep exfoliation from SUGAR BUFF Smoothing Body Scrub will help smooth skin texture and lift away any hardness and dead skin cells. But importantly a foot cream for dry skin will help those dry cracked feet faster too!
A favourite to apply is SOLE BALM Nourishing Foot Balm, just before bed and wear a pair of fluffy socks afterwards to lock-in that moisture. This clever foot cream features exfoliating enzymes from papaya to accelerate the turnover of dead and dry skin cells quicker. Then combined with cocoa butter, honey and olive and avocado oils to soften, smooth and nourish the skin. It really is the best cream for cracked heels!
Catch up on our other blogs about the best hand cream for dry hands, the difference between dehydrated and dry skin and the ultimate winter body care guide for more on how to get rid of dry skin.