Let's face it, when winter comes around and our skin is looking a little lacklustre and dull, you'll be searching for the best products to make your skin glow! Or you can come straight back to this blog and have everything you need at your fingertips, let's get into it.
"My face looks dull and tired"
Is a common phrase we hear, during the winter months especially. Glowing and radiant skin is often something we see in the summer, all that extra vitamin D, perhaps a healthier diet and generally emitting more happy endorphins! Follow along with our 4 easy solutions to making your skin glow and why glycolic acid and vitamin c ingredients will be your best friends…
1. Add vitamin c to your skincare
In the skincare industry this ingredient is known for its brightening properties, transforming dull and lacklustre complexions fast. Other vitamin c skincare benefits you'll find are helping to reduce hyperpigmentation and because it's an antioxidant, it helps strengthen the skin against the damage UV light (such as the sun) does to our skin. Plus boosting the production of collagen in our skin and promoting overall healthier and clearer skin.
2. Try switching up your cleanser
Sometimes simply changing our cleanser can make all the difference to making your skin glow. A cleanser is designed to lift away makeup, oils and impurities and you need to cleanse once in the morning and twice in the evening. How come you need to double cleanse in the evening? From wearing SPF and makeup during the day, these can get lodged in your skin and a double cleanse ensure these are completely removed from your skin before applying the rest of your skincare.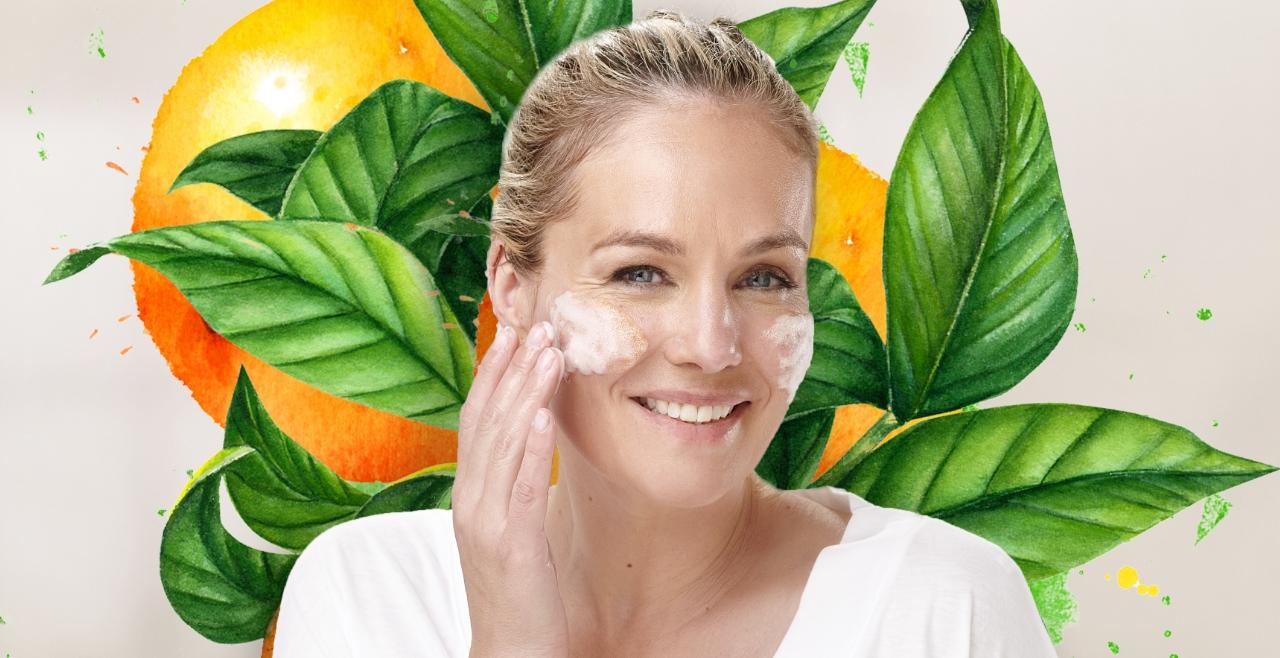 3. Give exfoliating a go
Dull skin from lack of exfoliation is super common, and it can be because we're concerned about over exfoliating and causing damage to our skin. But thankfully there are ingredients like glycolic acid and other AHAs which provide more gentle exfoliation, in comparison to those harsh, gritty scrubs we have become used to. Just don't forget to where SPF after using any AHAs!
4. Use a brightening serum
And if you don't have any type of serum in your routine, where have you been hiding? Serums are the powerhouse in any skincare routine, they're highly concentrated ingredients with targeted actions. In essence, they'll do just want you need them to do when you've picked the right one. Look for vitamin c serums or ingredients which will help to make your skin glow.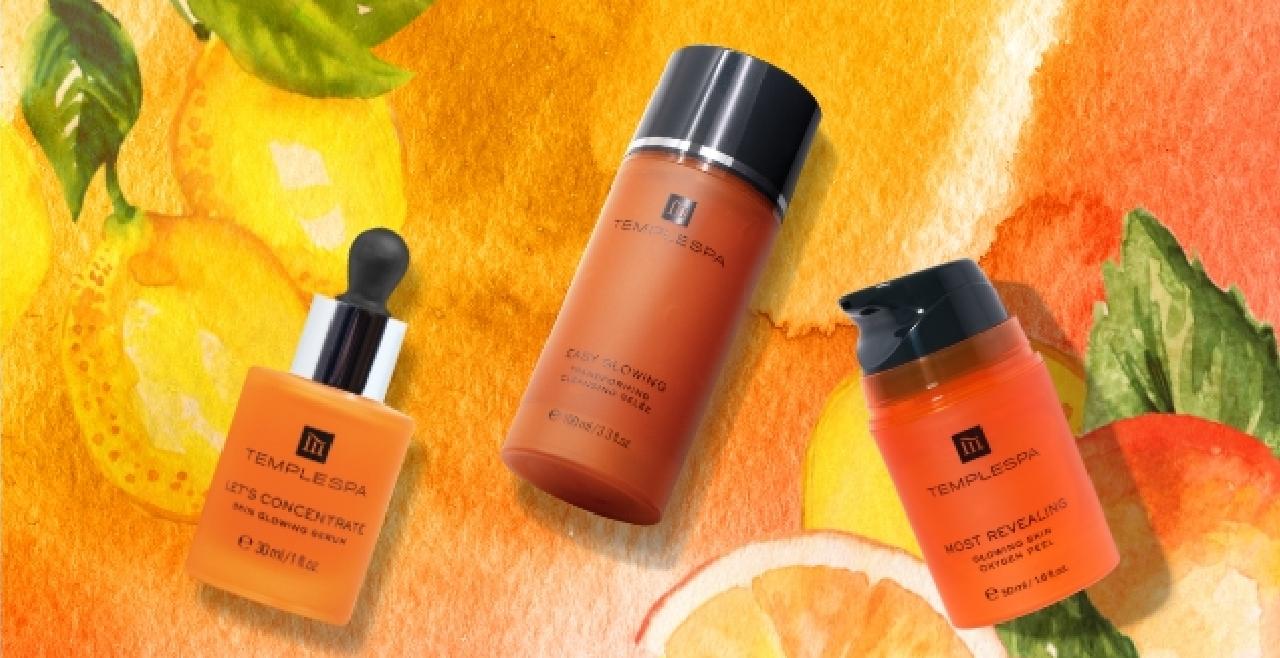 Now let's get into the TEMPLESPA products that'll help make your skin glow again.
What is the best serum for glowing skin?
Enter LET'S CONCENTRATE Skin Glowing Serum, our powerful vitamin c serum that transforms the skin with smoother, clearer and more radiant results. We've combined ingredients of vitamin C and alpha arbutin which work together to boost skin's energy and diminish the appearance of open pores and hyperpigmentation, along with brightening dullness.
We've taken clearer skin one step further with our blemish-fighting antioxidants of zinc and magnesium and hydrating sodium hyaluronate and orange oil for totally refreshed, clearer and brighter skin. Simply add this vitamin c serum after toning and before your moisturiser for the best results.
Where can I find a vitamin c cleanser?
A great way to energise dull skin and to make your skin glow every day is with EASY GLOWING Transforming Cleansing Gelée. Our newest cleanser addition begins as a cool orange gel, then once massaged in turns into a nourishing oil before finishing as a hydrating milk when emulsified with water. The vitamin c rich cleanser removes makeup and impurities, while restoring skin balance and hydration!
What is the best face mask for glowing skin?
Because exfoliation is key for making your skin glow, we'd recommend our MOST REVEALING Glowing Skin Oxygen Peel. This clever mask harnesses AHAs like glycolic, mandelic, lactic and malic which gently exfoliate the skin, lifting away those dead skin cells causing dullness and revealing smoother and brighter skin in one. We've also included sodium hyaluronate to hydrate and soothing botanical extracts of apple, kiwi and chamomile, so brighter skin is here for everyone!