WELCOME SPRING
APRIL and the month we celebrate EASTER. Hmmm…the very word brings a sense of peace and hope. It heralds Spring and our love of lighter evenings, birdsong, buds and flowers bursting forth in gardens, hedgerows and of course, the four-day weekend with a nice long time to rejuvenate, reflect, relax and welcome the next season.
TRANSITION
Even though there's no question we would all have preferred the opportunity to open our homes to friends and the extended family this year, it won't be long now, and we certainly can be intentional about turning this beautiful time into one of transition from winter to spring and if the weather is anything like last year, towards an early summer – yay!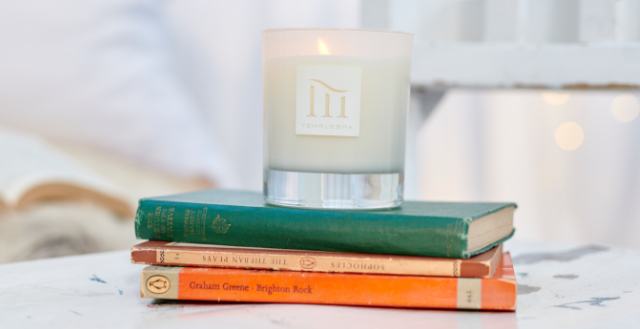 EASTER MEDITATION
Normally, in our household we've started our Easter weekend with a Good Friday 3-hour Meditation, a tradition we've followed for many years and it's one of the few times I truly sit still and in silence for this length of time (quite a feat for a fidget and natural chatterbox!).
It's good to find a place of quiet contemplation, so this year instead we've decided to create our own Easter gathering, block out a couple of hours, unplug devices, light some candles, listen to beautiful classical music (Steiner's Crucifixion is stunning) or if Classical is not your thing, why not download our own The Repose Suite, the most beautiful collection of Templespa sounds. We will use this time to reflect over the past year and decide what we will bury and leave behind and what we will resurrect and take forward as part of our 'new normal'.
There will be points of thankfulness and positive learnings as well as sadness and loss for us all and for sure, we have pressed pause and journeyed through a strange time together and will now tentatively press play, but perhaps in a more considered way.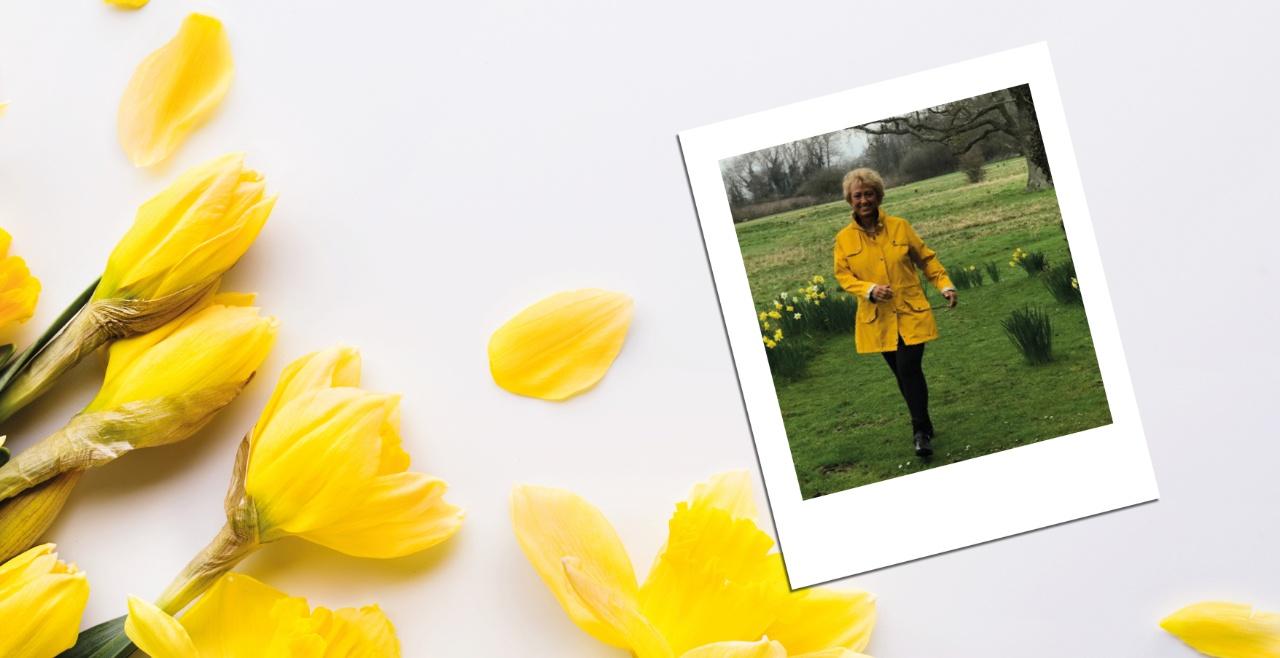 EASTER WALK
Our meditation will end with a good strong walk. When we're in nature and can hear the wildlife, smell the blossom, see the sky and feel the stretch that negates the sitting-for-far-too long pattern most of us have found ourselves in we feel alive and can look around us and breathe. Why not get hold of a range of ordinance survey maps of your area, you will be amazed to discover new trails, woods and maybe even hidden lakes or waterfalls you didn't know existed. We've lived in The South Downs for almost 30 years and we're still exploring.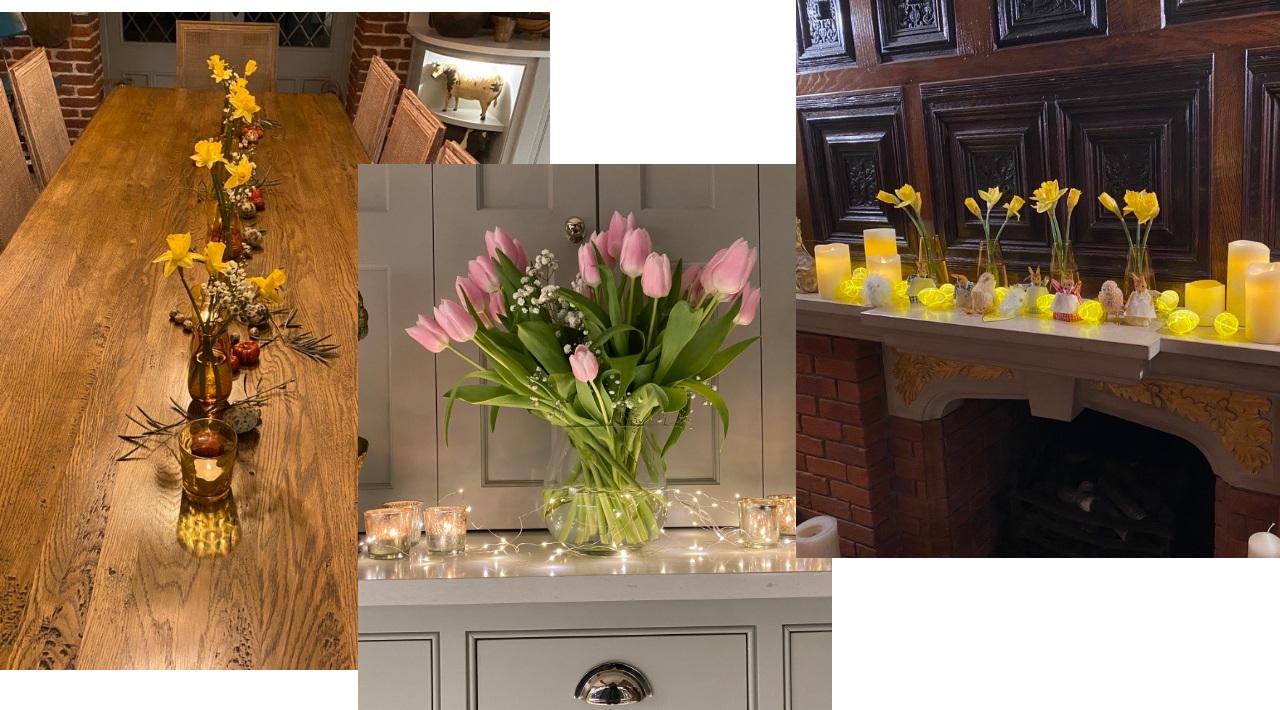 DECORATIONS
Our home is already decorated for the Spring-Easter-Fest. I pretty much wrap up the winter-Valentines red everything and replace it with yellow everything!
On my travels throughout Europe over the years I have gathered many beautiful Easter decorations and I get excited each time I open the box and pull out all the collectables - painted eggs, chicks and little wooden toys that remind me of wonderful places visited. These get put out on windowsills amongst trailing ivy, hand-crafted pieces hanging from sprigs of catkins and rustic terracotta pots filled with straw and bunnies. Yellow glass candle holders and lemon gingham ribbon tied around artefacts are an inexpensive way of "Easterising" the house and if you have little ones they love to get involved.
Tulips are my absolute favourite flower, so vases and jam jars are filled with them and jugs of scented herbs along with an Easter wreath on my front door completes the natural theme.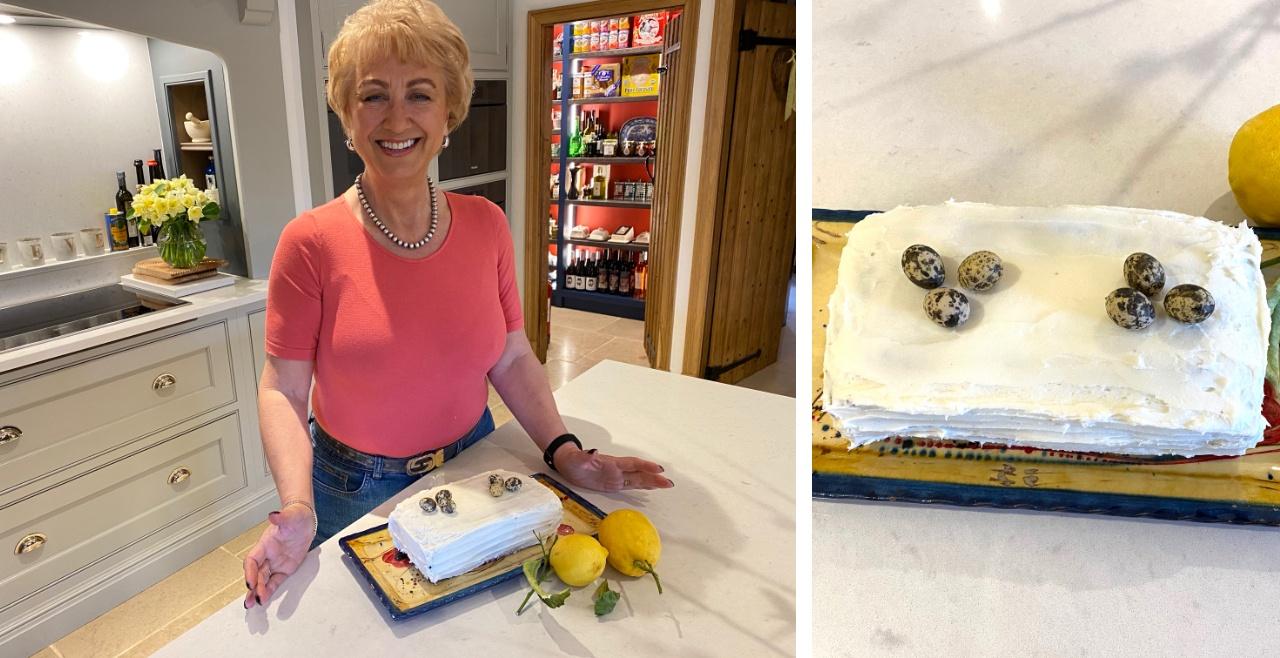 COOKING
Festivities in our home are around cooking and time spent in the kitchen. We open the patio doors, invigorating the house with fresh air and weather permitting, at least one meal will be enjoyed outdoors around the fire. I always make my own Easter Lemon Cake to enjoy with proper pots of tea, we eat far too many hot cross buns (a weakness of both of us) served with lashings of Brittany butter with salt crystals and finally, no Easter Sunday would be complete without beautiful Welsh Lamb.
Try my recipe and follow it along. Tag us in your baking creations on Instagram, Twitter and Facebook to win an Easter TEMPLESPA hamper worth over £160. Entries by 15th April and must tag @templespa.
GIFTING
So, dear friends, here are some of my seasonal spring thoughts and I close by wishing you most wonderful days in the run up, during and following this Easter. If you're looking to give or receive chocolate without the calories, look no further than our beautiful TEMPLESPA Truffle range that contains delicious ingredients such as chocolate, strawberries, truffles and champagne that are good for your skin without being naughty for your figure!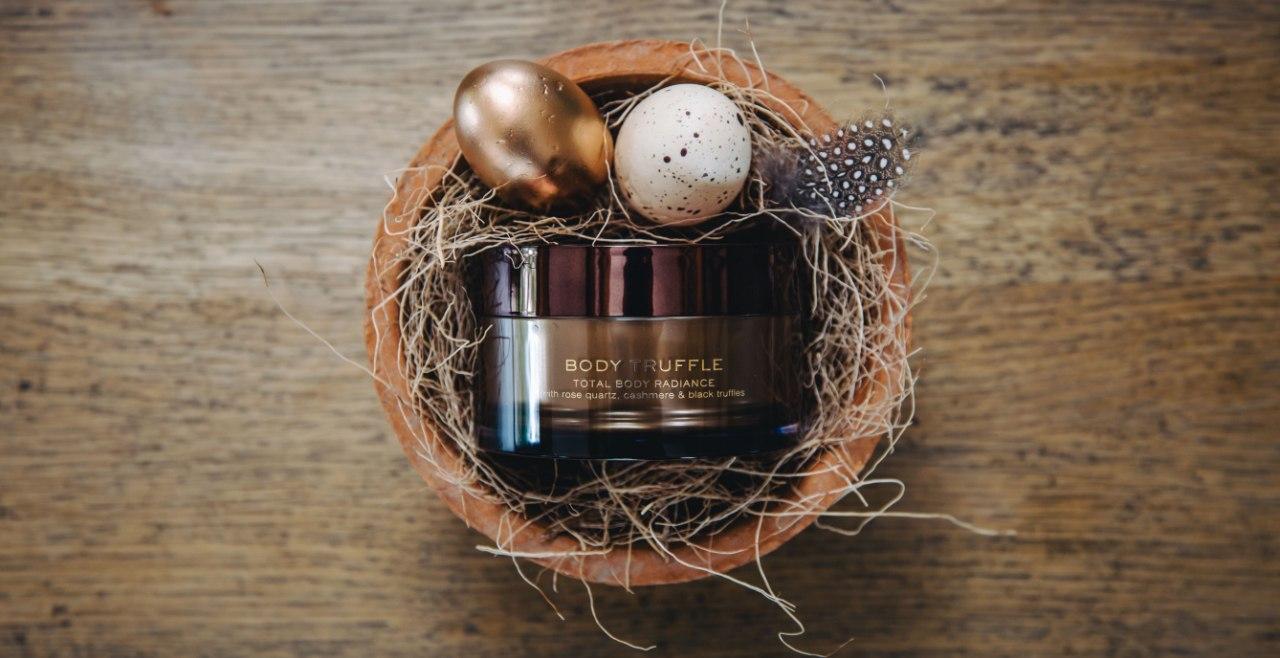 ENJOY!
My love and Easter blessings, Liz xx