Welcome to the beautiful month of February and the month of LOVE. The evenings are getting lighter, have you noticed? The birds are singing, and snowdrops are poking their little heads through. Spring is on the way!
If you have someone special to share the month of love with then that's wonderful. But, let's not restrict LOVE to just the romantic connotation. When you think about love, it stretches to children, parents, family, friends, your work, your home, nature, your surroundings and where, and with whom you do life. That's a lot of people and things to be grateful for, so get creative in thinking how you'll intentionally spread the love this month.
February is The Month Of Love at TEMPLESPA and we've shared a few tips and ideas to keep that feeling going all the way from the 1st to the 28th and beyond. Have a read of our The Month Of Love Calendar, pin it to the noticeboard and tick them off each day.
As a special Valentine's Day treat we love chocolate dipped strawberries, they're so sweet and delicious and a great option for dessert. Watch my video below to see my technique for creating the perfect chocolate dipped strawberries and try them for yourself!
We're having 14 special friends over for a red themed supper party, we call ourselves The Valentino's and we have such a laugh including a game of Mr & Mrs at the end! Everyone wears a flash (or a lot) of red! We play romantic and soul playlists, and our food is also red or pink! Great fun.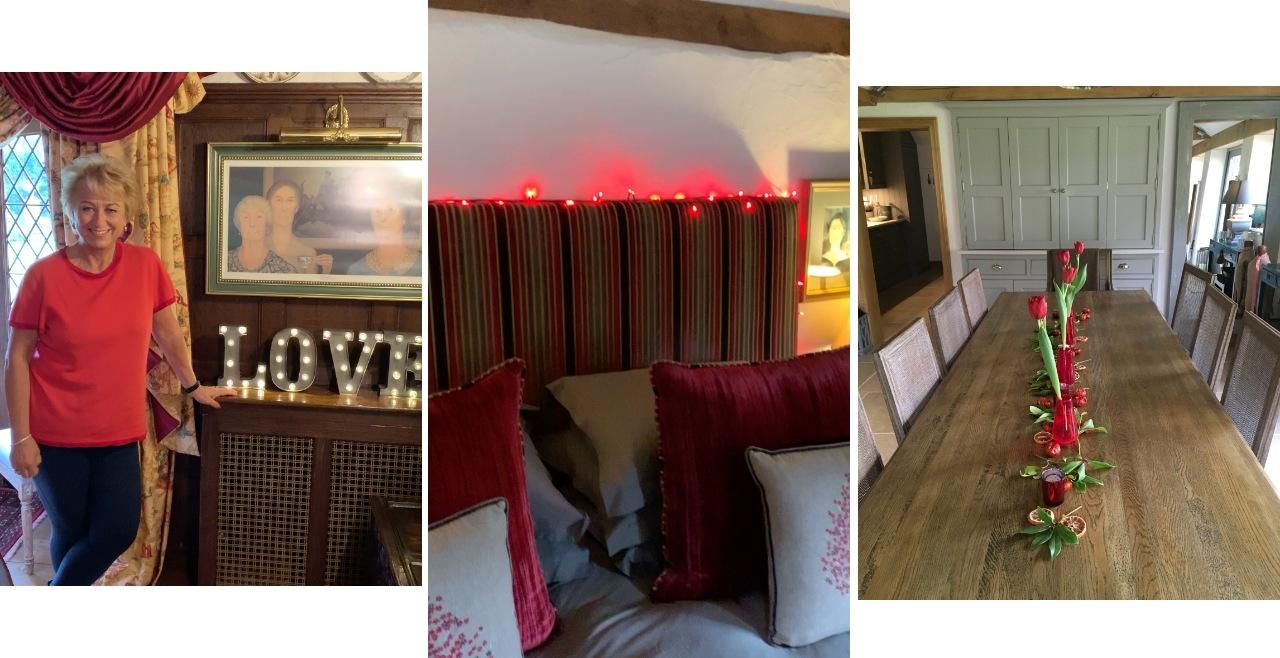 I love to have a seasonal theme in our home and not just for Valentines, but for the whole month of February. I gather everything red including vases, tulips, petals, fairy lights, pop tea lights in jam jars with red ribbon and place all around, they are simple inexpensive things that make us smile.
If you have a partner, then this year we can all venture out for a date-night, yay! But if that's not your thing, then you can still plan a good-night-in to have some LOVE-ME-TIME. Our number one best-selling DO NOT DISTURB gift collection is perfect for top to toe indulgence (on your own or with someone special) and it's a fraction of the cost of a spa day. Have a watch of the below video for me unboxing our delightfully relaxing gift.
Or you could even have some mates over for a night of serious pampering. In TEMPLESPA this is our speciality and if you'd like to gather some gals, guys, or couples we can work our magic. We call this a two hour vacation and you can do this in person or even virtually over Zoom. To find out more, head to our 'Host a class' page and turn your space into a spa boutique for a few hours!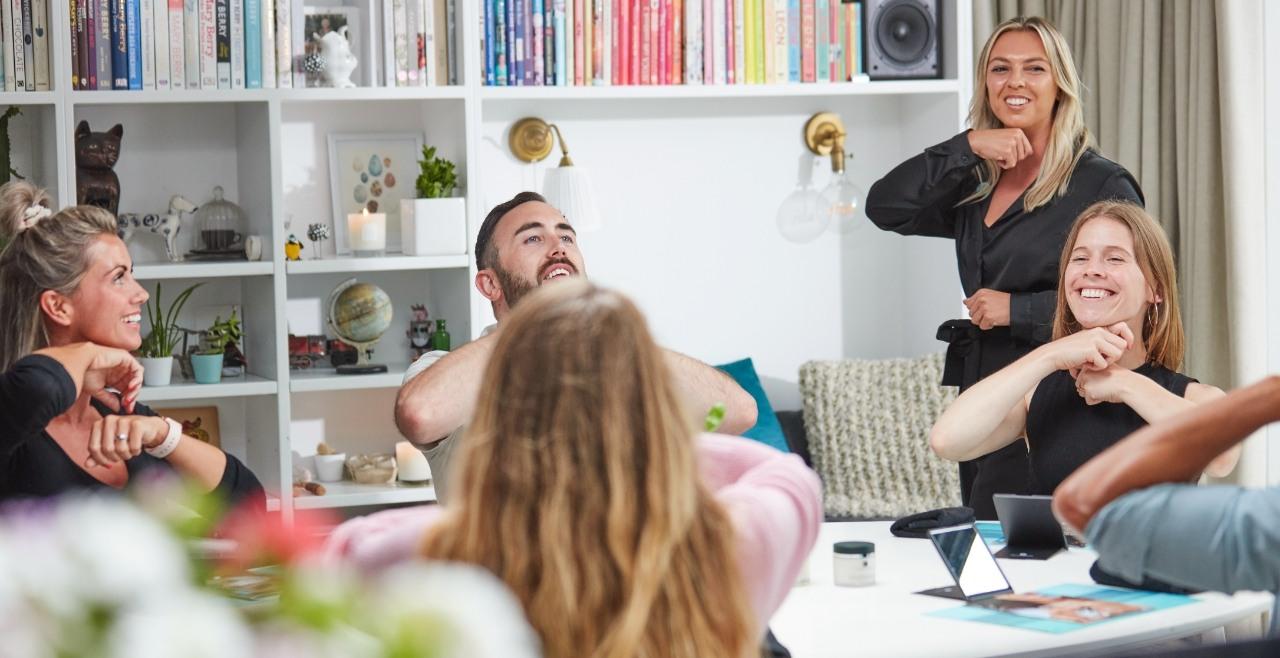 Talking of love, we have a mantra in TEMPLESPA which is LIVE, BREATHE, LOVE WHAT WE DO and we seriously do. We know however that not everyone loves their job, their work or their life even and maybe that's you, or someone you know. During the past year we are thrilled to have welcomed over 2000 men and women to the business, creating opportunities to work from home, have your own business, be your own boss, create an income which can be a hobby, part time, full time or even lucrative full-on career.
Many people found themselves on furlough, redundant, having to home school, isolated and feeling trapped by circumstances. But they have joined a community of beautiful people gaining friends, direction, purpose and now they can truly say that they love what they do. It might just be that your life could be a lot brighter within TEMPLESPA and if you'd like to find out more, we have loads of ways for you to explore, we'd love to connect with you.
1. Here is a link to a page on our website to have a little read
2. We can arrange for one of our lovely team to have a no commitment chat with you over the phone, on screen, or in person to explain more about the opportunities and answer any questions you might have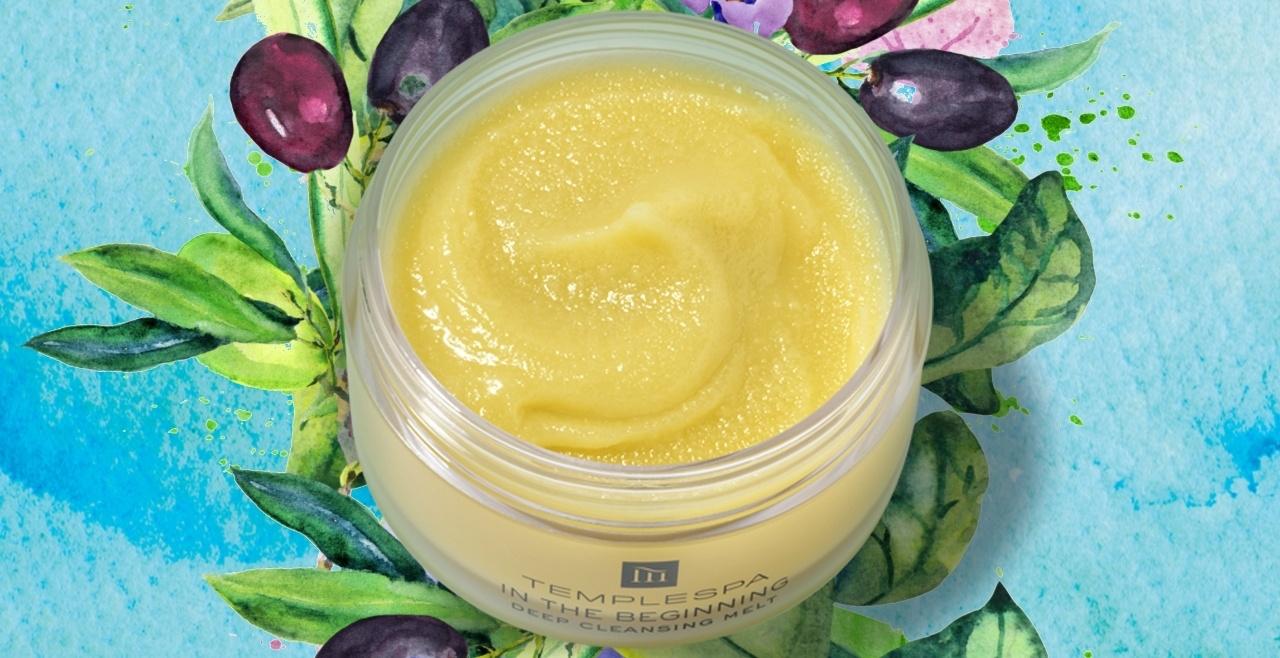 Finally this month, I am thrilled to share my absolute favourite product LOVE - IN THE BEGINNING. I'm often asked what is my favourite or desert island product? It's so hard because we have so many! However, I have to say if you have never tried IN THE BEGINNING Deep Cleansing Melt, you are in for an amazing treat.
We call it a 'spa in a jar' because the texture, the natural fragrance and the performance are incredible. It's probably our most challenging product to produce and we hand-make every batch. The Artisan formula is a blend of waxes, oils and cleansing ingredients and the clever, top secret manufacturing process creates a crystalline structure of little cleansing beads that melt upon application giving your skin a deep and thorough cleanse, even mascara comes off swiftly and gently. Our offer this month is 1 for £25, saving you £7 and 2 for £42, saving you an amazing £22. This month is the perfect time to try our award-winning balm cleanser!
So I hope this has given you some inspiration and I send love and warmth to you this month
Liz xx