Welcome to the MARVELLOUS MONTH OF MAY! The transition from spring to summer is in full swing now and with all the Bank Holidays this month, we've got much to enjoy, notwithstanding The Kings Coronation! So, it's up with the bunting, stoking up the barbie and finding plenty of occasions to create some gatherings for.
Last month I shared with you the launch of our new BE QUIET Soothing Milky Toner and it has quite literally been flying off the shelves. I even testify to it soothing sunburn and also a nasty rash I developed after trying some magnesium spray a kind friend gave me for a pesky shoulder pain. So, as well as being a skin whisperer to calm down irritation and soothe and settle skin after cleansing, it is one to carry with you on travel and for general family use.
Speaking of grumpy skin, this can happen to any of us for no good reason, being overtired, stressed, hormonal, fluctuations with the change of season tells us we need special attention. If this is you, then do try any of our products that begin with the word BE. BE GONE Kind-Hearted Cleansing Crème, BECALM a luscious hydrating and soothing mask, BE STRONG Skin Strengthening Serum and BE STILL Settling Moisturiser, as well as of course BE QUIET Soothing Milky Toner. These products are formulated with some amazing botanicals such as liquorice, beetroot, basil, apricot and aubergine. Yes, you read correctly aubergine, or as our American friends call it, eggplant.
I've chosen this wonderful fruit to demonstrate one of my delicious home-made Greek recipes which I for sure will be sharing during the May festival and if you've missed it before, I'm also doing a reminder of my tasty coronation sauce to serve with chicken, prawns or veggies. Congrats King Charles!
So now….drumroll…announcing a new partner for LIFE DEFENCE SPF30 Moisturiser and that is factor 50! The long awaited and much requested SPF50 will provide that extra high protection our skin requires during the (hopefully!) long summer season. It's the lightweight hydrating formula that we all love from LIFE DEFENCE that comes without that chalky and stiff feel so many come with and it pairs well with LIP DEFENCE SPF30 Protecting Lip Balm, so you're well protected this summer, whatever the weather!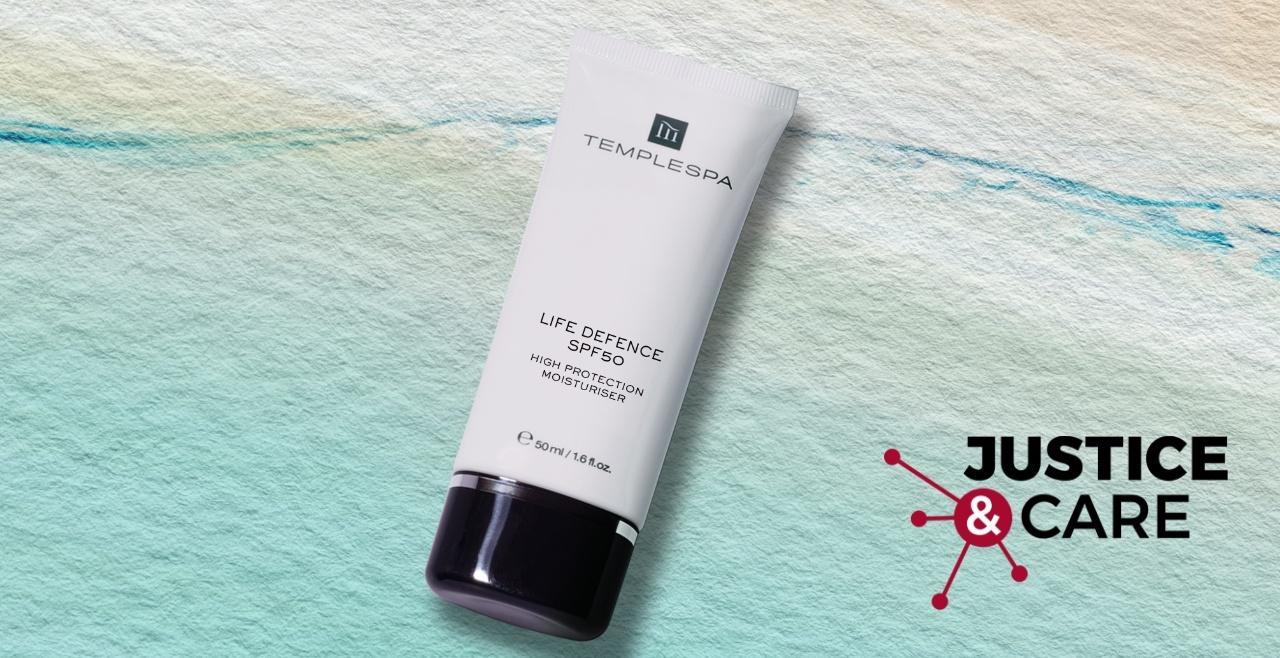 And here's something extra special to go along with this launch. For the month of May when you purchase either LIFE DEFENCE SPF for the face, £1 of your purchase will be gifted to Justice & Care, a wonderful charity defending lives and helping to break the grip on modern slavery. We had the gorgeous Julia Strachan, who is an ambassador for Justice & Care, spoke at our SPA TO GO manager Leadership conference earlier this year to share the story of the charity and how she rode across the Atlantic with a team to raise funds for them. She shared the work the charity does from tackling at the root cause to supporting those vulnerable and affected by modern slavery – and one startling fact that has stuck with me is that there's estimated to be over 100,000 victims in the UK, hidden in plain sight. So isn't it wonderful to know we can make such a difference to this amazing cause!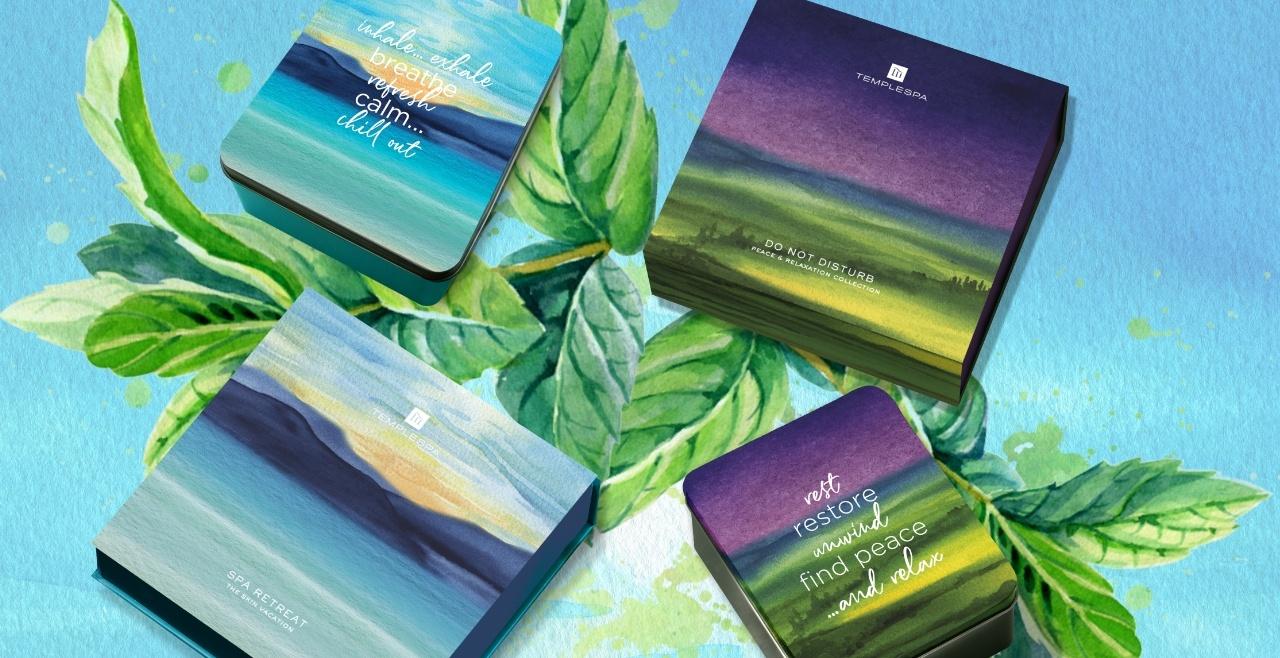 Now I don't know about you but sometimes a birthday, anniversary or just-because occasion creeps up on me and I'm scrambling for last minute gift ideas! Our product and design team have worked together to give our gift range a beautiful face lift, inspired by the watercolour scenes of the Mediterranean, plus there's no wrapping required with them. I always like to keep a few of our ALL BEING WELL and SILENT NIGHT tins handy for guests to share our TEMPLESPA world and award-winning products a little wider. You'll also spot a new look design for DO NOT DISTURB, SPA RETREAT, SPA WHEREVER YOU ARE and TRAVEL THERAPIES – so why not get a little organised for the next occasion or treat yourself to a slice of the spa at home?
Hope you all have a brilliant month!
Love, Liz x