Travelling Well and Arriving in Style
Travel is a big part of TEMPLESPA, inspiring the brand from birth. Mark and I travel a lot, for business and pleasure. Our destinations vary from long haul beaches to nearby cities. I always make the most of the journey, taking advantage of those pockets of time when you can take a moment for yourself, whether that means catching up on a few emails or a few ZZZs!
No matter how or where you travel to, we all want it to be a smooth and stress-free experience. I have had my fair share of nightmarish mishaps and so, over the years, have fine-tuned my travel tricks and rituals to ensure a cool calm and collected journey.
So, here they are, adapt and customise to suit you and your needs.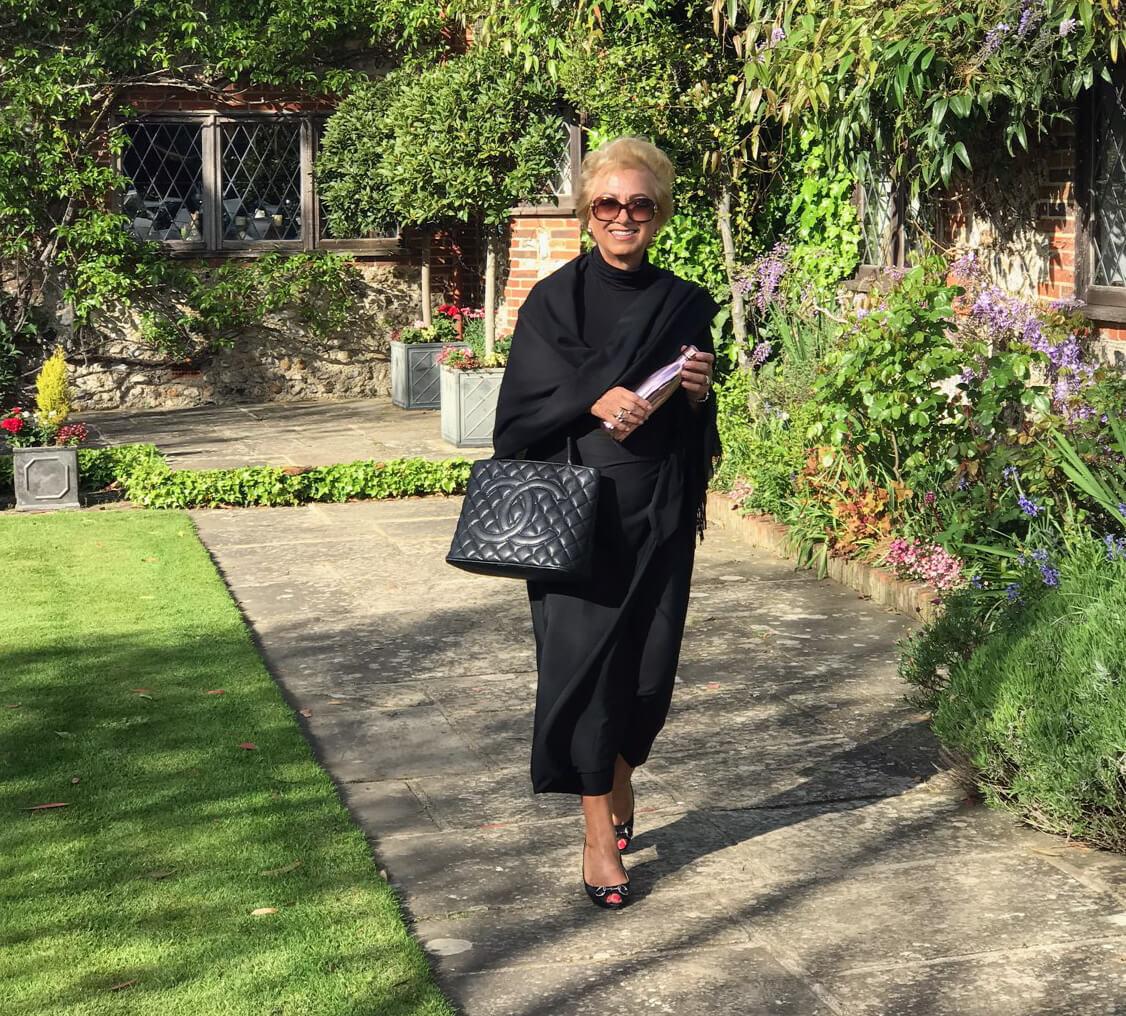 Look and feel the part.
If you are jet-lagged and a tad disorientated, the last thing you'll be thinking of is a stylish travel ensemble, but a fail-safe airport outfit can actually lift a lot of the stress of travelling, leaving you one less thing to worry about.
My go to travel uniform is simple and ensures I am comfortable and relaxed during the trip yet helps me to look good and arrive at my destination ready to greet whoever or whatever is waiting for me.
Pashmina
A soft, lightweight scarf is essential and so multifunctional. You can use it if its cold on a flight, need to cover up on holiday or even to sit on if you find yourself on a hard, slatted chair.
I don't travel anywhere without my black Pashmina; it smartens any outfit and serves as my comfort blanket during a flight. If I'm looking tired after a long journey and need a pop of colour, I'll wear my turquoise pashmina to brighten my complexion and eyes.
Leggings and Cashmere
Wearing restrictive clothing will affect circulation and make for an uncomfortable journey. Its important to feel good so I keep clothes loose or stretchy but stylish; a cashmere hoody and black leggings are super comfortable, breathable and versatile. Cashmere wool has an excellent temperature regulation property, perfectly maintaining body temperature, warming you in cold environments or keeping you cool in the heat. Leggings are so versatile, simple enough to be paired with flip flops or boots, comfortable enough to sleep in and useful throughout a holiday for exercising & protecting from mosquitoes.
Compression & cosy socks
If I'm flying for longer than a few hours, I'll take my shoes off and put a pair of compression socks on as soon as I take my seat on the plane, helping with circulation and reducing leg swelling and the risk of DVT. To keep my feat cosy I'll often wear a plush pair of socks over these which are good for walking around the plane.
Pearls
Accessories such as a colourful scarf or a statement piece of jewellery can be repurposed again and again. A single well-thought out item can transform an outfit. I will always take some pearls with me on my travels. Either stud earrings or a necklace will light up your face and bring sophistication to the simplest of sundresses.
Packing Checklist
My life saving travel checklist goes everywhere with me and gets safely stored in the top compartment of my suitcase. I will make sure I have a few printouts so I can check it off throughout a trip, especially with hotel changes and business meetings. Everything is on there from travel documents and medication to tickets, phone chargers and embassy details. This simple piece of paper puts a stop to those middle of the night panics of 'Did I pack this? Did I book that? Where are the passports?!'
Tote Bag
My lightweight, foldable tote bag is the ultimate carry on. I'll squash my goose down pillow into it along with other essentials. Its super space saving and great during a holiday for taking sightseeing or to the beach. I take my own pillow when I travel, its good to snuggle down on the plane or train and, I've found you can't always guarantee good hotel pillows.
Spa Wherever You Are
On any journey, I'll take TEMPLESPA's on the go travel essentials with Spa Wherever You Are. I'll just add a mini In the Beginning and a moist flannel in a Ziplock bag and I'm set, safe in the knowledge I have all I need to travel well and arrive refreshed.
The seat and headrest will get a good spritz of Quietude to fragrance my travel space and freshen any nasty smells left behind before I take off my makeup with In The Beginning and a moist flannel. I'll then moisturise with lashings of Repose, this aromatherapy resting cream is calming and super hydrating, instantly settling you and relieving any stress. Its so important to keep your skin hydrated and nourished at 38,000 feet.
'In the stillness' is the mother of all eyeshades, super soft and luxurious for that all important rest on a flight and will also keep you snoozing on bright mornings in sunnier climes.
An hour or so before arrival, I'll take off my socks and use Aaahhh! to cool and soothe my legs and help with any swelling in my feet.
Refillable water bottle
If you only do one thing when you travel, drinking water should be it. We all know the benefits of staying hydrated with an endless list of benefits. There are water stations at the airport and on most aircraft now, so I'll take my own water bottle (empty to get through security) and fill it throughout the journey. I aim for a litre to negate the effects of the inflight refreshments, flushing any toxins from my system and keeping me from feeling groggy or lethargic.
Exercises
I'll make an effort to stretch and keep a little mobile if I'm sitting for long periods of time during travelling.
Every couple of hours I'll get out of my seat and walk around the cabin, standing out of the way at the end of the aisle to do a few exercises; bending and lifting my knees to help blood flow and keep my legs, knees and feet from swelling and becoming stiff.
In my seat I'll do toe taps, toe circles and stretch my upper body and arms from side to side to ease any aches and pains.
Reading
It goes without saying I'll have a stash of prime reading material on my kindle but, on the plane, I'll swat up on my destination with articles I've found or a good guide book, jotting down any gems of advice, restaurant reminders and practical information. This kind of reading reignites the excitement and inspiration for my chosen destination.
Pre- arrival
Before I arrive, I'll spend a few minutes freshening up and reapplying a light makeup look.
Flat hair is a given after a long journey, I combat this with either a few rollers and a spray of lacquer or simply comb it into a neat ponytail.
I'll revive and soothe my sensitive eyes by saturating 2 cotton pads with Easy on the Eye and pop them on for a couple of minutes before sweeping them quickly over my face. I'll then use some Be Still moisturiser and re-apply a minimal makeup look; GLINT is the best concealer for under eyes and toning down any redness followed by my trusty face base Velvelutto, an instant glamour and radiance restorer. Lipgloss is my go-to for bringing colour quickly and easily just before landing.
So there you have it people, I hope in reading this, you have discovered a few helpful tips for your future journeys. Wherever you travel this year, Buon Voyage!