We're very excited to bring you a bumper Spa and Hotel Of The Month, our wonderful Warner Hotels! Renowned as the prestigious adults only hotel breaks across the UK, Warner Hotels deliver on exquisite comfort, luxury activities and entertainment and unique locations from the countryside to the coast. With plenty to choose from throughout the year, whether you're planning an anniversary, birthday or just need that weekend break away to recharge and reset, you'll find something to suit at Warner Hotels.
We'll be spotlighting two gorgeous locations, Heythrop Park, a Grade II listed manor house in the Cotswolds, and Studley Castle in Warwickshire with over 180 years of history and character! Let's find out more from the Warner Hotels team.
What is interesting or unique about the locations and surrounding area of your hotels and spas?
Heythrop Park sits in 440 acres of parkland, surrounded by a beautiful but rugged landscape that's bursting with untamed nature and wildlife. It's also on the doorstep of Blenheim Palace and next door to a zoo where celebrity animals are trained for filming. On the other hand, Studley Castle is a regal and domineering castle that looms over manicured lawns in rural Warwickshire. Its neighbours include Stratford-Upon-Avon, the birthplace of Shakespeare, and Warwick castle which both make for a great day out.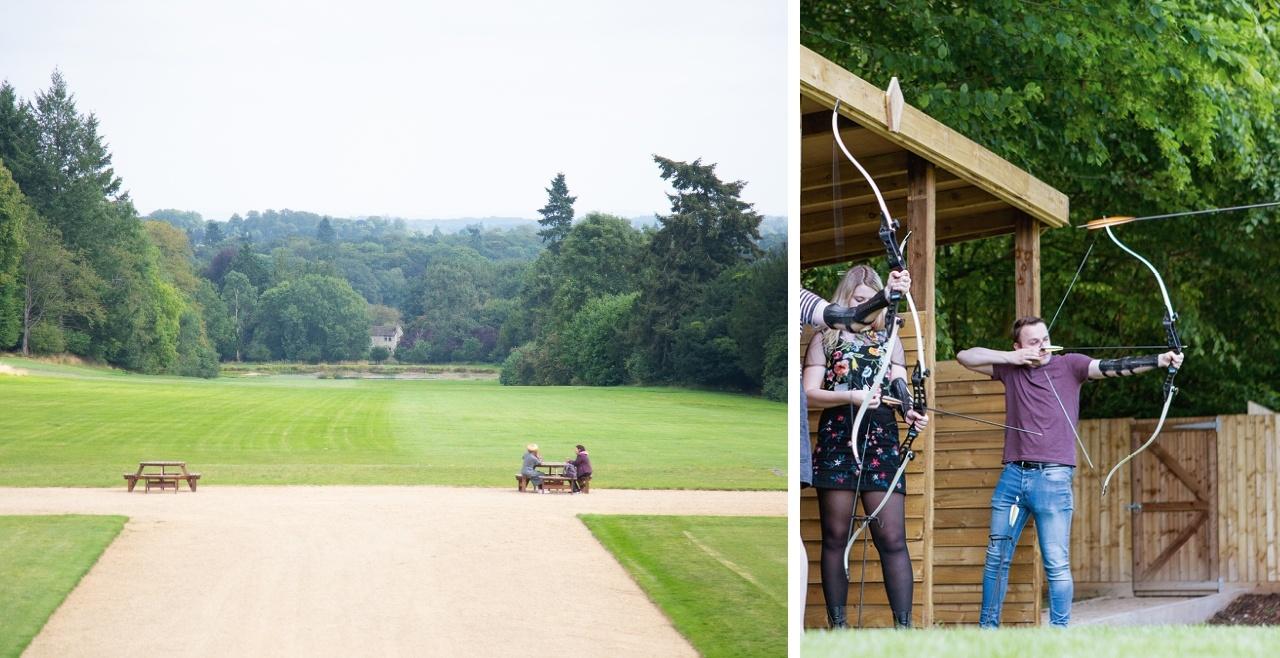 What first impression/ experience can a guest expect upon arrival at the hotels and spas?
Both hotels draw you in with grand driveways dotted with trees. You might even spot all sorts of wildlife roaming around the grounds. As you roll up, you'll be instantly captivated by the impressive architecture, which lures you inside to the buzzing and inviting atmosphere. The beautiful aromas of essential oils invite you into our spa and wellness centres where you'll instantly feel relaxed and ready to drift away from it all.
What lasting impression do you like your guests to take away from their hotel visit?
We want guests to leave feeling refreshed and ready to face anything, but most of all we want them to feel cherished and to know that if they return, our teams will always be ready to welcome them back with open arms. Our highly trained therapists are extremely passionate about giving our guests a memorable spa experience that will stay with them long after they leave.
In five words how would you describe the hotels and spas?
Tranquil, picturesque, relaxing, beautiful, indulgent.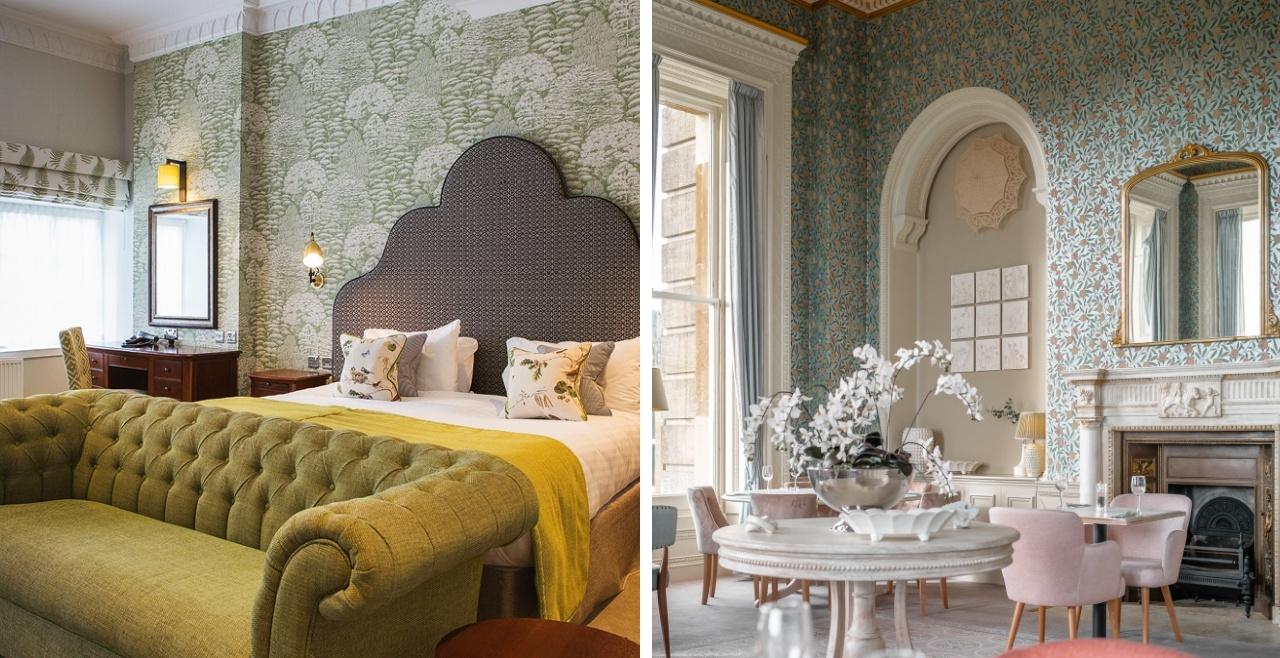 What facility and/or feature of the hotels and spas are the biggest USPs?
Our guests can really get away from it all and enjoy some peace and quiet with us being an adult only hotel and spa brand. It's a sanctuary where you can escape the distractions of everyday life and relax and re-energise at your own pace. And there's so much already included, delicious breakfasts, three course dinners, daytime activities, access to leisure facilities and nightly entertainment are all part of the price.
What drew you to partner with TEMPLESPA and our treatments and products?
TEMPLESPA is a British brand and we love how passionate the owners are about the philosophy and influences behind their ethos. Their products provide an exceptional experience for guests with luxury ingredients, fragrances and textures.
What hotel and spa amenities are most important or popular with your guests?
In the spa our saunas, steam rooms, bubble pools and swimming pools are always a huge hit with our guests. As are the loungers, which are perfect for relaxing with a good book or reconnecting with a loved one. Fancy something a little more active? From archery and live music to gin tasting and quizzes, our guests also enjoy the huge choice of activities and entertainment on offer at all of our hotels too.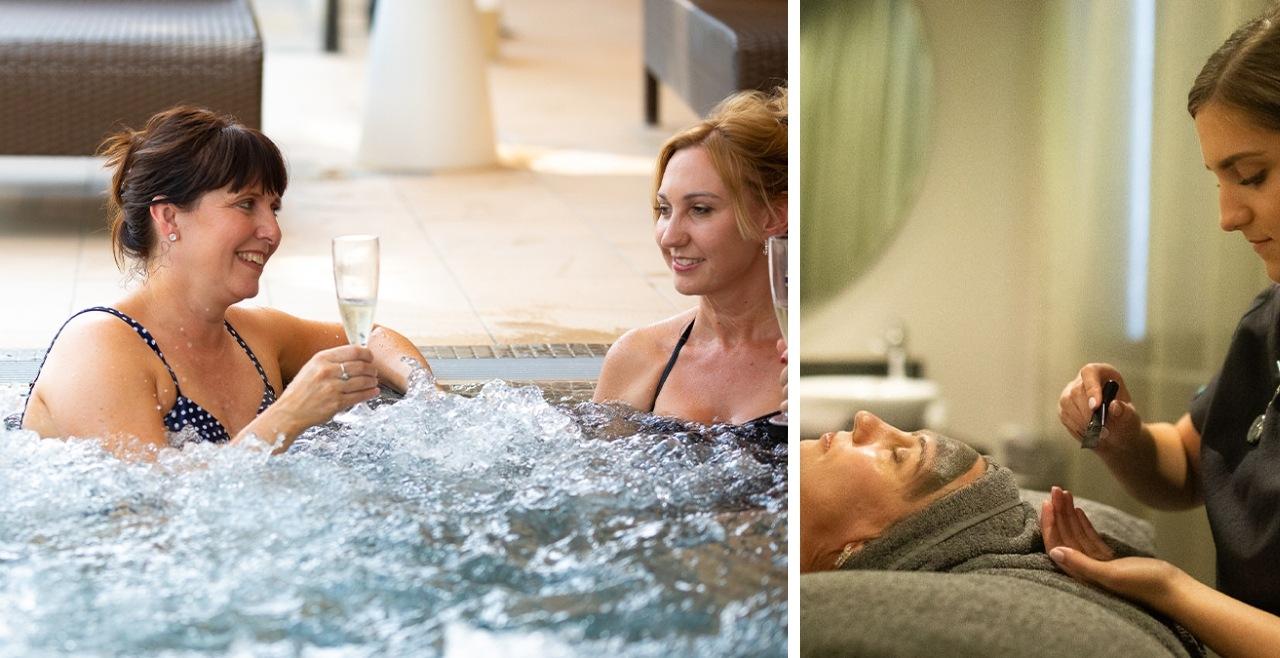 Which are your best-selling treatments and why?
Heythrop Park's bestselling treatment is our "Drift Away Full Body" massage. From head to toe, this treatment really focuses on those day-to-day aches and pains. Using the TEMPLESPA aromatherapy DRIFT AWAY oil, this treatment really does just that. And it continues on into the evening using the QUIETUDE sleep spray for a restful night's sleep.
Studley Castle's bestseller is the exclusive to Warner TEMPLESPA Back and Face Sensation treatment. This treatment incorporates a back, neck and shoulder massage followed by a soothing facial massage, completed with a divine scalp massage to tease away tension and stress.
What exciting developments do Warner Hotels have coming in 2023?
Our guests love to come and relax on a break with us, which is why we have introduced wellness retreats at a handful of our hotels. They include day-to-night wellness workshops, seminars and classes with an expert tutor who specialises in creating innovative wellbeing experiences. Each session gives a real focus around one of three key themes, all of which are tailored to give time back to your mind and body.
Rest – sessions you can look forward to here include Qigong, plus live music experiences like Restorative Yoga and different Themed Meditation workshops.
Restore – enjoy a whole host of group sessions from Sound Healing and Dance Meditation, to Gong Baths, Pilates and a whole variety of Yoga sessions, some which are new for 2023.
Renew – everything from the Science of Sleep and Rest to Breath work with live Sound Healing is covered off here. Then there's Sunrise Mindfulness Walks to kick start the day and New Moon Sound Meditation to help rebalance the body.
As with all of our breaks, our wellness retreats also come with complimentary access to the pool and sauna, plus three-course dining and music. They're an all-encompassing reset for mind, body and soul.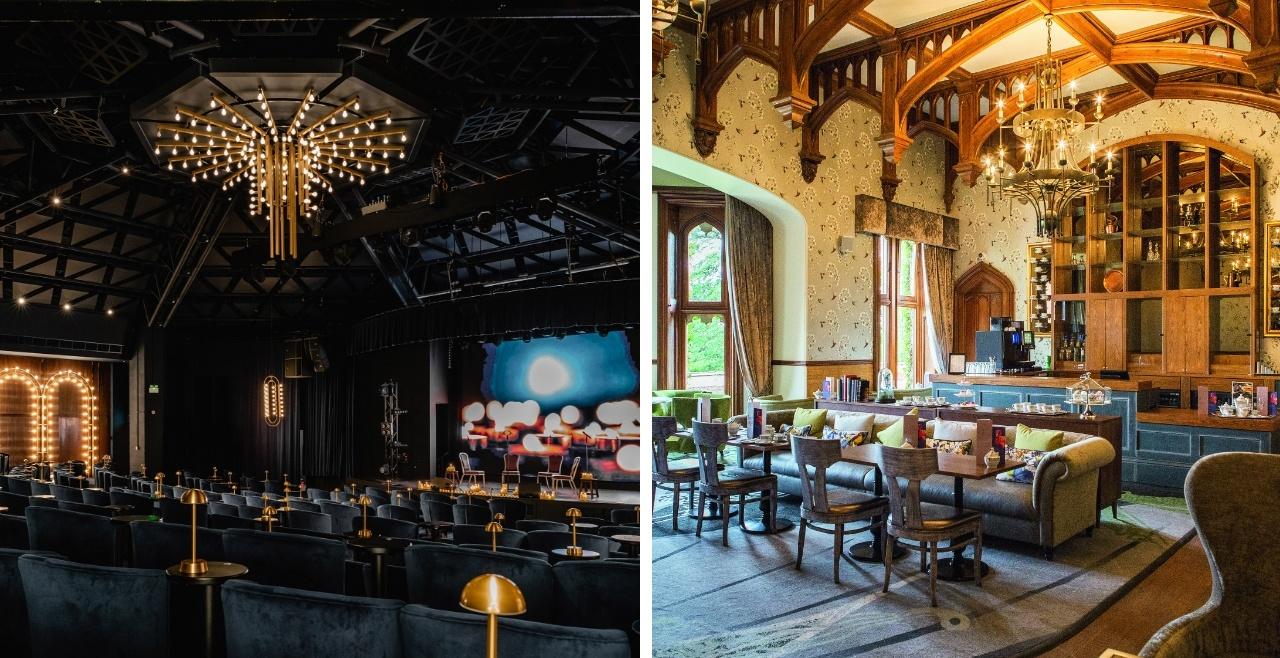 Anything else you'd like us to know about Studley Castle and Heythrop Park?
On a Warner Hotels break, dinner, breakfast, activities, access to leisure facilities and entertainment are all included in your price – plus it's all kid-free, so it's a great place to kick back and enjoy a bit of me time. Heythrop Park is our largest hotel, with three restaurants and two unique entertainment venues. Studley Castle is equally full of character, with a handful of bars, lounge areas, and a cinema!
Who's ready to book their Warner Hotels trip? We can't decide between Studley Castle or Heythrop Park, so we might book both! You can spot your favourite TEMPLESPA products in the hotel and at the spa, so you can get that 'spa wherever you are' feeling too. Head to the Warner Hotels website to browse all the locations, or indulge yourself at Studley Castle or Heythrop Park.
Enjoy a spa break at either Studley Castle or Heythrop Park from £289 per person per break. Price is based on a two night break in a Standard room at Heythrop Park and our Studley, Lodge and Stables rooms at Studley Castle on selected dates in April, November and December 2023.