Welcome to a new year and fresh Spa Of The Month! We're excited to introduce one of our newest spa partners, The Greenhouse Spa at The Elms Hotel in Worcestershire. Fusing a boutique spa-feeling and botanical oasis in a country house, The Greenhouse Spa offers everything from a gym to the best spa facilities and treatments. Let's see what the team said when we caught up with them – and keep reading for an exclusive discount too!
What is the first thing a customer should feel/see/smell when they arrive at your spa?
On arrival all guests receive a warm welcome from the Greenhouse Spa team. QUIETUDE is diffused throughout the spa to allow the guests to begin relaxing from the moment they step through the doors
What is the one thing that you want your customer to remember and take away about your spa?
The majority of our members started off as spa day guests and we want them to know that this is a place they are always welcome and that we care about their guest experience. Nothing makes us happier than seeing a repeat guest.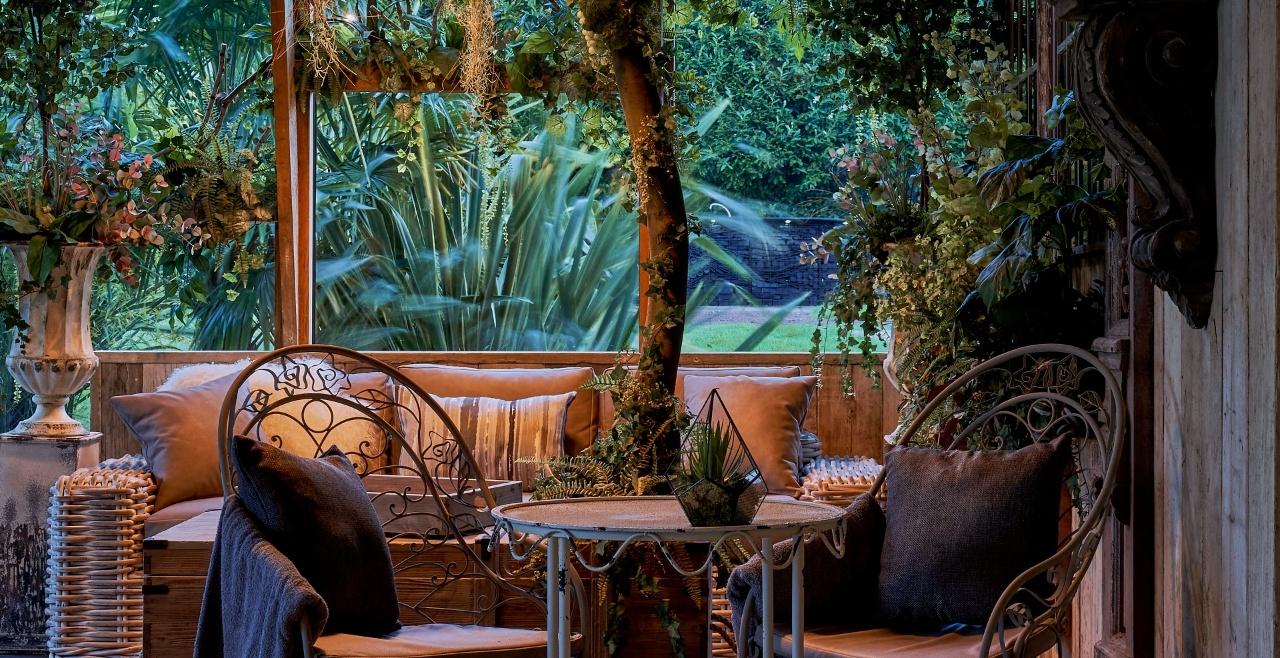 Which is your best-selling treatment and why?
Our most popular treatment is Drift Away 30 as this allows guests to have a short but affective TEMPLESPA experience. This allows them the option to upgrade and add on further treatments to create a longer TEMPLESPA experience.
What drew you to partner with TEMPLESPA treatment and products?
Luxury brand with good results. They are not as widely used as other competitors and fits well with our botanical oasis.
What is the typical customer experience at your spa?
Customer experience is in-depth and personal. We ensure that all guests have a boutique experience.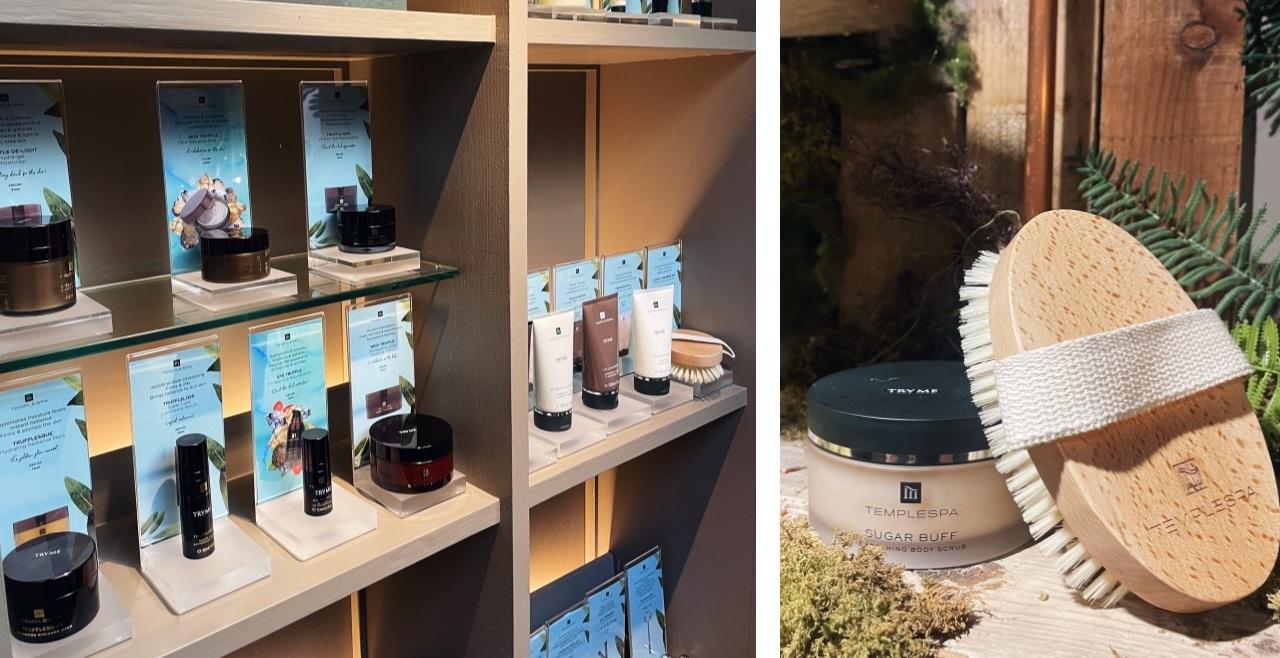 What is your USP or biggest selling point as a spa?
This is much more than your average spa - an indoor/outdoor hydrotherapy pool, soothing sauna, botanical lounge area, and a tropical swimming pool are just the start.
Which is your personal favourite TEMPLESPA product/Treatment and why?
My favourite product is TRUFFLE DE-LIGHT Hydra-Gel Moisturiser. It is a luxury product that you can use from home, everyday moisturiser containing gold and champagne extract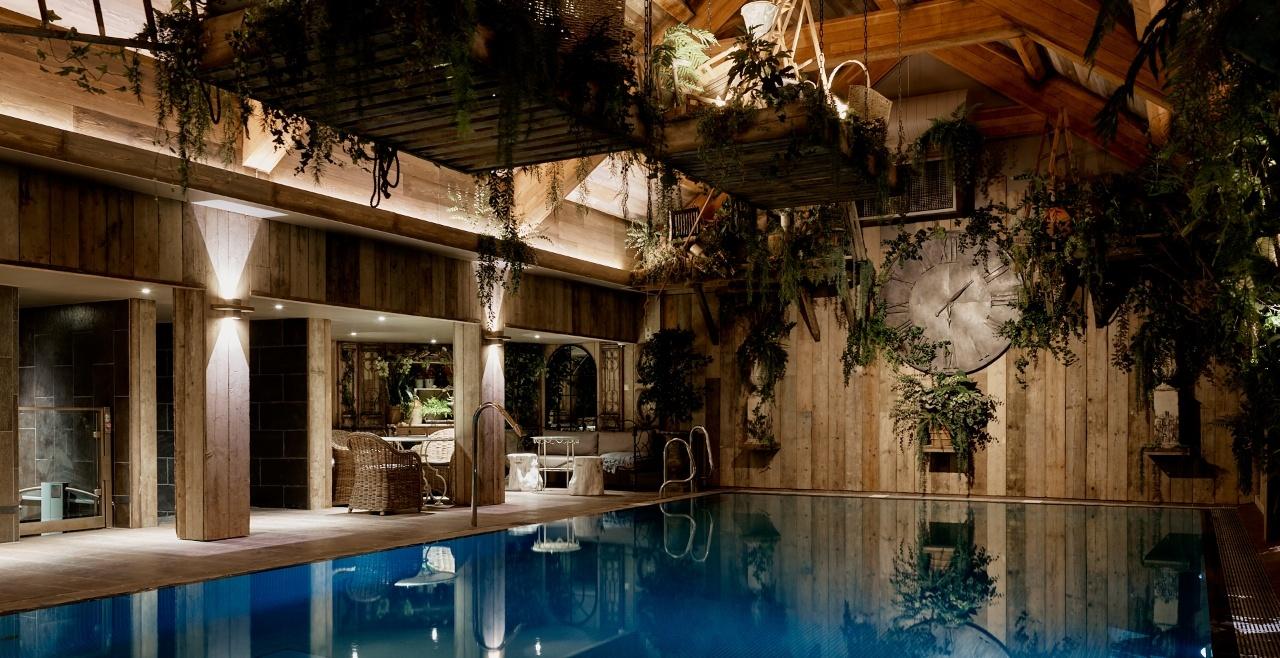 What exciting developments do you have coming in 2023?
For 2023 we are looking and converting one of the steam rooms into a mud chamber allowing us to use Glorious Mud by TEMPLESPA
Anything else you'd like us to know about your spa?
Since the start of 2022 not only has the Greenhouse Spa taken on TEMPLESPA but we have been awarded 5 Luxury Bubbles by the Good Spa Guide and receive consistently good reviews. We now offer membership Spa'rtys too!
Time to relax at The Greenhouse Spa at The Elms Hotel! If you book any treatment between 3rd January 2023 – 30th March 2023 you can get 10% off or purchase any TEMPLESPA products from The Greenhouse Spa between 1st January 2023 and 31st March 2023 and receive 10% off, simply use code TheElms10 when booking! Visit their website for more information.