Now we're in the full swing of summer and enjoying the warm beautiful weather, we're also thinking about our body care routine. It may be the old exfoliant for your legs or body cleanser that you've dragged out from the back of your cabinet needs dusting off, or that you're looking for an upgrade or inspiration for a dry skin body cream. This is the blog you need, so grab a cup of tea and cosy place to sit or bookmark it to come back to later!
Why do I need to exfoliate my legs?
Exfoliation is not just exclusive to our legs, all of our skin needs some gentle exfoliation about once a week. This is because the layers of dead skin cells can build up and cause the skin to appear dull, uneven and not glowing as it should be!
Alongside this there are other benefits to exfoliation, if your skin has a layer of dead skin cells on top then the moisturiser/cleanser/serum will have trouble reaching the layers of your skin and doing the job they need to do. So exfoliation gives them a helping hand and makes your body care products more effective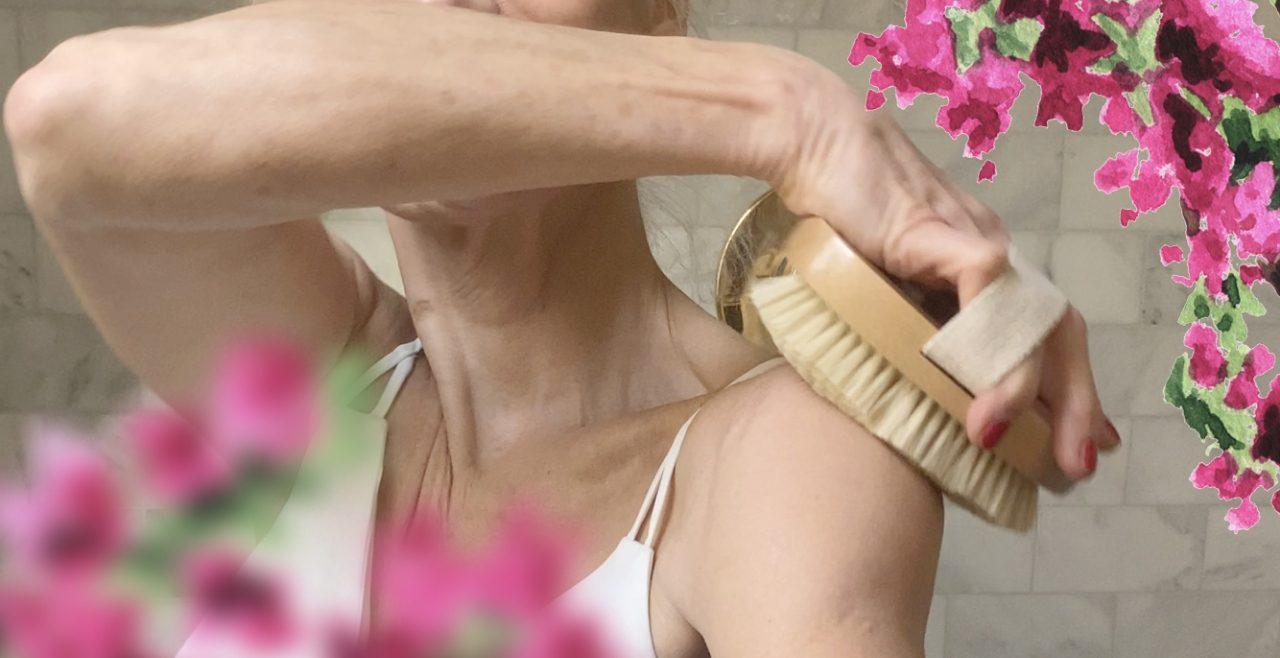 What is the best exfoliator for the legs?
Nowadays there are a variety of exfoliants for legs and it's personal preference on which you'd like to add to your body care routine. Some may produce quicker results and others may take a little longer, and it's important to keep on top of your exfoliating throughout the year!
Physical exfoliant
These are your traditional scrubs, the ones which physically slough away at dead skin cells and lift them clean away for soft smooth skin. We adore SUGAR BUFF Smoothing Body Scrub which is a combination of sugar and almond shell powder to gently exfoliate, along with nourishing olive and grape oils to hydrate and vitamin rich Mediterranean fruits of pomegranate and fig. Massage in circular motions on damp skin a few times a week to unlock healthy, glowing and smooth skin.
Another type of physical exfoliant is an exfoliating body brush, which is an ancient technique used on dry skin for softer and smoother skin texture. We recommend trying our GIVING IT THE BRUSH OFF just before you jump in the shower, a few swift brush motions towards the heart to help stimulate the blood flow to move toxins away and promote a more even and softer skin texture.
Chemical exfoliant
These are using your AHAs like glycolic acid for a quick and instant exfoliating refreshment. Sometimes areas like the tops of our arms, our knees etc can be in need of extra exfoliating so we turn to our MOST REVEALING Glowing Skin Oxygen Peel. We bet you thought this was exclusive for the face? It's a great exfoliant for legs when you need some quick and targeted action, simply apply to slightly damp skin and allow it to fizz and bubble away as it gently exfoliates dead skin cells. Don't forget to thoroughly wash it off afterwards!
What body care routine should I follow?
For many of us we'll likely have our regular everyday body care routine which is about minimal fussy steps and quick results. This body care routine we'll share elevates that a little more to include the best exfoliant for the legs and something you might do once or twice a week, so let's get into it!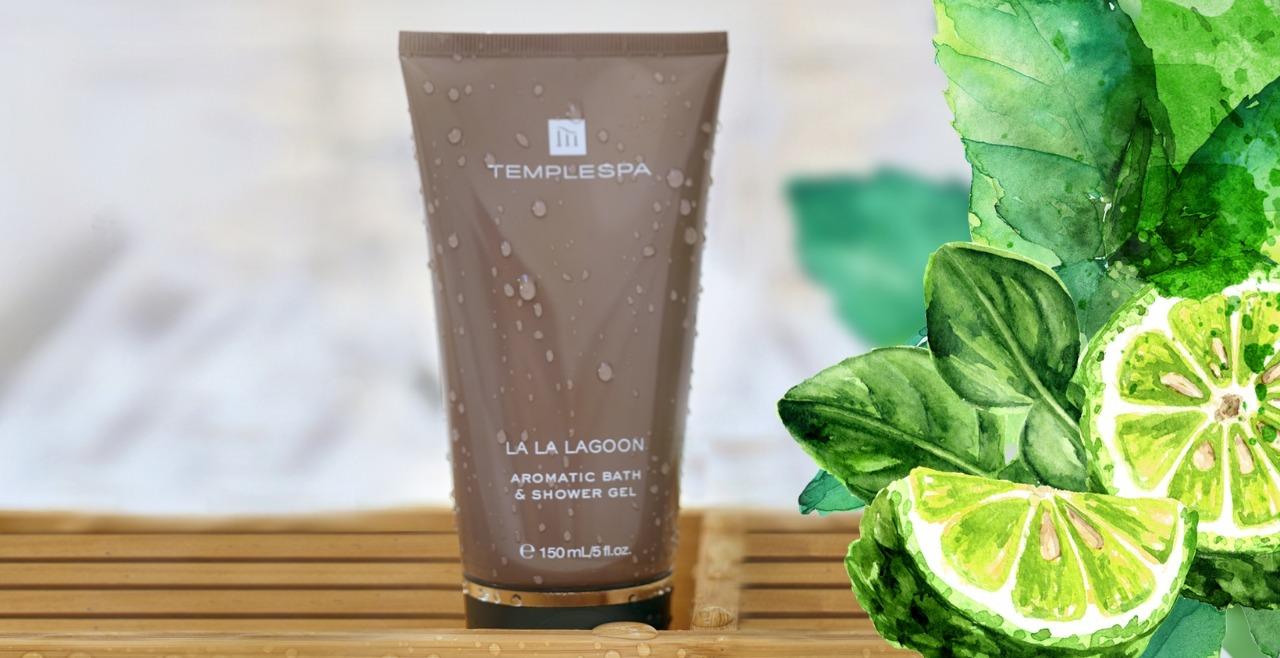 Step 1 body cleanser
A good body cleanser will help lift away any dirt, grime and oils that our skin collects throughout the day, plus providing that 'aahhhh' refreshed feeling! We'd opt for a body cleanser like our LA LA LAGOON Aromatic Bath & Shower Gel that lightly foams with water and cleanses, softens and purifies the skin. It's fragrant with bergamot for a revived feeling and the cool marine blue colour transports you to a Mediterranean lagoon…
Step 2 body exfoliant
You can use our SUGAR BUFF Smoothing Body Scrub for a deep exfoliant for the legs, the sugar pieces work to dislodge any dead skin cells clinging on and causing dullness and uneven texture. Or if you'd like something lighter then our IT'S A WONDERFUL LIFE Energising Shower Scrub is a great gel-scrub hybrid that works perfectly to boost your skin and mind in the mornings! Packed with refreshing essential oils like lemon, mint and bergamot, along with jojoba oil beads and walnut shell powder for that exfoliant action.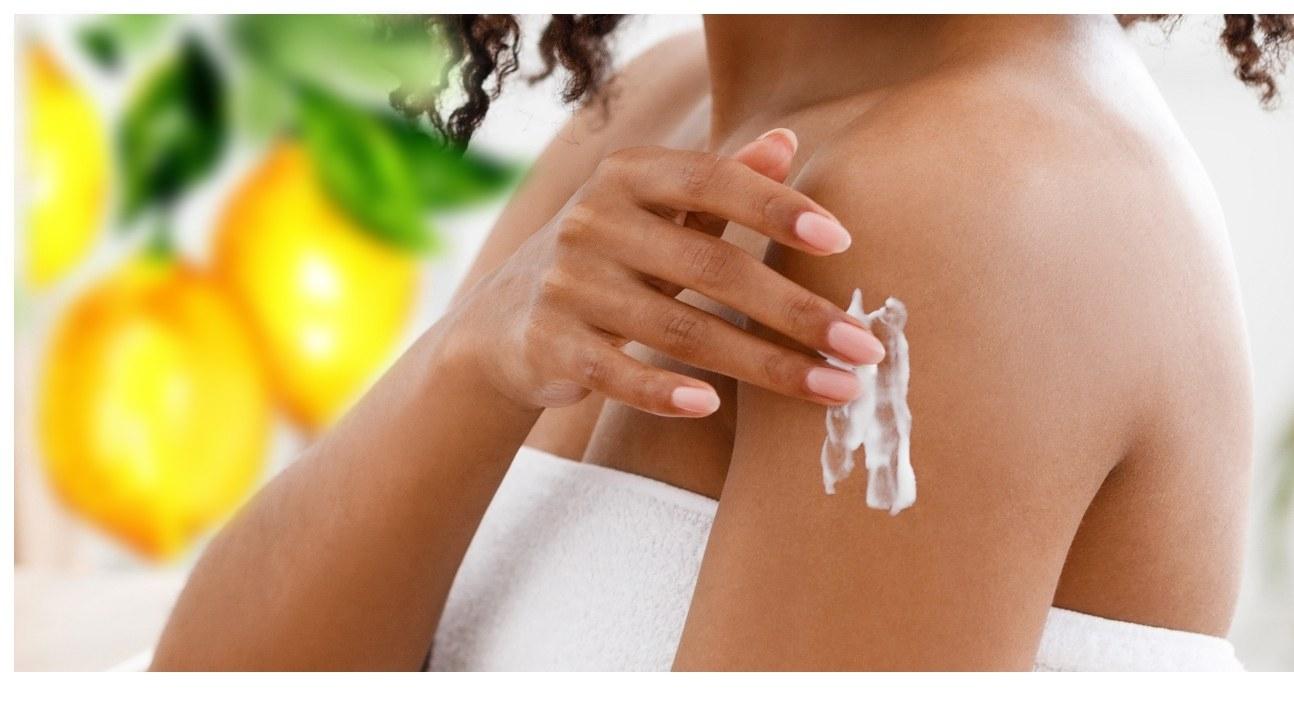 Step 3 body moisturiser
Throughout the year you may choose to switch up your body moisturiser from a thicker butter in the winter to a lightweight lotion for the warmer season, it's up to you which you choose! For a deeply nourishing dry skin body cream you'll love DUVET Comforting Body Cream that combines hydrating oils and vitamins with our Aquaxyl™ complex that restores dehydrated skin fast.
In the warmer months PEACE BE STILL Calming Skin Balm is not only soothing, but leaves skin oh-so silky to touch. A combination of extracts like coriander, lemon, vitamin B5 and Mediterranean essential oils work in harmony for settled and hydrated skin
And there you have it, the best exfoliant for legs and which dry skin body cream and body cleanser to have in your body care routine. For more body care tips try our How to dry body brush, Summer body care routine and the ultimate winter body care routine blogs.