We all enjoy a trip to the spa for a beautiful facial or massage, especially if our skin is left looking glowing and feeling hydrated – if you're looking for a spa day then do browse our Spa Finder or look back through our Spa Of The Month blogs for inspiration. While heading to the spa once a week for a facial is a dreamy lifestyle, at TEMPLESPA our products are a 'spa wherever you are' and in this blog we'll be sharing a few tips and product you can try for your at home facial massage.
The benefits of facial massages at home
So you double cleanse, use masks regularly, apply SPF and generally keep your skin in good condition, but feel something is missing. A face massage at home, using a facial oil, can have brilliant lymphatic drainage results and overall help improve the firmness and hydration of your skin.
The movements of a facial massage can help improve circulation to your facial tissue, help increase oxygen flow to the skin for a brighter appearance and move toxins out of cells to aid in reducing puffiness and swelling. Alongside being a fabulous facial treat for yourself, taking some extra time in your skincare routine for a face massage can have brilliant results for your overall complexion.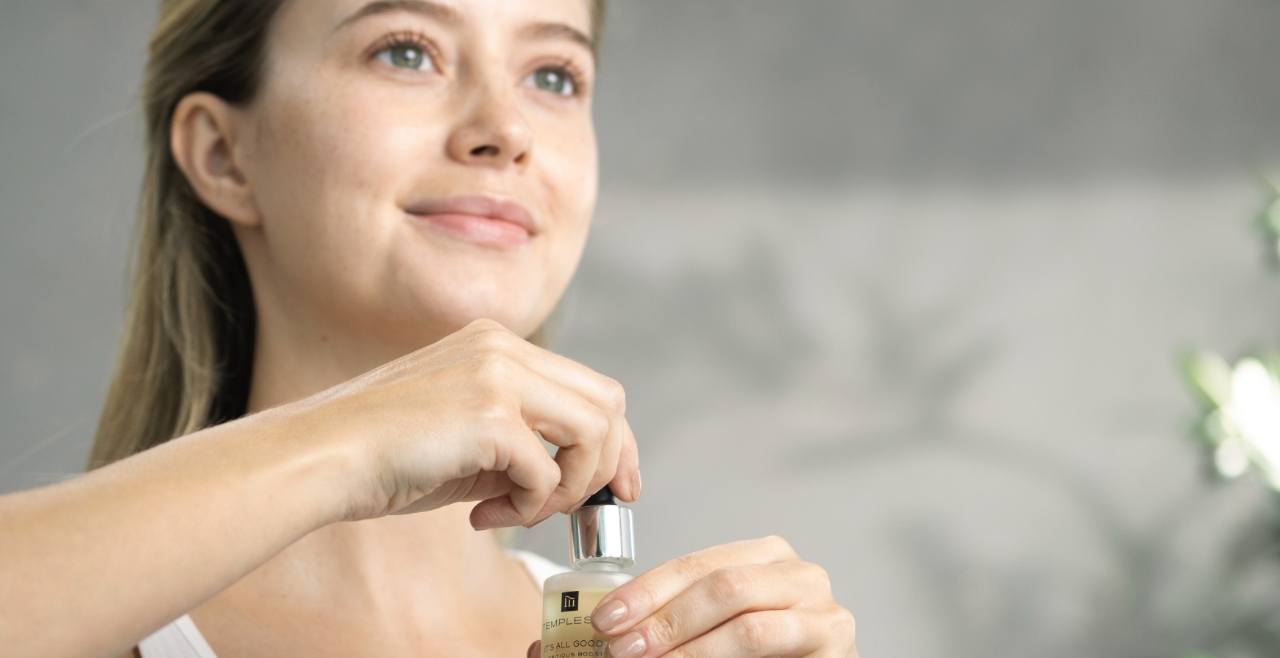 The products you'll need:
A FACIAL OIL
Perhaps a given for any kind of face massage but a facial oil will help you move around your skin easily and provide the perfect amount of slip for a deep tissue massage or a lymphatic drainage massage. If you're using any kind of tools in a facial massage you should always use a facial oil as a way to guide it around your skin and ensure the tool isn't too rough for it.
Take our IT'S ALL GOOD Nutritious Boost Facial Oil with targeted ingredients to visibly plump, smooth and rebalance the skin while helping restore moisture. Over time with regular use our clever facial oil helps with minimising the appearance of fine lines and wrinkles, leaving a fresh glow! Plus, the gentle light formula makes it perfect for all skin types, especially sensitive.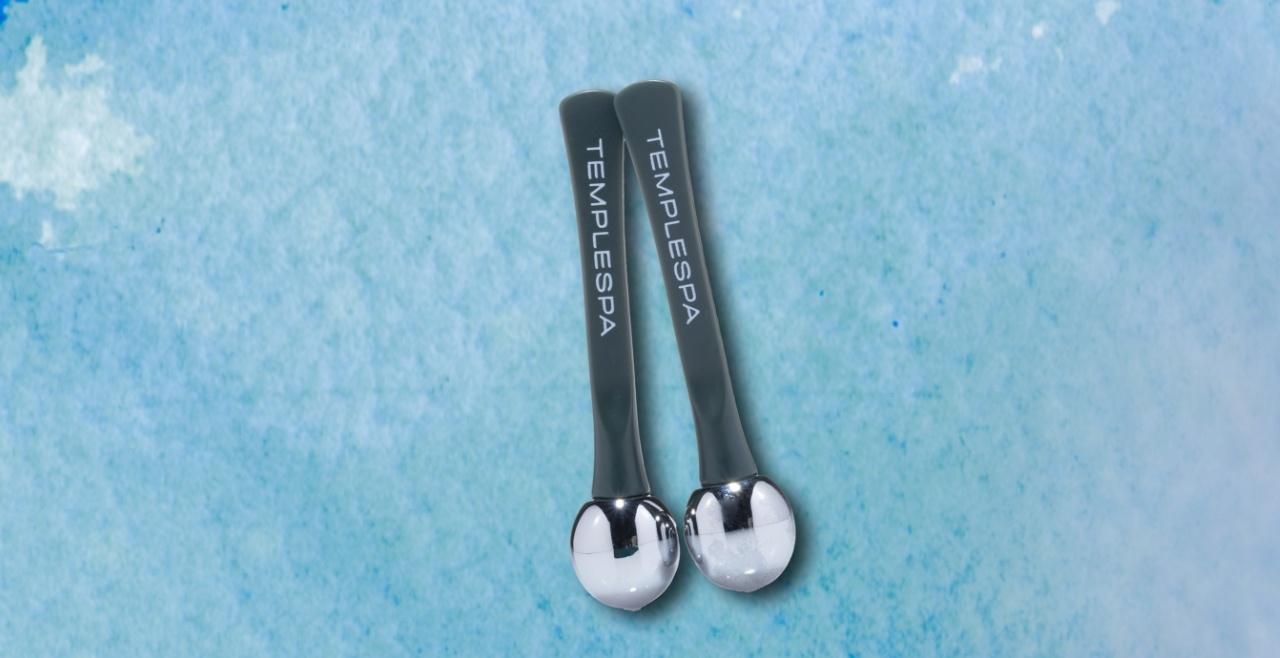 A MASSAGER
We mentioned using tools alongside your facial oil and there are many tools to choose from for your massage from neck massagers to jade stone rollers. A great tool we have at TEMPLESPA is our EYE THERAPIST Eye Massager which can not only help with depuffing and your eye cream to absorb but is brilliant to help lift the eye area. Leave them in the fridge overnight before using for a cooling effect. Start by using small swift movements from your eye to the outside, use it in between your eyebrows in upwards motions to lift and smooth and then across your brow bone to release any tension or strain across that muscle.
A brilliant tool for your at home facial is actually your hands and fingers! For a lymphatic drainage massage, use a little facial oil to create some slip, then take your fingers and sweep them along your jawline to the ear then dip behind the ear. Next do three circular motions behind the ear then drain down your neck to your collarbone.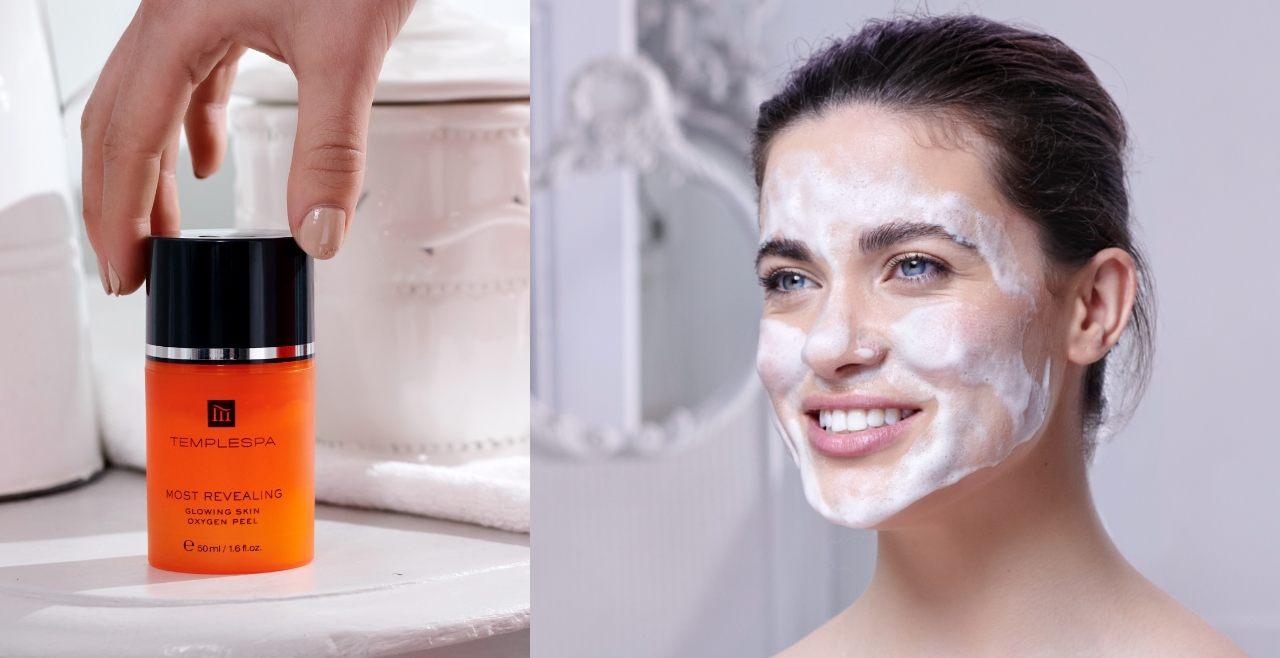 AN EXFOLIATOR
This is a great optional addition to your weekly facial massage and something you'd have before you apply your facial oil and follow through with your routine. It varies by your skin which type of exfoliator you'd prefer, chemical or physical – more on exfoliators on our How To Exfoliate Your Face blog. You can add in a face scrub like our THE POWER BREAKFAST that's creamy in texture with added oats and fruit AHAs that nibble away at dead skin cells. We'd recommend adding some water to the scrub and using circular motions around the skin to stimulate and improve circulation.
Another great way to start your at home facial massage is with a chemical exfoliator like MOST REVEALING. The Glowing Skin Oxygen Peel harnesses the power of AHAs glycolic, malic and lactic acids lift away those dead skin cells and help to re-texturise and correct uneven skin tone. Alongside soothing botanical extracts of apple, kiwi and chamomile and Mediterranean oils, skin is left smooth, glowing and prepped for the next step in your facial massage routine.