We call our eyes 'the windows to our soul' and that they can tell a thousand stories with one look, so no wonder we want to look after our eyes and help them look the best they can! Dark circles can be caused by several factors and is a common skin concern that many people experience throughout their lifetime, so let's get into tips for tired eyes and the best eye cream for dark circles.
What causes dark circles under eyes?
People often think dark circles are caused by tiredness and lack of sleep, which is one lifestyle factor that can cause them, however it can simply be hyper-pigmentation that's passed down through your family causing the dark circles. Alongside other factors like ageing that can reduce skin's elasticity, resulting in eyes beginning to sag and develop dark circles and allergies that can aggravate the area around the eyes.
We mentioned lifestyle factors that could be a cause of dark circles and you can add high salt intake and sun exposure to those along with lack of sleep that can all cause dark circles and puffy eyes to worsen. Whilst some of these causes of dark circles can be improved through some simple lifestyle changes, there are a few tips, techniques and TEMPLESPA products to help you along the way too.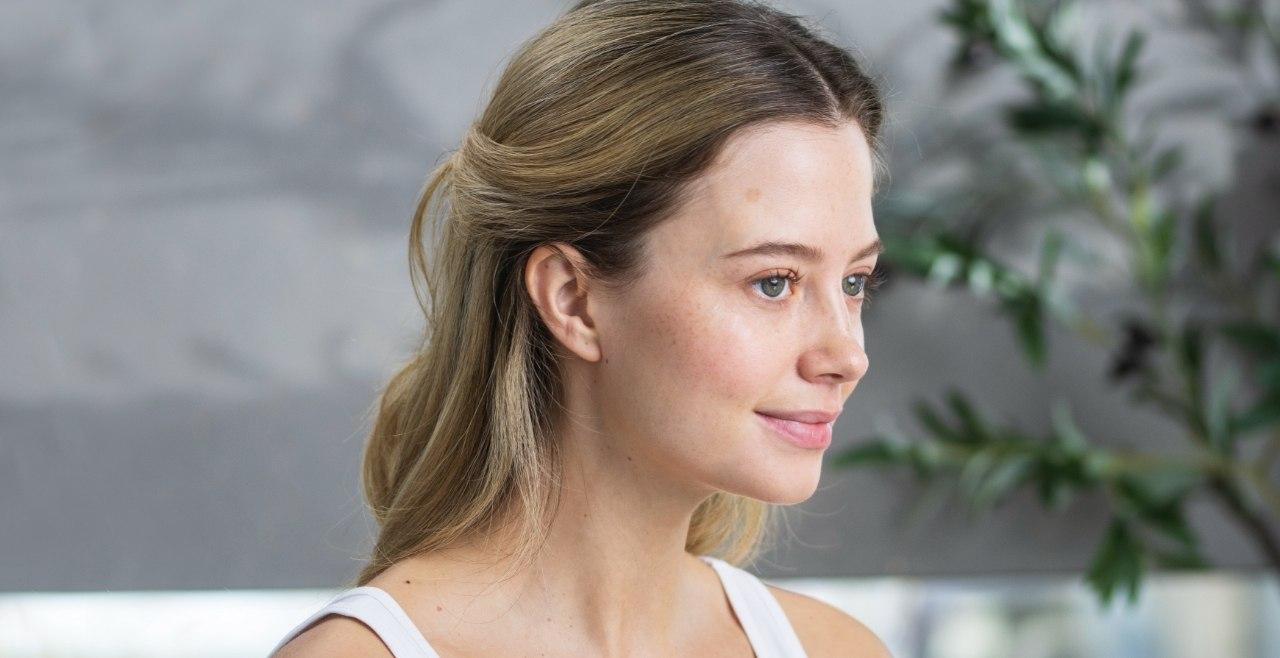 How can I tackle dark circles?
IMPROVING YOUR SLEEP
As lack of sleep is a lifestyle factor that can contribute towards dark circles and bags under eyes, aiding in a deeper and more restful sleep can have a great impact on them. We have a blog post on How To Improve Your Sleep which you can bookmark for ideas, but trying a sleep mist like QUIETUDE and following a calming evening ritual to help you wind down are good places to start. Bye bye tired eyes!
REDUCING ALCOHOL INTAKE AND STAYING HYDRATED
The skin around our eyes is naturally the thinnest than any other area of our face and can become super dehydrated without proper care. One way to tackle dryness across your skin as a whole is by upping your water intake and reducing alcohol. Consumption of high alcohol levels can deprive skin of essential moisture that supports your skin to keep it supple, radiant and youthful.
PROTECTING YOUR SKIN FROM SUN EXPOSURE
We could talk about the many benefits of SPF (go look at our Why You Need A SPF Moisturiser blog for all the details but protecting your skin from the effects of the sun is effective in defending against harmful UV rays that can result in ageing. Add an SPF moisturiser to your daily skincare routine, LIFE DEFENCE is a brilliant option, and try investing in a pair of sunglasses that cover around the eyes too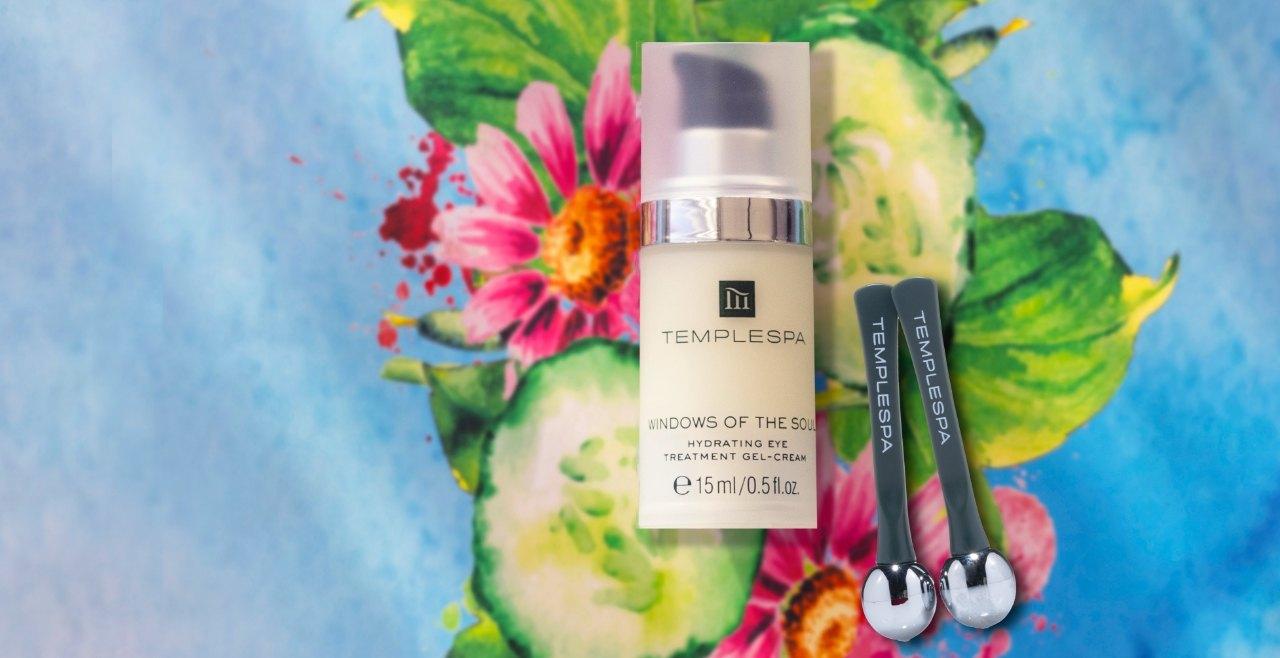 What are the best products for dark circles?
It wouldn't be a TEMPLESPA blog without a few product recommendations to try!
EYE CREAM
This is a given but dark circles and bags under eyes can greatly be helped by an eye cream and regularly applying one in your skincare routine. The best eye cream for dark circles at TEMPLESPA, well actually we have two! Starting with WINDOWS OF THE SOUL, this eye cream for dark circles is super hydrating and cooling so helping with puffy eyes as well. Helping with anti-ageing and brightening, EYE TRUFFLE is our best eye cream for wrinkles. Using hard-working science-backed ingredients, along with our signature black truffles, sapphires and champagne ingredients to help visibly firm and brighten the eye area.
EYE MASK AND COOLING TREATMENTS
Tired, puffy eyes and dark circles will love a cooling eye mask like our EYE SURVIVE Multiple Effect Serum-Complex Treatment Eye Mask. These cooling patches are soaked in our I-FIRM complex, firming and seriously hydrating the under-eye area. Add in our EYE THERAPIST Eye Massagersto gently massage in the mask, but also soothing enough to massage in your eye cream. Our top tip for puffy eyes in the morning is to leave EYE THERAPIST in the fridge over night then roll them across and underneath for brighter eyes that appear lifted.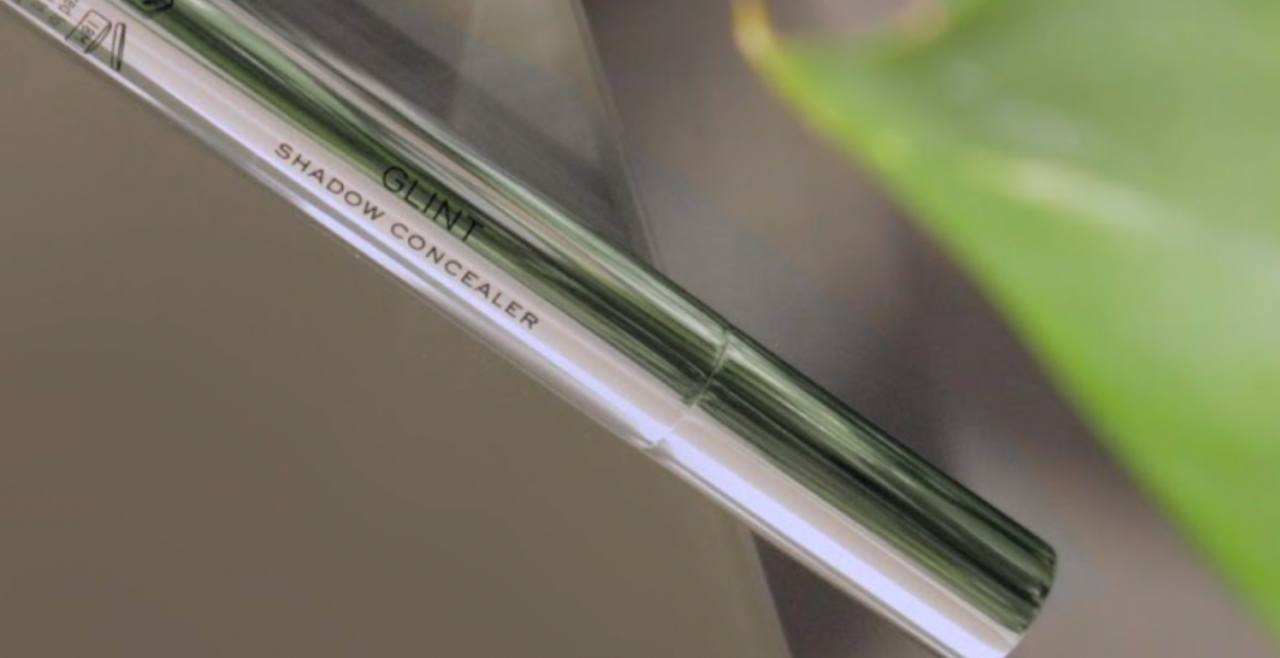 CONCEALER
Sometimes dark circles can just need a touch of concealer to cover up and help brighten tired eyes! We turn to GLINT Shadow Concealer, our lightweight multi-tasking formula that cleverly disguises dark circles, blends easily and provides a great lift for early mornings.
EYE MAKEUP REMOVER
We mentioned the area around our eyes is one of the thinnest and by avoiding unnecessary eye rubbing, we can help improve dark circles under eyes. Opt for a gentle eye makeup remover like EASY ON THE EYE that's soothing and effective in removing stubborn mascara and concealer. Simply apply to a cotton pad, carefully press onto your eye then sweep away.