Welcome to Awesome August! This is the month of the great outdoors. I don't know about you, but I don't waste any opportunity from sunrise to sunset to do life outside. This means the day gets longer for me because I don't want to miss any opportunity to grab the light.
Mark was a paperboy, so he has got up early all his life. I, however, am not a natural early riser. However, when it was pointed out to me that if I were to get up just one hour earlier each day, I'd almost gain an extra working day a week, I made a major change! So now, I've re-trained myself to wake up early, but because I don't naturally leap out of bed with full energy and also can't stand to rush, I've made some tweaks to my routine and thought they might be helpful to share.
1. Prepare the night before
If you want your morning to go well, it helps to get sorted the night before. There's nothing worse than a morning flap trying to pick out which clothes you're going to wear or having to rush to get the kids sports kits sorted, so I do take just ten minutes to think ahead so I don't frazzle. Of course a good wake-up routine is also dependent on a good night's sleep the previous evening. Particularly with this beautiful heat, this involves a tepid DRIFT AWAY bath whilst I listen to Moments of Peace to wind me down, followed by a slather of my beloved REPOSE so my soul and skin enters a state of relaxation as I deeply breathe in the relaxing aromatherapy blend. The bedroom has to be cool and pitch black and then once in bed I follow a body scan ritual which is to still myself from my feet all the way up the body ending with the head to 'send it to sleep'. Works magic and was taught to me by a dentist I worked for who would use this technique to relax nervous patients. I set my alarm and intentionally smile and give gratitude for the fact I will wake up, it will be a new day and I will be rested. I commuted to London for a few years and my alarm clock was my enemy, I've now made peace with it!
2. Don't rush it
There's nothing worse than setting your alarm and only allowing a few minutes to get ready. You've set yourself up for stress if you do this. Mine goes off 15 minutes before I have to get out of bed so I can sip my hot lemon water (which I've prepared on a tray the previous night), do my prayer and meditation, then I'm calm and good to go. My dear 85 year old friend Emilie stands against a wall when she gets out of bed and she puts her hands above her head, then bends down and "whooshes" several times to nimble up and let the night leave her and the positiveness of a new day greet her. I love that and she's as lithe as anything so it's working.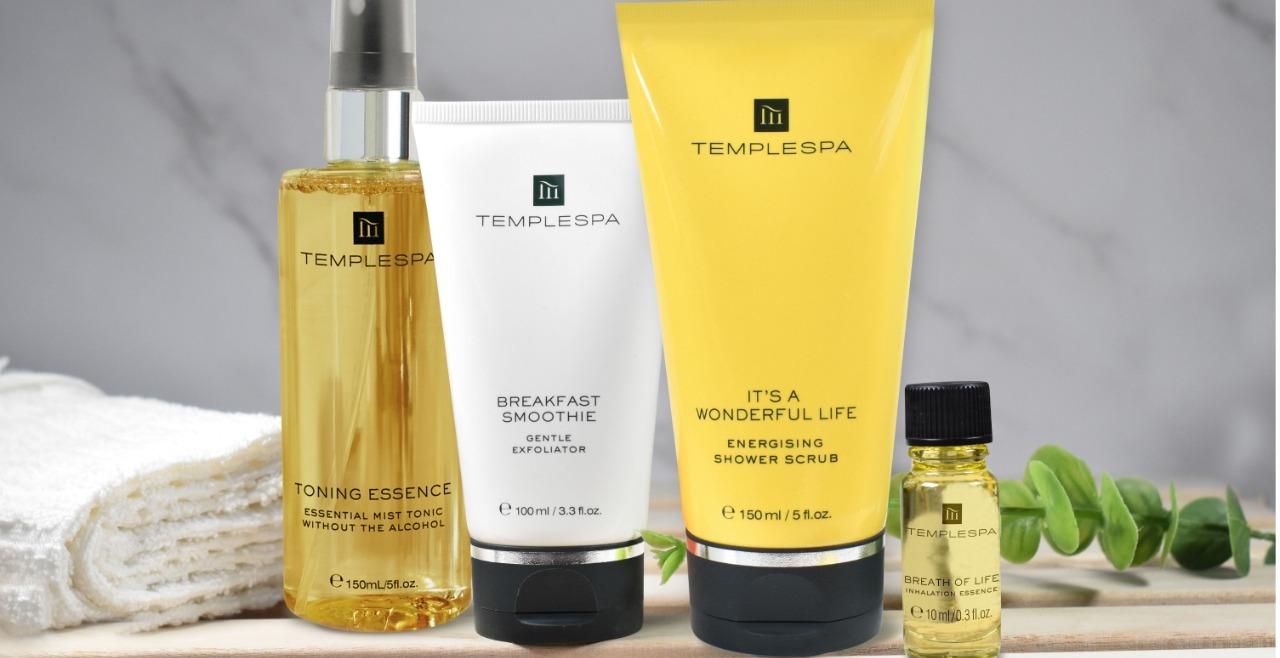 3. A morning spa
One of our TEMPLESPA mantras is "spa wherever you are" and for many of us starting our day, that's in the shower. To help fight off any fatigue and help breathing and induce a sense of energy, pop a couple of drops of BREATH OF LIFE onto the bottom of the shower and the steam will vaporise the aromatic effect and pep you up (a bit like eucalyptus in a steam room), take a few deep breaths and then to bring that zing to the body and soul, a good shower gel scrub like IT'S A WONDERFUL LIFE, full of citrus goodness and gentle exfoliating pieces, gives the body a total cleansing refresh. For the face, pop on some BREAKFAST SMOOTHIE, which is our gorgeous gentle cream facial scrub, it'll make your skin feel soft, smooth and awake. To keep your cool in the morning and throughout the day, a spritz of our iconic TONING ESSENCE will sort you out, mine is with me all the time.
Summer Salad Trifle Recipe
I shared some of my salad dressings last month and for August I'm introducing my Salad Trifle! Yes, you read it correctly. I came up with this when I wanted to prepare as much as I could for a family gathering, but salads generally need to be made last minute and this is a fantastic overnight salad and it looks glorious in a glass bowl with lots of layers. Maybe you could give it a try over the bank holiday weekend, I've created a video to show you how easy it is to prepare and so delicious to enjoy. You'll also find the full recipe to download below.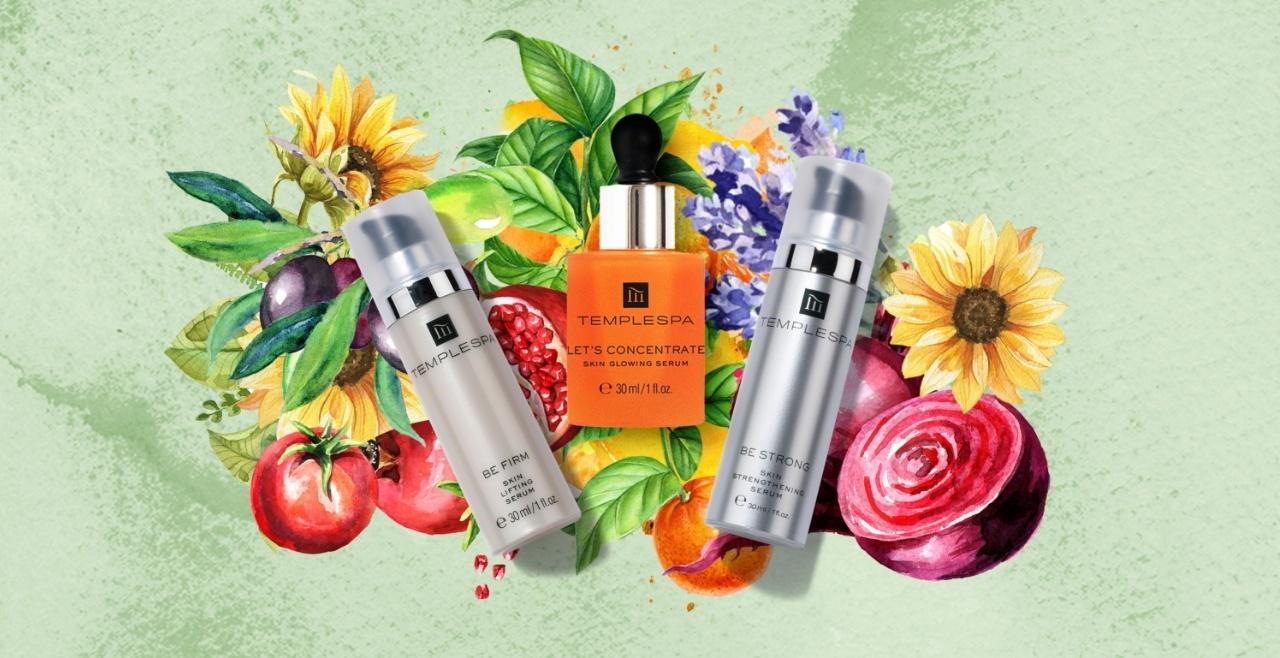 Finally, as you know each month we feature a brand new offer and this month we're spotlighting our clever serums, it's 15% off one or a brilliant 40% off two, which is also available in collections! Serums are treating your skin of the future, you've got to be consistent and in it for the long game and our brilliant science-led formulas will reward you. Make your choice between our BE FIRM Skin Lifting Serum, BE STRONG Skin Strengthening Serum and if you haven't yet tried it, LET'S CONCENTRATE Skin Glowing Serum, create a combination of them or double up on your favourite!
Have a wonderful summery August!
Love Liz x