Welcome to the beautiful month of February. The mornings and evenings are getting lighter, the birds are chirping, and snowdrops are poking their little heads through. Spring is on the way and of course February is the month of LOVE.
I think we're all looking for ways to have cost effective moments of joy and I thought I'd share some of my personal favourites. I am a wild romantic at heart, but I also like to think of February and the month of love not being restricted to mere romantic relations, but to people you do life with.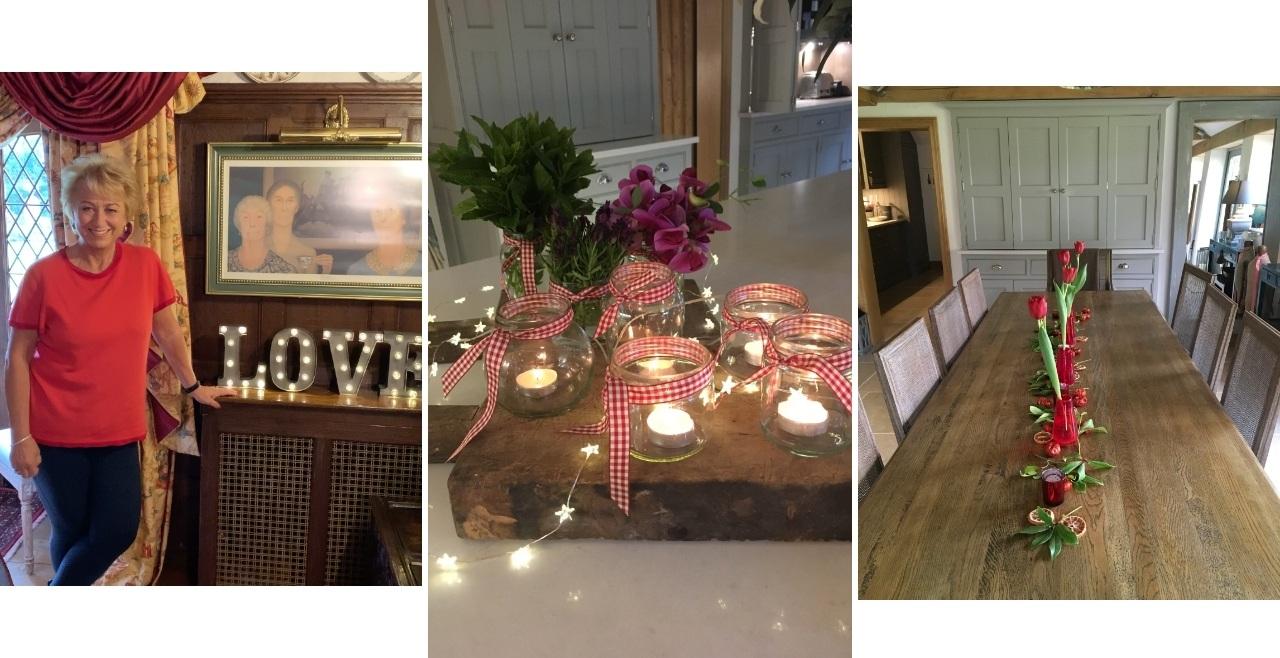 Love your Ambiance – Gather everything red you have including vases, tulips, petals, fairy lights, pop tea lights in jam jars with red ribbon and place all around your home, they are simple inexpensive things that make us smile. Buying a few metres of red gingham ribbon will cost very little but give a shabby chic look to ornaments.
Love your Atmosphere – Create some playlists with all your favourite love songs or find a good station that has the word "romance" in the search term and let this be the theme in your home for February (or until someone shouts "enough"!!!).
Love your Friends – why not use February to reach out to all the people in your life who you haven't managed to see or talk to. You'd be amazed how encouraged folk are when they receive a surprise card, text, email or call…'just because'.
Love a Walk – in whatever way you love to get outside, there's nothing like a good walk to gain some energy, perspective, and fresh air. If you're in the woods take secateurs to forage some catkins or greenery, if you can meet a friend walk and talk and if it's with your partner hold hands and reminisce or make future plans; it gets the attention off your present onto past and future dreams, always cathartic.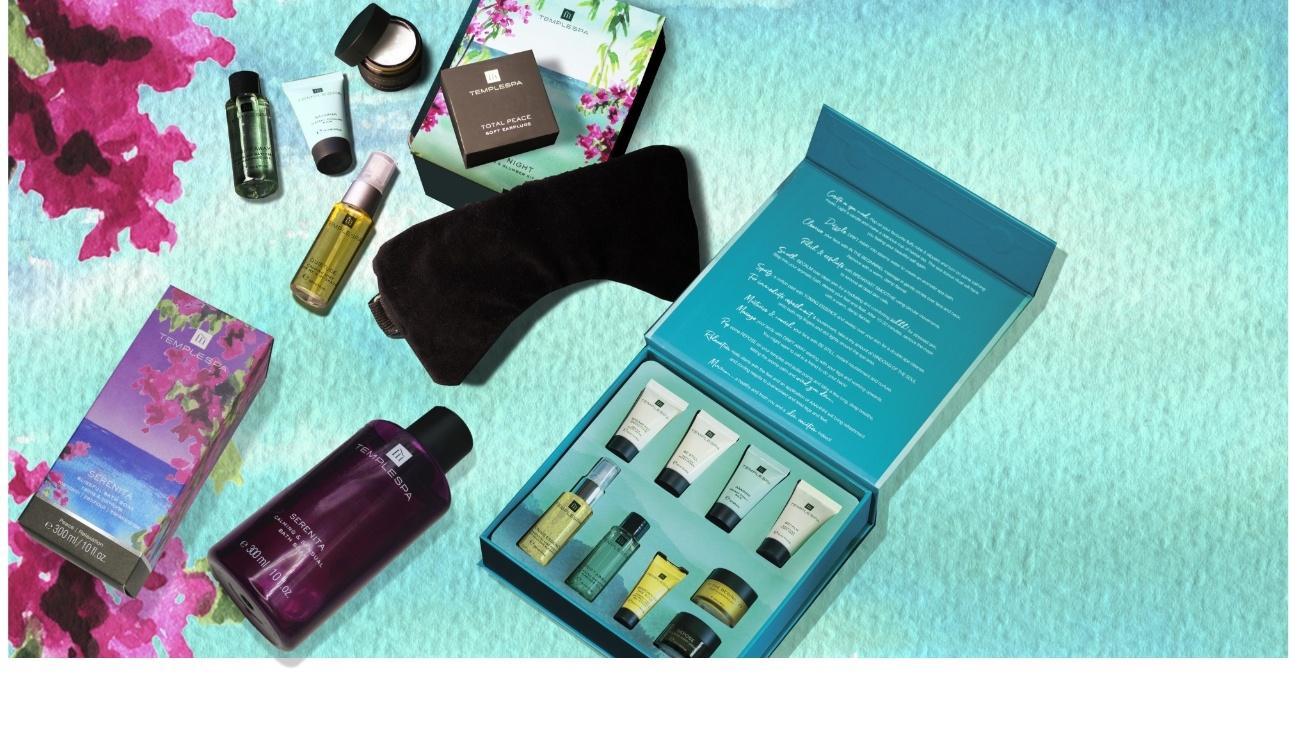 Love your Night In – As a 'spa wherever you are' company, we have the perfect accompaniments to a night in with your loved one or to enjoy solo. A new limited edition for this month is SERENITA Calming & Sensual Bath Soak, creating the best aromatic bubble bath to relax and sink into. Or try our limited edition designs of SPA RETREAT The Skin Vacation and SILENT NIGHT The Slumber Kit, each with our skin, body and soul heroes with Mediterranean heart and ingredients.
Love Bites – you could create a list of 28 things you'd do for your partner that they would appreciate. This could range from a back massage, running an aromatic bath, cooking their favourite food treats, washing the car, creating a playlist, creating a cocktail, movie night in, breakfast in bed, home baked cookies and so on. Write each one up on a little piece of paper, pop them in a jar and let them pick one each day. This works great for the kids too.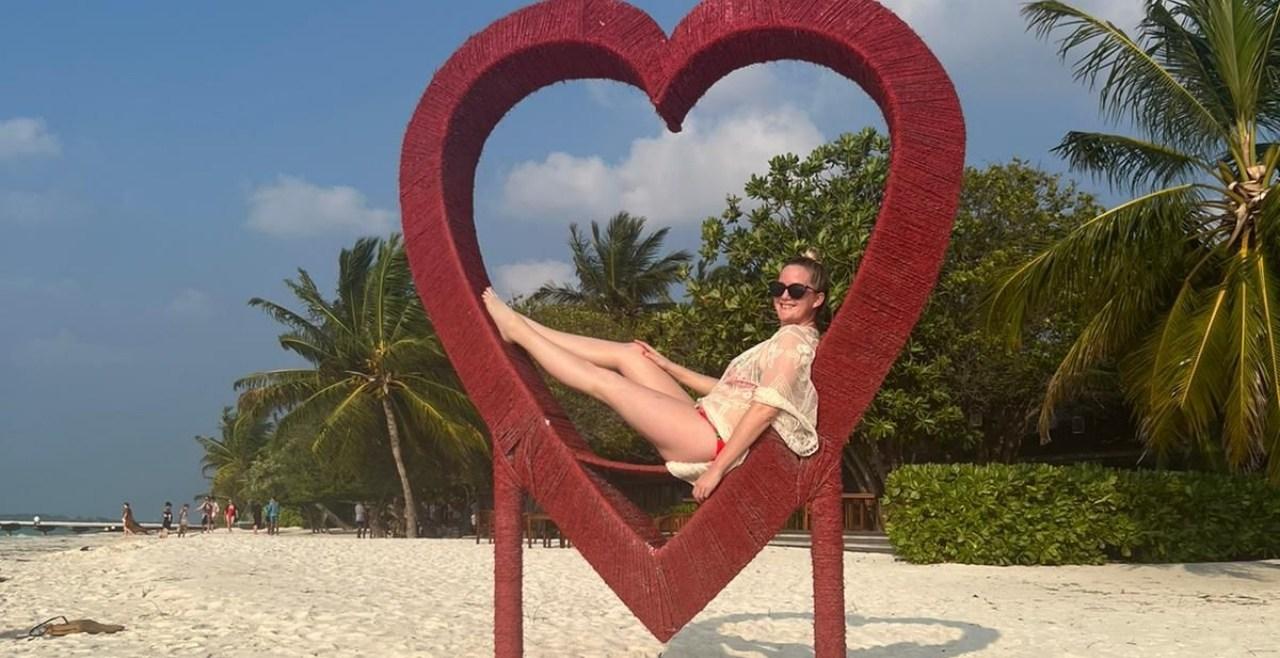 Love what you Do - we have a business mantra which is LIVE, BREATHE, LOVE WHAT WE DO and we seriously do. But we also know not everyone loves their work and if that's you, or someone you know, we have something interesting to share. Would you like the idea of working from home, having your own business, being your own boss, creating an income that can supplement your regular job or enjoy a hobby, part time, full time or even lucrative full-on career?
Well, it might just be that your life could be a lot brighter within TEMPLESPA and our SPA TO GO community and if you'd like to find out more, we have loads of ways for you to explore, we'd love to connect with you. Have a browse of our helpful guide here and get in touch if this sounds like something you'd be interested in.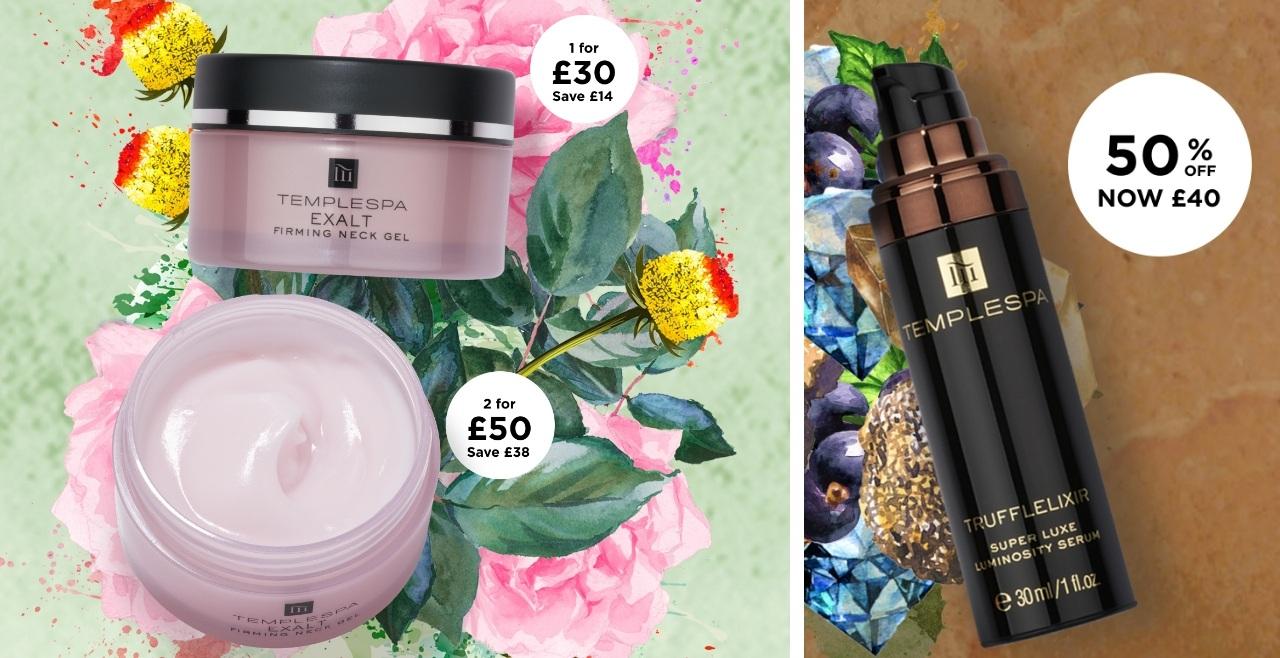 Finally, this month, I am thrilled with a couple of my personal favourites that we have a fabulous offer on, and something that's not to be missed! First, we have our EXALT Neck Firming Gel which has a delicious bouncy texture that glides onto the neck and decolletage. Clever ingredients like electric daisy help lock in moisture and firm and tone the neck area for a youthful appearance, save £14 when you buy one or £38 when you double up with two.
Then our recently voted Best retinol serum by The Independent, TRUFFLELIXIR Super Luxe Luminosity Serum is on offer, save 50% or £40! A fusion of science-led ingredients with Mediterranean botanicals has created this serum to lift, firm, hydrate and help reduce the appearance of fine lines and wrinkles.
So I hope this has given you some inspiration and I send love and warmth to you this month
Liz xx