Liz's Diary June 2022: Your Best You
Welcome to beautiful June. It's Mark's and my birthday month, in fact they are only one day apart which gives us a legitimate 48-hour double celebration! So, this year we're taking a few days to enjoy London, joining in the Jubilee festivities. Speaking of which, do catch our lovely documentary where we were filmed as a British brand that features on the Royal Family YouTube Channel. I've also included my special Coronation sauce recipe and video this month and hope it can feature in your long weekend fun.
A big brand moment for us this month, and frankly one that everyone is talking about right now, is the menopause. It's a hot topic and one that has been on our radar to bring into the TEMPLESPA world for some time. So here we are.
As you will know, TEMPLESPA is a lifestyle brand, and we create exceptional products and experiences for wherever you find yourself 'in life'. As an inclusive brand we want to appeal to guys, girls, younger, older and all those in the middle and it's in this in-betweeny bit that some of us girls experience various stages of the menopause.
We love listening to our brand fans and customers, and in doing so, we identified that there's actually quite a large number in the mid-life demographic, with the many associated symptoms that affect us differently during this time. From this we realised we could devise a whole host of resources, leveraging on our award-winning products and aromatherapy blends borrowed from the Mediterranean to celebrate Your Best You.
We gathered a prestigious panel of experts across health, fitness, nutrition, and skincare to create a dedicated space to support those going through the menopause and peri menopausal phase, or simply those interested in finding out a little more about this season in life. Each of our experts has shared their wisdom, tips and techniques which you can apply at any point in your day or night. Keep an eye out for our new Menopause resource page coming super soon!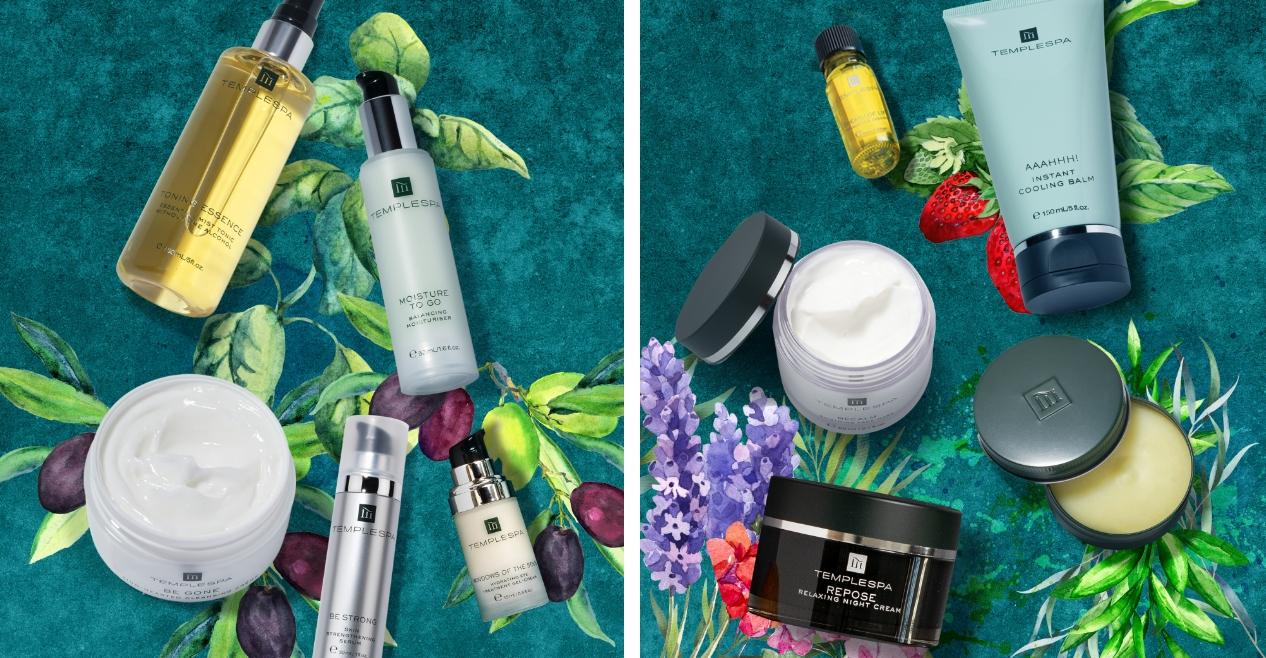 After going through the menopause, myself, I do have a few tricks up my sleeve to tackle some of the more common symptoms such as hot flushes, brain freeze, insomnia and changing skin along with a helping hand from our products….
A great product to pop in your bag or by the side of your bed for those sudden hot sweats and the clammy feel that often goes with them is TONING ESSENCE. A spritz of this on your face will bring instant refreshment and cooling and with the beautiful Mediterranean fragrance of tomato, basil, melon, ginger, and mandarin, you will be smiling in no time. I keep some in the fridge to keep it icy cold, beautiful.
Another favourite is AAAHHH! Recently reformulated to include some amazing new fermented ingredients such as magnesium, zinc and iron, it is an instant cooling gel and can be applied anywhere you have aches and pains, feel a bit stressed or have again, a sudden hot flush. It absorbs immediately but not before it brings some chill and refreshment to where you apply it. I found hot sweats started on my chest, so I'd pop a little on and in seconds it has sorted me.
BREATH OF LIFE is first aid in a bottle. Formulated with essence of eucalyptus, tea tree, and menthol, it can be breathed straight from the bottle, dropped onto a tissue to inhale or a couple of drops suspended in a bowl of boiling water as a vapour. Either way, it helps you to slow down your breathing, clears your nasal passages and assists you when you have brain freeze, feel a little overwhelmed or forgetful. For me, it's a rescue remedy, my go-to to alleviate stress.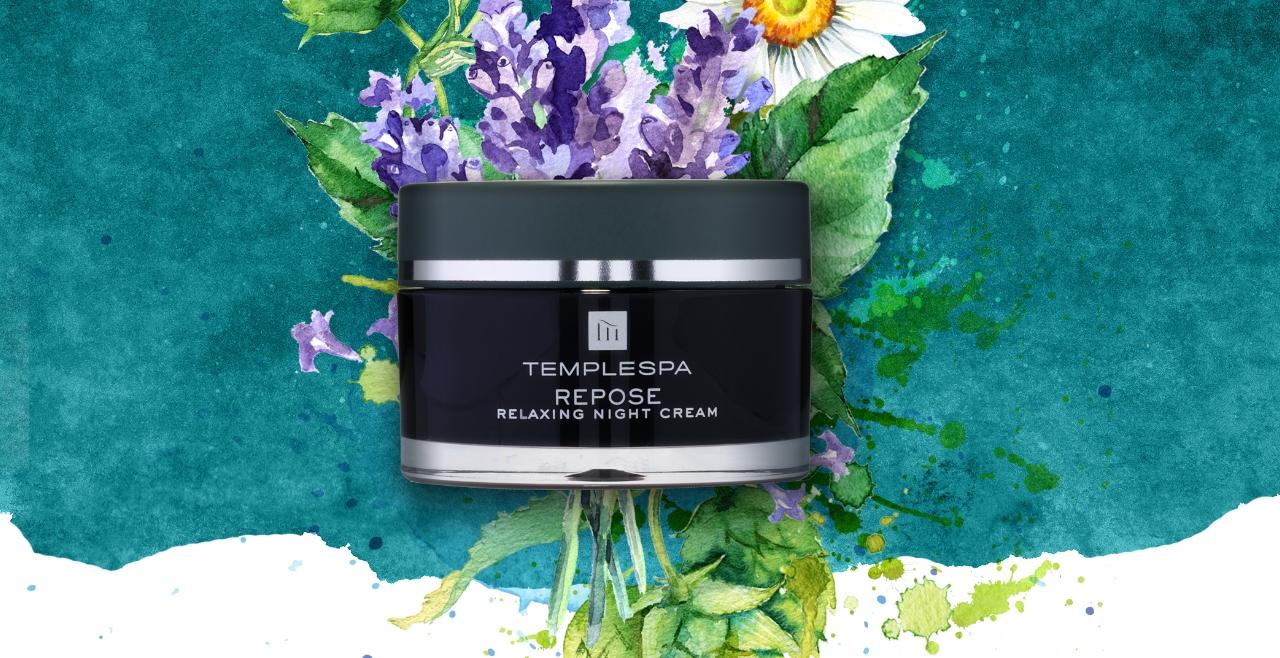 REPOSE is your good night's sleep in a jar. Keep it on your bedside table and after cleansing, apply it to your face and chest and as you do, the 10 relaxing essential oils will soothe your soul and the vitamin rich silky formula will sink into your skin helping you to feel calm and in a rested state for your sleep. When you and your skin want to take a rest, this product will do its work to find your place of quiet repose and help to take the tiredness out of your face.
BECALM is a wonderfully soothing mask that can be left in the fridge so that when you apply it, it cools, smooths and calms stressed skin. If you've been overdoing it, or struggling with sleep and energy levels, this is a "hug in a jar" to relieve unhappy skin. After just 20 minutes, it leaves the skin luscious and glowing, I apply mine when I take a bath and let the steam accelerate the effect while I switch off and have some 'me time'. Bliss.
Simply put, these resources and products are at your fingertips to help you become the best version of you, whatever time of life you're in, in other words Your Best You.
Have a brilliant June.
Lots of love
Liz x