Don't you just love this time of year? Early this morning I was walking along the beach as the sun rose and the sky and the air seemed to have its own special aura and feeling and the golden hue that comes from the changing foliage is just spectacular.
We don't actually recognise Halloween, a rather strange and frightening concept I feel! We do however adore "Autumn-fest" and any opportunity to celebrate the wonderful pumpkin! In our household this trusty vegetable not only decorates our front doorstep, but is the basis of hearty warming soups, yummy risottos, spicy muffins; roasted, it makes a delicious salad base and of course the celebrated pumpkin pie which we devour at the end of November is a thanksgiving treat with our American friends. Yes, I am a foodie!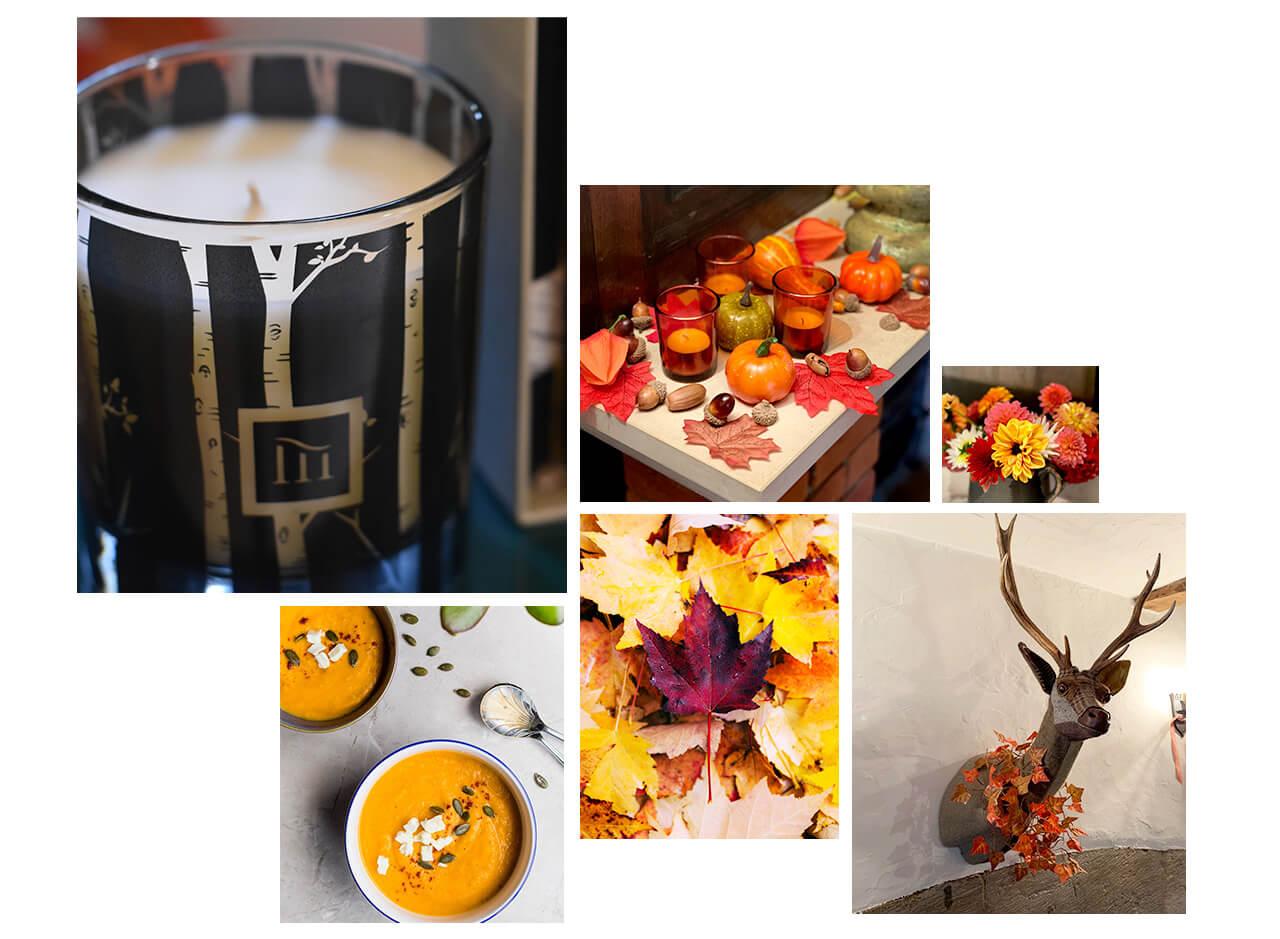 Our house and garden are always decorated with silk maple leaves, glazed gourds, trailing ivy, fairy lights, bowls of acorns and out come the amber votives for tea lights and any orange flowers I can lay my hands on. The TEMPLESPA new WARM GLOW candle and WARM WELCOME aromatic diffuser have given our home a lovely autumnal scent, laced with Seville oranges, spicy woods and cinnamon the fragrance is delicious.
The gorgeous red, orange and yellow tones of this beloved season reminds me of our TRUFFLESQUE Hydrating Radiance Mask. Our results-packed mask delivers amazing results to lift, plump and add a beautiful glow to skin, not to mention the stunning gold colour. It took my breath away when I first saw it! I use it as the perfect pick-me-up for complete skin rejuvenation and essential for a self-care pamper.
If you can't meet family and friends inside the house, bring the inside out! Get the firepit glowing, throw a few blankets on the chairs, light some outdoor candles, spin some great tunes for atmosphere and invite a few peeps to pop on their cosy outerwear and join you in the garden. Fondues, burgers, pizza, jacket potatoes all taste so much more fun on the patio and you can always greet everyone with a mug of homemade soup, hot chocolate, mulled wine or spiced apple juice to warm them up. A few little sparklers at this time of year is great excitement for the little ones too.
When the clocks change, it signals to me it's only a couple of months to Christmas, so better get my skates on to do a few things in advance to avoid the last-minute panic. Because none of us this year really know for sure where we will be, who we'll be with or what our traditions will look like, if you're like me, you'll at least want to count on a few "certains" and get ahead with what we CAN do!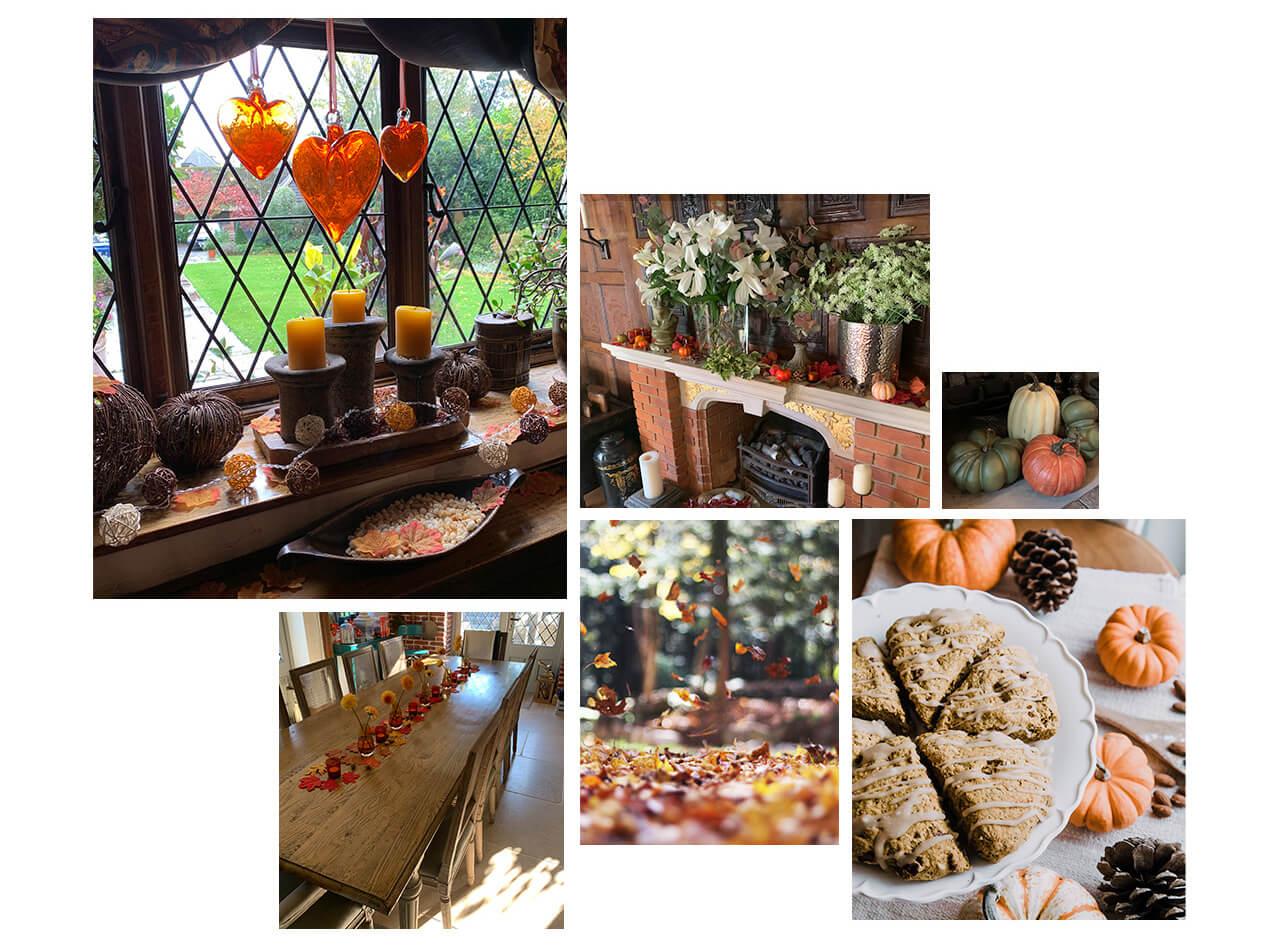 We'd love to help you with your gift planning and of course we can take care of the shipping, gift messaging and all you need to ensure your gift arrives full of love and with lovely touches such as chocolates and other treats.
If you'd like to give a gift to someone, our Seasonal Gifts work for all budgets and tastes and if you can't decide, try our Gift Finder – there's plenty to choose from!
Giving back is at the heart of our business and across the last ten years we've given over £1 million to great charitable causes, so when you make a purchase with us you can be assured your purchase goes further to help others too. I so want to thank you if you purchased a REPOSE during October, this has enabled us to gift over £100,000 to the charity Mind as they seek to come alongside those who are suffering from mental health issues. An additional action on my seasonal "to do" list will be to be especially mindful of friends and neighbours who are doing life alone and to ensure I reach out with a call, a letter, a doorstep treat, a homemade cake or anything to let them know they matter.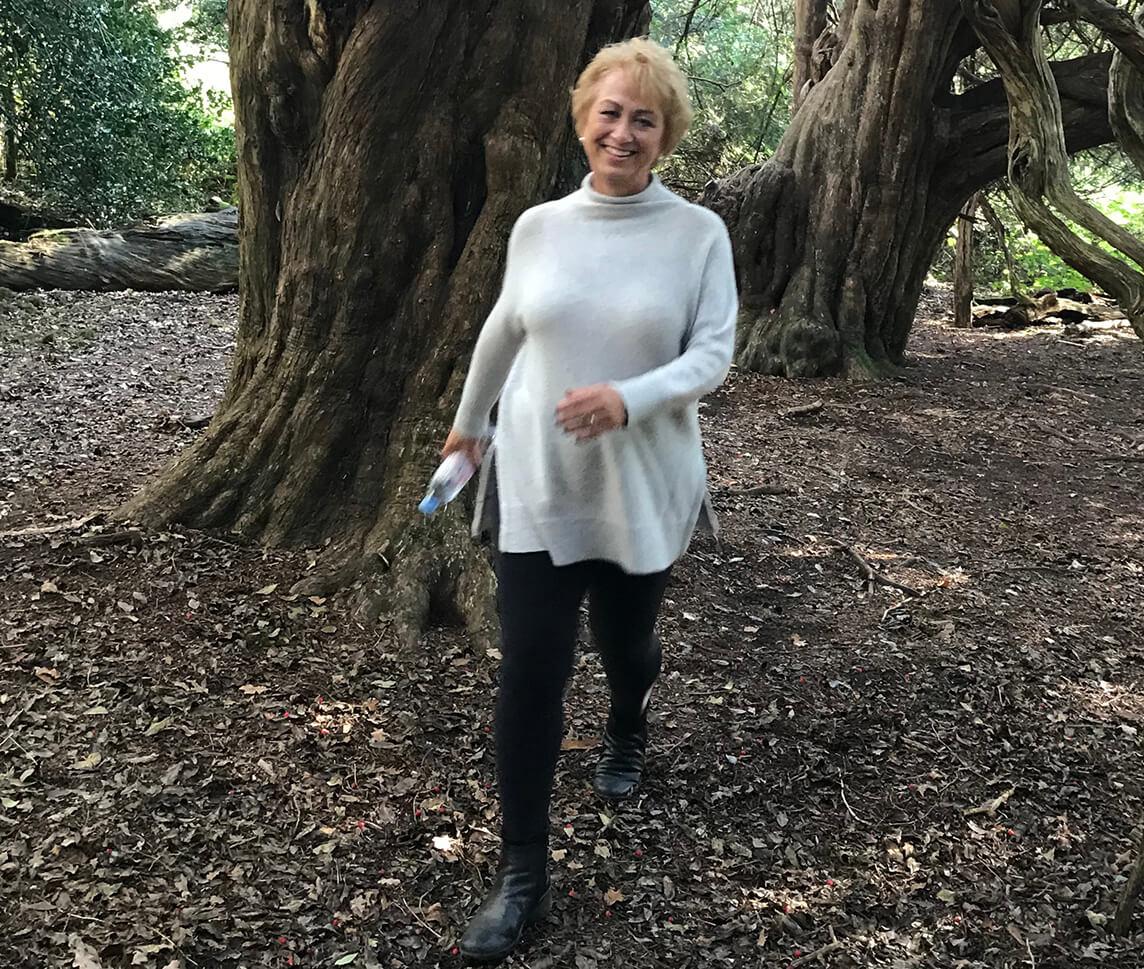 If social parties are not so likely, reach out and put on a virtual quiz or drinks and nibbles, or cocktail making party. If you'd really love to give your friends a pampering treat, how about hosting a TEMPLESPA virtual class, pamper session, pop up spa, online shopping boutique, beat the season skin clinic or Season gift event? We have a host of different themes and ideas and one of our fabulous Lifestyle Consultants will help you to organise a lovely event in the comfort of your own home. You can bring together friends from all over the country and you will love it. For more information, discover how you can find us in your home.
So, I wish you a wonderful November. If you can get out, why not visit an arboretum, forest, lakeside wood or a place with a view? This is me this past weekend visiting the great trees in the South Downs, such history, wisdom and beauty and makes you look up and out, always cathartic.
With love, Liz xx