We love to give you inspiration for your next spa break, whenever we can get back to enjoying those relaxing days with an extra special TEMPLESPA treatment. This month we spoke to the team at The Grand in York – so bookmark this page if you're local and looking for a treat to look forward to!
A luxury 5 star hotel and spa in the heart of the beautiful York, a perfect location for a day or weekend trip away. It is a tranquil and secluded escape from the city and their skilled therapists offer a variety of treatments and packages to help you relax and unwind…
We caught up with Christina Shales, Spa Manager and Sara Taylor, Spa Therapist from The Grand York to ask them what we can expect from a trip…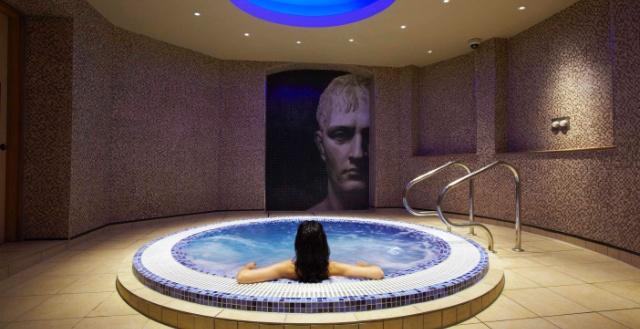 What is the first thing a customer should feel/see/smell when they arrive at your spa?
The first thing a customer should feel is welcomed and see a smile from the reception team/therapist. We ensure a fantastic display of TEMPLESPA product, high standards of hygiene, attentive staff and a well equipped reception, glowing with ambience. The aromas from the treatment rooms drift throughout the spa drawing the customers in. We also frequently use SPIRITUDE and QUIETUDE Aromatherapy Sprays throughout the spa area and display the KEEP THE PEACE Relaxing Aromatic Room Diffuser in the reception area. A lot of customers asked what the smell is within our spa and if they can purchase it to take the spa experience home.
What is the one thing that you want your customer to remember about your spa?
The WOW factor delivered from the moment they have arrived until departure. The 5 star treatment and after care received.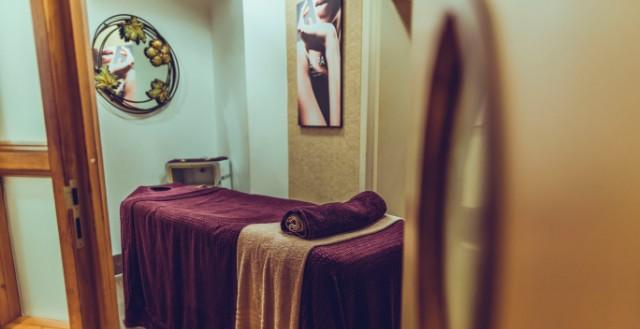 Which is your best-selling treatment and why?
A classic combination treatment of the Drift Away Back and Shoulder Massage followed by The Power Breakfast Facial. At The Spa At The Grand, customers primarily wish to relax and often initially request Drift Away, however, customers who express unique skin concerns on completion of their consultation card, are given the option to upgrade their treatment to a classic combination.
What is the typical customer experience at your spa?
The customer journey begins when the customer arrives at reception receiving expert advice and care. Upon arrival they will be greeted with a smile, made welcome and taken on a tour of the facilities. On completion of their consultation card the therapist will help to prescribe the correct treatment for their specific needs and concerns as well as offer advice for any skin care concerns they may have and how to treat them at home.
What is your USP or biggest selling point as a spa?
The whole experience and the sheer beauty and history of the building itself. We ensure that through the consultation we know exactly how that person wants to feel when they leave whether that is relaxed, revitalised or restored and we always deliver!!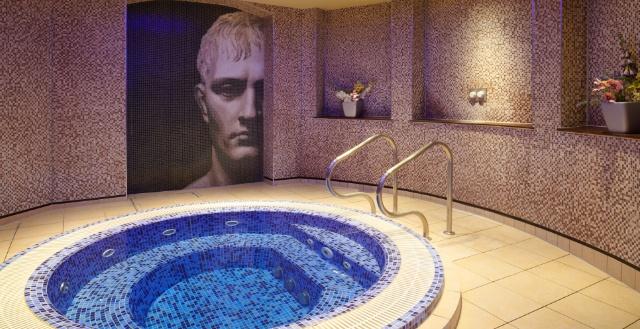 Which is your personal favourite Temple Spa product/treatment and why?
Christina Shales – Spa Manager
There's too many to choose from but for me two go to products are…MOISTURE MATTE!! I suffer with oily prone skin; the product is described as liquid cashmere lotion which keeps the skin matte all day and it really does! The improvements I have seen since using it is amazing. It also doubles up as a primer which is an added bonus.
QUIETUDE!! A big favourite in my house. This chill out and sleep well mist is amazing, it contains the essential oils lavender, cedarwood and chamomile (to name a few) which really aid relaxation and induce sleep, my fiancé was dubious at first but now tells everyone about it... you really do have the best night's sleep with this on your pillow.
Sara Taylor – Spa Therapist
REPOSE because of the key ingredient - quality lavender essential oil - which induces sleep, lowers stress levels, boosts the immune system and is uplifting. Lavender works via the olfactory nerve on the hippocampus centre of the mind to trigger pleasant memories and the amygdala to sooth emotions. Of course, the classic combination treatment is my favourite...
So if you're local to the York area or planning a special trip (when we can) this year, bookmark The Grand York! Please visit their website and browse their range of treatments available.