We love the summer months, from everything to the obviously beautiful weather to the delicious food and drink we all enjoy during this season. TEMPLESPA was born in the Mediterranean after all, summer is in our heart and soul.
If you're looking for inspiration for your summer body care routine, you've come to the right place. From body exfoliators to the best body moisturisers for the hot spell ahead, you'll feel confident and summer-ready with us.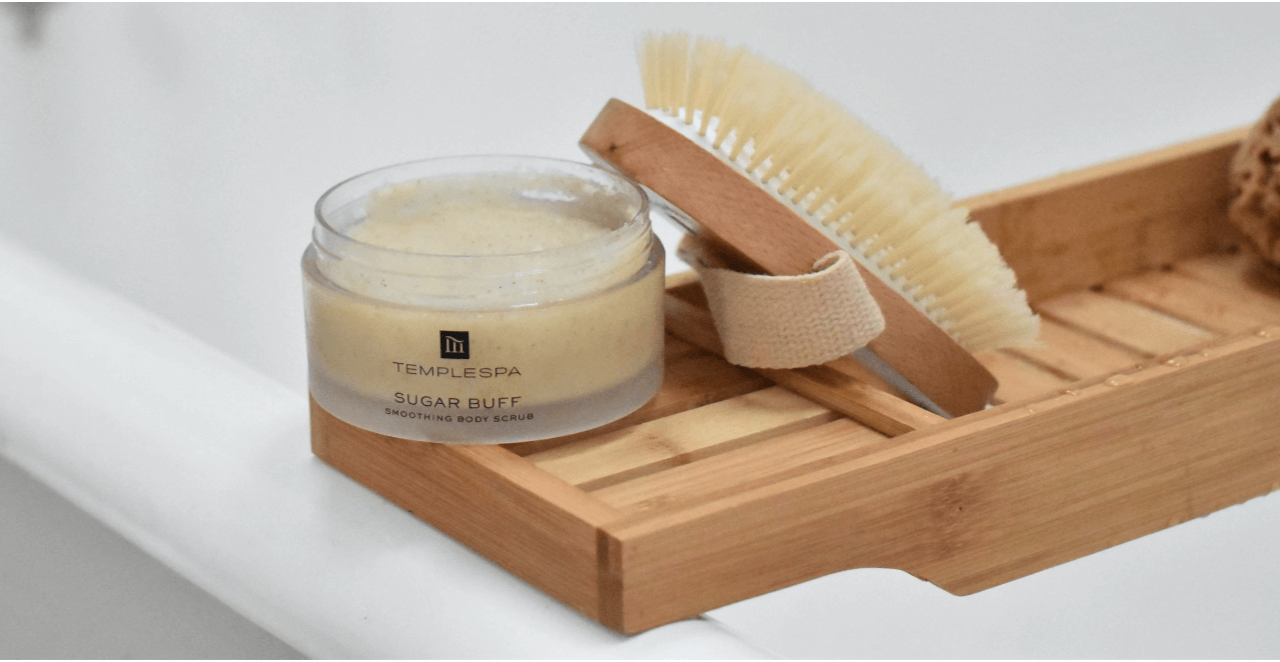 It's All In The Prep
To unlock smooth, supple and even skin tone, we've got to prepare our skin with a body exfoliator. These products will help to lift away dead skin cells, create an even skin texture and support overall firmness and appearance. The best body exfoliators in the TEMPLESPA selection are SUGAR BUFF Smoothing Body Scrub and GIVING IT THE BRUSH OFF Detoxing Dry Body Brush. If you love a deep exfoliation then SUGAR BUFF gives you that instant smooth feeling, while GIVING IT THE BRUSH OFF is a classic option for dry body brushing that exfoliates with bonus health benefits.
After all the buffing and scrubbing, seal in moisture and softness with a body moisturiser. Opt for a thick and luxurious cream like our DUVET Comforting Body Cream, full of nourishing oils to lock-in moisture overnight. For a touch of glow and luxury to your day, we choose BODY TRUFFLE Rejuvenating Body Radiance Crème that has added rose quartz for that illuminating affect.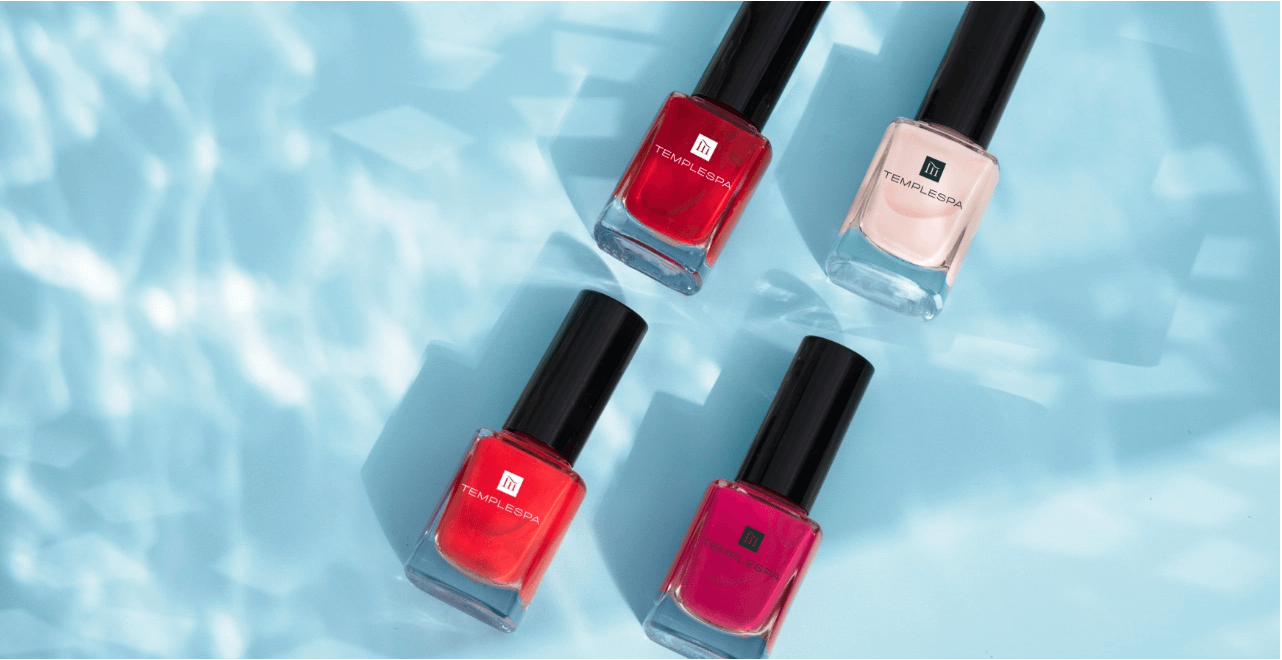 Add Colour
No blog about body care products could be without a touch of colour for our hands and feet! This summer we'll be wearing our WELL POLISHED Nail Treats, a quartet of cocktail-inspired nail polishes with a high shine finish and long-wear colour. You'll be spoilt for choice between these shades….
Fake that post-summer holiday glow the easy and safe way with our LOVELY DAY Bronzing Gel. We liken this to liquid sunshine in a bottle, as the hydrating cream provides an instant golden glow to your skin with a few pumps and a massage. Try applying to your collarbones and cheekbones (or wherever the sun naturally adds colour to your skin) or mix in a few pumps with your moisturiser for a tinted colour.
Protect
SPF is an essential all year round but more so in the summer when we're treated to longer and sunnier days. It's important to keep your SPF topped up throughout the day and ensure you're wearing a high enough factor to keep you skin protected. If you find yourself on the slightly burnt side or your skin is feeling a little irritated, PEACE BE STILL Calming Skin Balm is a favourite option to help settle skin.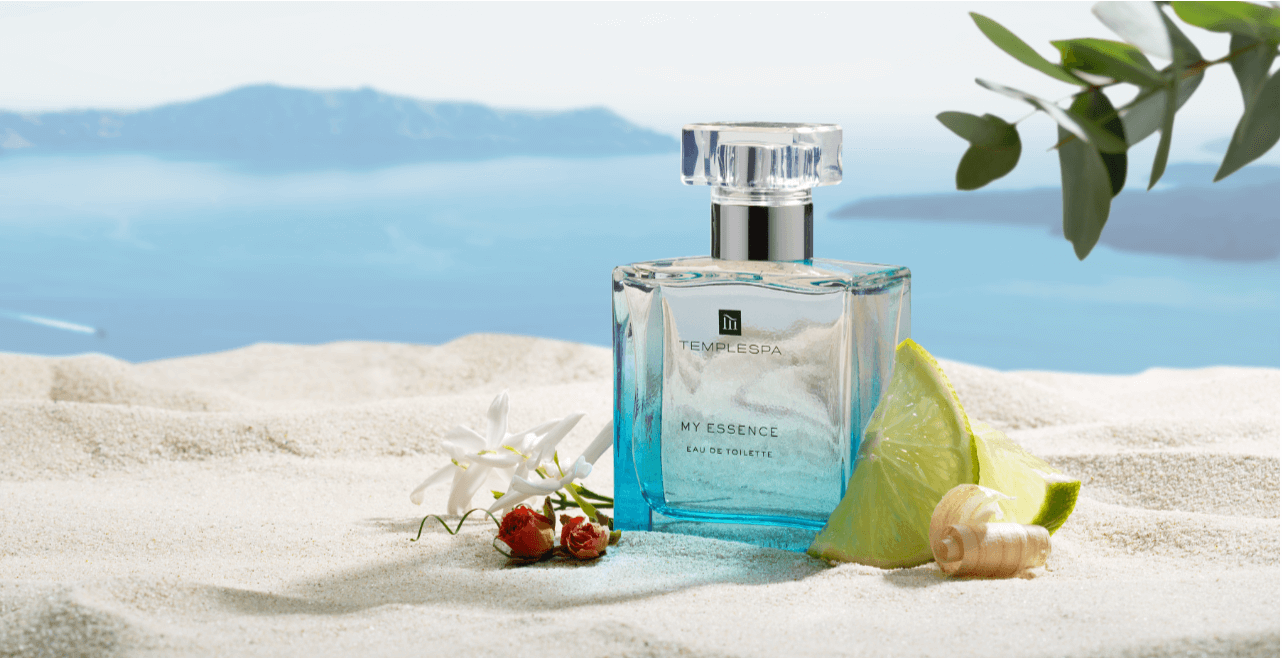 Treat
A summer body care routine isn't without its treats and one of ours is a massage oil. Not only are they super hydrating and repairing for the skin, but they'll leave a beautiful glow and a soft-to-touch feeling. We have three to choose from at TEMPLESPA depending on your mood or purpose; DRIFT AWAY Relaxing Bathing & Massage Oil, SPIRITUDE Energising Bathing & Massage Oil and WORK IT OUT Muscle-Tox Bathing & Massage Oil. Simply pick yours and give yourself a deep and luxurious massage.
The finishing touch to any summer body care routine is a fragrance. When evoking the scent of the Mediterranean, we felt inspired for our MY ESSENCE Eau De Toilette. Featuring zesty top notes and floral heart notes to sit on a base of cedarwood and amber, plus a special complex that adapts to your skin and releases your own fragrance.