We'll share a secret with you, sometimes the best way to end a day is with a gorgeous night cream and a luxurious skincare routine – you can shut the bathroom door for 10 minutes and just treat your skin to a mini facial and prepare yourself before bed.
The purpose of any night skincare routine is to help your skin repair, correct and support itself. At night your skin isn't being loaded with makeup, SPF, dirt and impurities from the day and your skincare has a better chance of being more effective for what you need it to do.
Using a silk pillowcase has widely been known to help your skin overnight as it doesn't absorb your skincare like a cotton pillowcase do and it is much gentler on the skin and suggested to minimise fine lines and wrinkles. Experts have been known to tell which side you sleep on at night just by your skin's appearance!
The basic steps of any night skincare routine is first a double cleanse to remove makeup, oils and impurities embedded in the skin, a toner to refresh and balance the skin's pH, a serum to treat and target specific skin concerns, an eye cream to rehydrate and restore and finally a night cream. Add in a mask, an exfoliator, an oil or any other kind of skin treatment as often as needed too!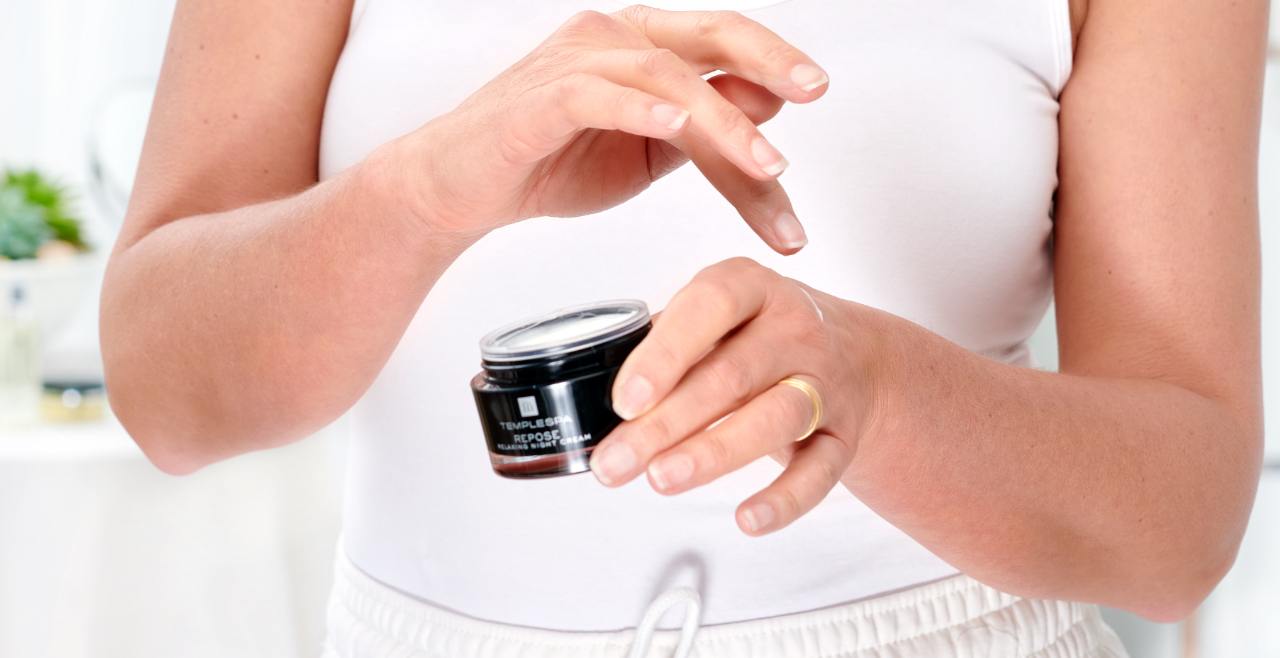 We are often asked by customers what is the best night cream TEMPLESPA has? And we've got it. REPOSE Relaxing Night Cream is a vitamin rich, cashmere-texture and award-winning (hello woman&home Best Calming Night Cream at the Clever Skincare Awards 2021!) night cream. It's the best night cream for glowing skin by morning because it has a beautiful blend of essential oils, multivitamins and jojoba oil that locks in moisture overnight.
Because of our brilliant infusion of lavender, patchouli, frankincense geranium and chamomile essential oils, to name a few, REPOSE Relaxing Night Cream aids in calming stressed skin and soothing complexions. We also love to apply it to our pulse points to aid a busy mind throughout the day! Fusing skincare and relaxation in one.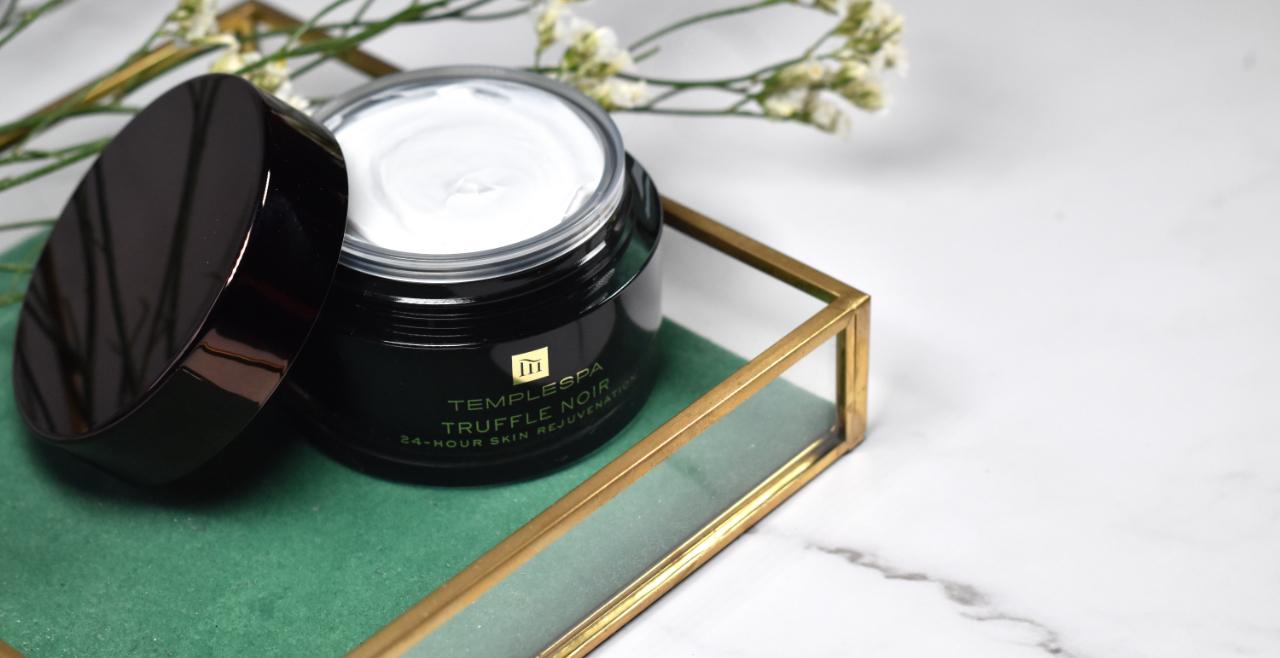 If you're looking for something more luxurious for your night cream, you won't go far wrong with TRUFFLE NOIR 24-Hour Skin Rejuvenation. As the name suggestions this indulgent cream delivers skin benefits like brightness, firmness and replenishing lost hydration. It's also earmarked as the best anti-aging night cream, as our high-performing actives work to restore skin's suppleness and help with collagen production to reduce sagging. It's a great night cream for men, and women also!
To sign off any great night skincare routine, we like to finish with a spritz of QUIETUDE Chill Out & Sleep Well Mist around our space and onto our pillows to feel relaxed, rested and ready for a deep slumber. Bringing the spa to any space is KEEP THE PEACE Relaxing Aromatic Diffuser and SIESTA FOREVER Relaxing Aromatic Candle to relax and wind down with after a busy and long day.