It's a buzzword that's been making waves throughout the skin care industry for years now, but what is the skin microbiome? And why is it so important to have microbiome skin care? We'll educate you on what this new word is all about and how, by choosing the right skin care products, you can help support your skin's microbiome for now and the future.
What is the skin microbiome?
Our skin is made up of 1000s of good bacteria which form a protective first layer known as the microbiome. This is totally unique to you, it's an ecosystem of bacteria that live on the surface of your skin.
The thought of bacteria, fungi and moulds on our skin, living in sweat, sebum and dead skin cells might turn your stomach, but they're actually doing an essential job for you!
Well, the good ones do!
Why is the skin microbiome so important?
Because healthy skin requires a well maintained and balanced microbiome. Without it our skin is unhappy and unbalanced. This can manifest itself as red, angry, itchy and sensitive skin or as oily, blemish prone skin that can also feel uncomfortable. There are many factors which can cause an upset the microbiome, but luckily you'll find prebiotic skin care at TEMPLESPA which will help support it for the now and future!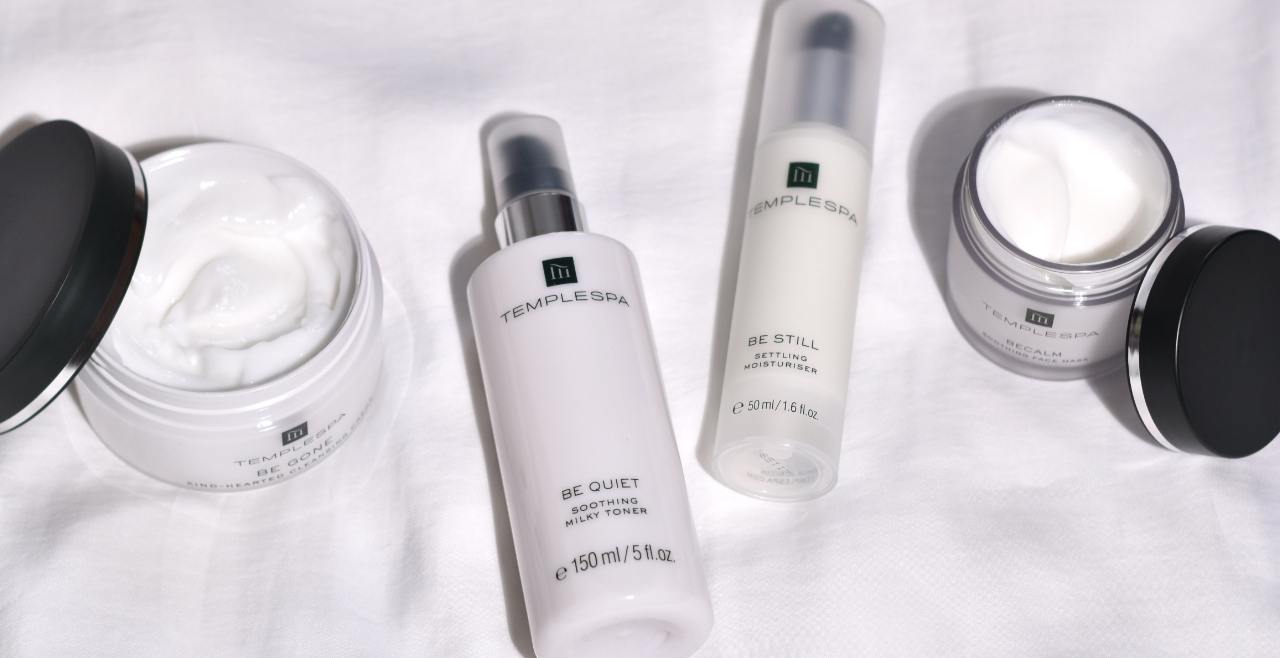 How do I keep my skin microbiome balanced?
By introducing prebiotic skin care to your routine! We want to support the skin microbiome and encourage good bacteria growth and strengthen the skin, and that's where prebiotics step in. Our prebiotic of choice is biolin which is a special blend of sugars that boost the growth of good bacteria and maintain the skin conditions necessary for the growth of useful organisms at the disadvantage to hostile organisms. You can do this in two ways, by cleansing and treating the condition, as cleansing removes the bad bacteria or by treating it with leave-on products like a mask, which help to support a healthy microbiome by encouraging good bacteria. Overall skin appears less red, itchy and irritated and happy, healthy skin is back!
How can I restore my skin microbiome?
First we would look at your skin care routine and closely review what's causing irritation or damage to your microbiome. Perhaps it's being a heavy hand with the acids, using less than gentle cleansers or not including a serum to support the lower levels of the skin.
Next when selecting your skin care products, we'd recommend looking for ingredients which claim they're soothing and settling for your skin. At TEMPLESPA we've created our own unique blend of extracts that are all synonymous with soothing results and improving the skin microbiome and skin barrier. Our Calmaderm™ complex is a blend of botanical ingredients of black oats, liquorice, basil, aubergine, beetroot and apricot extracts, brilliant food sources that support your microbiome.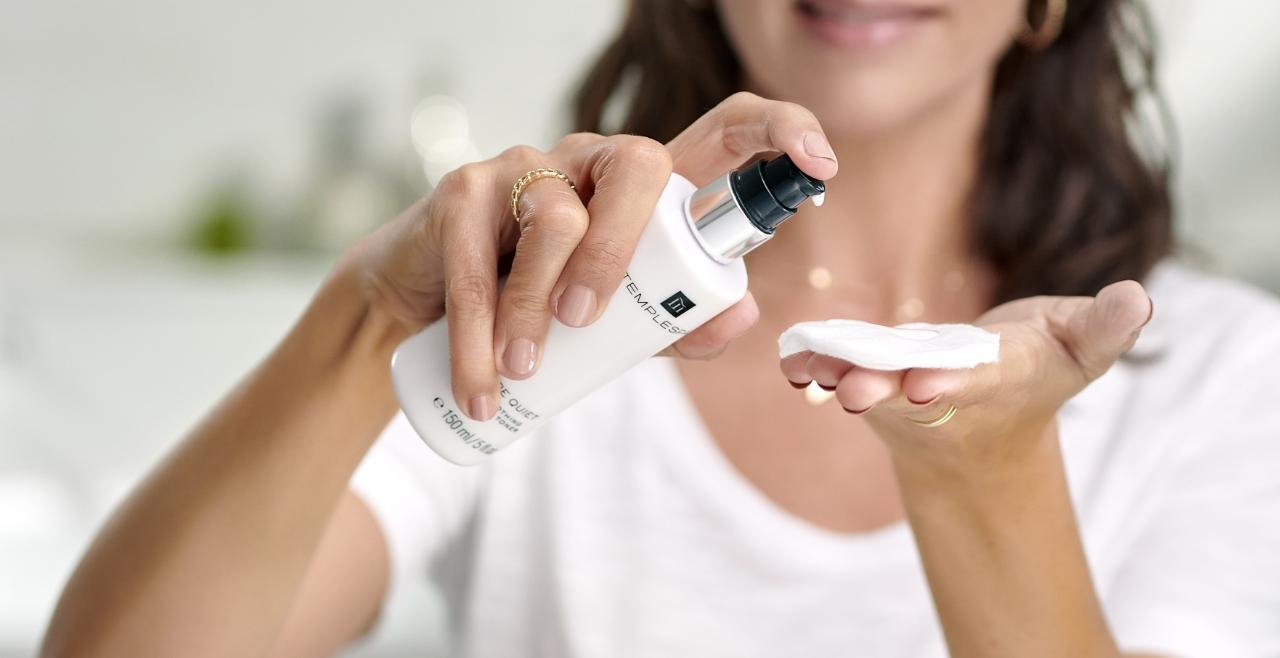 What's the best microbiome skin care routine?
Step 1: Cleanse
Begin by removing makeup, oils and impurities with a helping hand from BE GONE Kind-Hearted Cleansing Crème. The unique elastic texture gently caresses the skin, soothing and cooling and leaving your complexion soft and restored.
Step 2: Tone
We love to use the new BE QUIET Soothing Milky Toner that's packed with prebiotics, niacinamide, squalane and other settling ingredients. Sweep across the skin for an instant relief of calm and hydration in one!
Step 3: Treat
Add in a serum like BE STRONG Skin Strengthening Serum to aid the lower levels of the skin, improve skin tone and replace lost moisture. Serums are a concentrated blend of ingredients and a must have for all skin care routines, have a read of our serum blog for more.
Step 4: Moisturise
Finally a moisturiser like BE STILL Settling Moisturiser hydrates to settle skin and immediately softens and smooths. Applied daily and this moisturiser can do brilliant work for your skin microbiome and more!
Bonus: Mask
Once or twice a week when your skin is in need of a particularly settling treat, BECALM Soothing Face Mask steps in. Nourishing your skin by replacing lost moisture, with the added goodness of prebiotics for your skin's microbiome.
Explore more from our previous blogs on How Do I Know If I Have Sensitive Skin and Prebiotics In Skincare.