When thinking about your skincare goals we can guarantee 'glow' is on your top three to achieve. And while there are a plethora of ways to unlock that inner radiance, from adding more vitamin c rich skincare to a healthy balanced diet with your daily water intake, we have something that'll help your face glow instantly. We'll be sharing the best cleanser for glowing skin – and why it's such a gamer changer.
What causes dull skin?
Dull skin that's lacking in life and vitality can be caused from a myriad of reasons and the common signs are uneven skin tone and texture and skin that appears flat or even grey. You'll notice your skin no longer reflecting light uniformly and looking more tired than usual!
It might be that you need to up your water intake and create a more balanced diet with plenty of fresh vegetables and fruit. Ensuring that you have a thorough cleansing routine to rid the skin of embedded makeup, SPF and daily dirt and grime is a great starting point for dull skin. Add in steps to your routine with brightening vitamin C ingredients and gentle AHAs like glycolic acid to aid in exfoliation.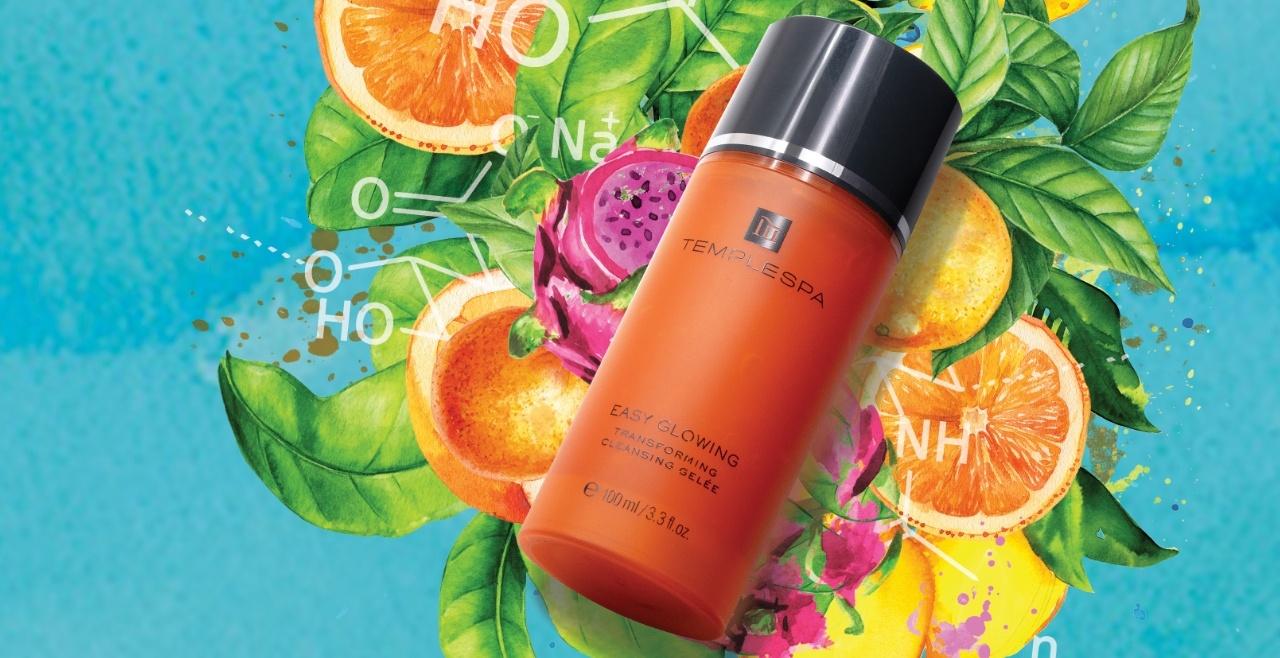 How to make your face glow
In our ultimate skincare routine with our new brightening facial wash, we'll share the daily steps you need and which are the key ingredients to look out for to transform skin to radiant and glowing.
Step 1: Cleanse
This step is key to any routine, because clean skin is healthy skin and why would you follow with the rest of your skincare when your skin isn't even clean? For your morning routine a cleanser like our new EASY GLOWING Transforming Cleansing Gelée is a great place to start, adding radiance back into dull skin.
It's the best cleanser for glowing skin because of its infusion of ingredients from the Mediterranean and science-led fusions. We have our vitamin cocktail from A, C & E to balance the skin, followed with dragon fruit extract which is our prebiotic to feed a healthy skin microbiome. Then adding in our astaxathin antioxidant to help fight free radicals, sweet orange oil for a zesty uplift and our Mediterranean radiance larder featuring orange fruit extract, mango, broccoli and tomato, all rich in brightening vitamin C.
First you'll apply our orange gel based cleanser to dry skin, massaging it around until it becomes an oil, then by adding water it turns to a soothing milk! Once removed with a muslin cloth or flannel, your skin is left glowing and hydrated.
It's no wonder 93% of our user trial agree it left their skin feeling instantly fresh and bright and with continuous use, 91% agree it revived and refreshed dull, lacklustre skin! It really does live up to the best cleanser for glowing skin.
Step 2: Mask
For another quick solution on how to make your skin glow, MOST REVEALING Glowing Skin Oxygen Peel transforms dull skin in moments! The cool orange gel turns to white bubbles that exfoliate away dead skin cells and uneven skin tone, thanks to the blend of AHAs. You'll find glycolic, lactic, mandelic and malic acids work to dissolve the bonds dead skin cells cling onto your skin with. Along with botanical extracts from apple, kiwi and chamomile to soothe and sodium hyaluronate (hyaluronic acid's sister in salt form!) to restore hydration fast.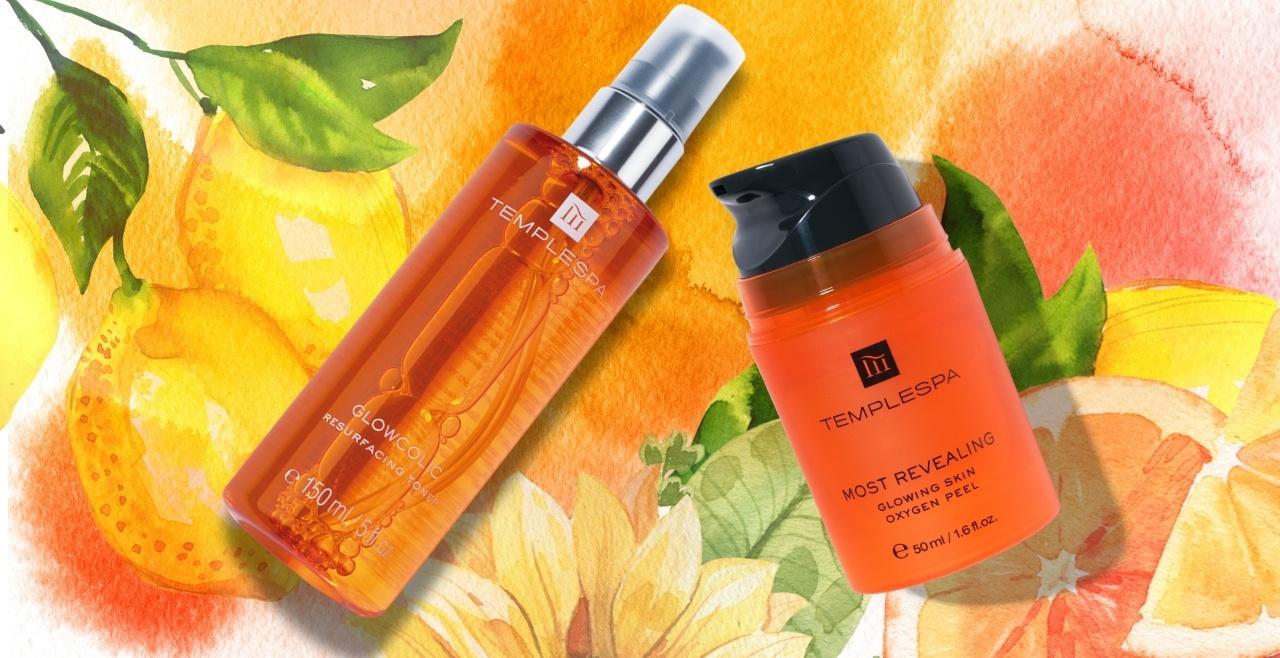 Step 3: Tone
It can be easy to skip over this step, especially when after using the best cleanser for glowing skin, you think your skin is totally clean and ready for the next step. However, toners are great for picking up any last cleanser, makeup or dirt residue and you'll be surprised at what is left!
For glowing skin we love GLOWCOLIC Resurfacing Toner, which again uses AHAs like glycolic acid to gently buff away at dead skin cells and uneven skin tone. The refreshing formula is rich in Mediterranean fruits for natural acids and brightening vitamin c, so skin is left renewed and nourished.
Step 4: Treat
Now this is where you can get your biggest hit of brightening vitamin C, with a serum. Serums are blends of highly targeted ingredients designed with a specific purpose, in this case to tackle dullness. You'll want a vitamin c packed serum like our LET'S CONCENTRATE Skin Glowing Serum.
With a unique gelee texture like EASY GLOWING, our super juice serum plumps the skin, adds radiance and diminishes the appearance of age spots, blemishes and uneven skin tone. Combined with a potent blend of ingredients, our brightening vitamin c ascorbyl glucoside, alpha arbutin which works with our vitamin C and helps reduce blemished skin and a clever fusion of minerals like zinc, magnesium, manganese and sodium PCA for fresh, clear skin.