Facial toners are often the hidden heroes in your skincare routine, they play a big role in removing any last traces from your cleanser and preparing your skin for rest of your routine. Plus, added benefits like exfoliation, hydration and more can make a toner all the more important. So how often should you use a facial toner? Our answer is every day!
What is a facial toner?
These are generally thinner liquid formats which you apply to a cotton pad and sweep across the face. You'll use a facial toner after cleansing or using a face mask, helping to lift away any last debris, makeup and oils in the skin and traces of cleanser. We liken it to your cleansing finale!
Facial toners can also boast other benefits, depending on their ingredients list. For dull skin lacking in radiance, you'll love an exfoliating glycolic acid toner or for skin in need of hydration, a moisturising facial mist that is packed with lightweight nutrients for the skin will do it all the world of good.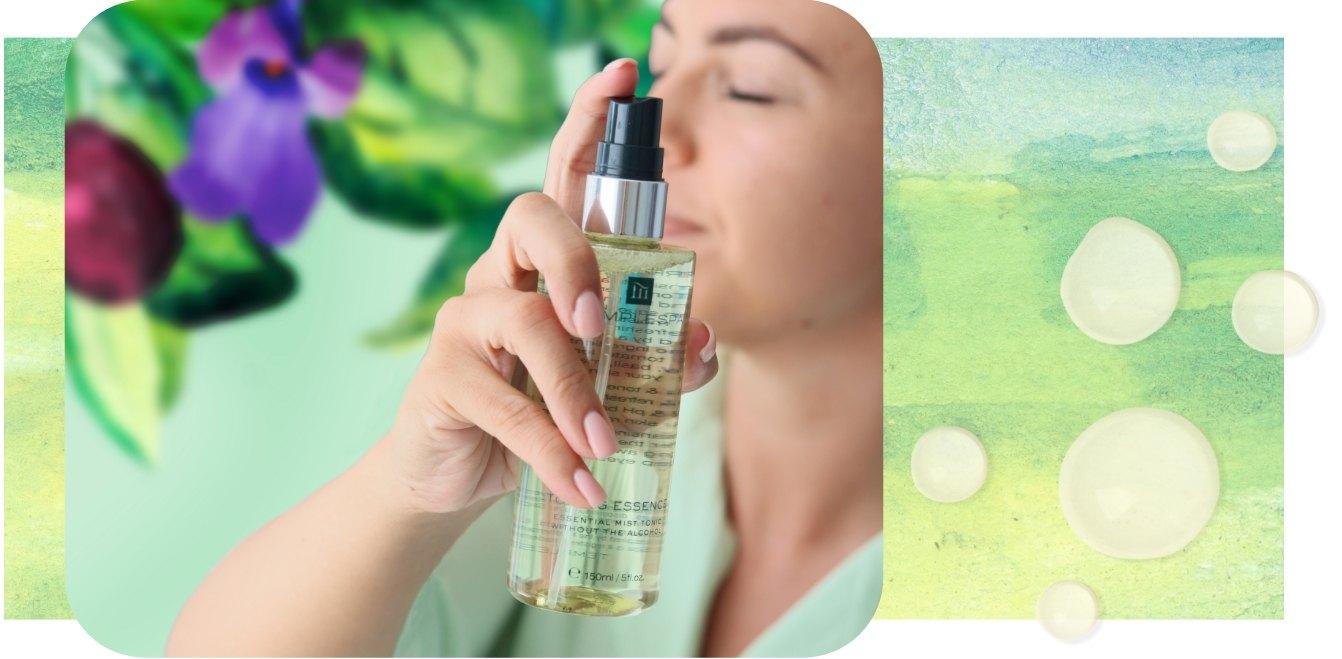 How often can I use a facial toner?
This will depend on which toner you choose and what your skin goals are. For example for brighter, more even skin tone you'll want to try an exfoliating facial toner. However because these often include glycolic acid and a combination of other acids, we'd suggest starting off a few times a week before building up to more regularly.
If you're using a hydrating toner, which we'd recommend everyone has in their skincare routine, then this can be used twice daily. Once in the morning after cleansing your skin and again in the evening, before following through with your serum and moisturiser.
How do I choose the right facial toner for me?
Look at what you'd like to see improve in your skin, research the best ingredients linked to this and find your toner from there! We've created a handy facial toner guide to finding your perfect match:
I need exfoliation for my dull, lacklustre skin…
Using a combination of glycolic, mandelic and lactic acids to gently exfoliate away dead skin cells and promote a more even skin tone and complexion. GLOWCOLIC is a great glycolic acid toner to begin with as we've added Mediterranean extracts of apple, grape, lemon and orange which are rich in vitamin c for added brightness.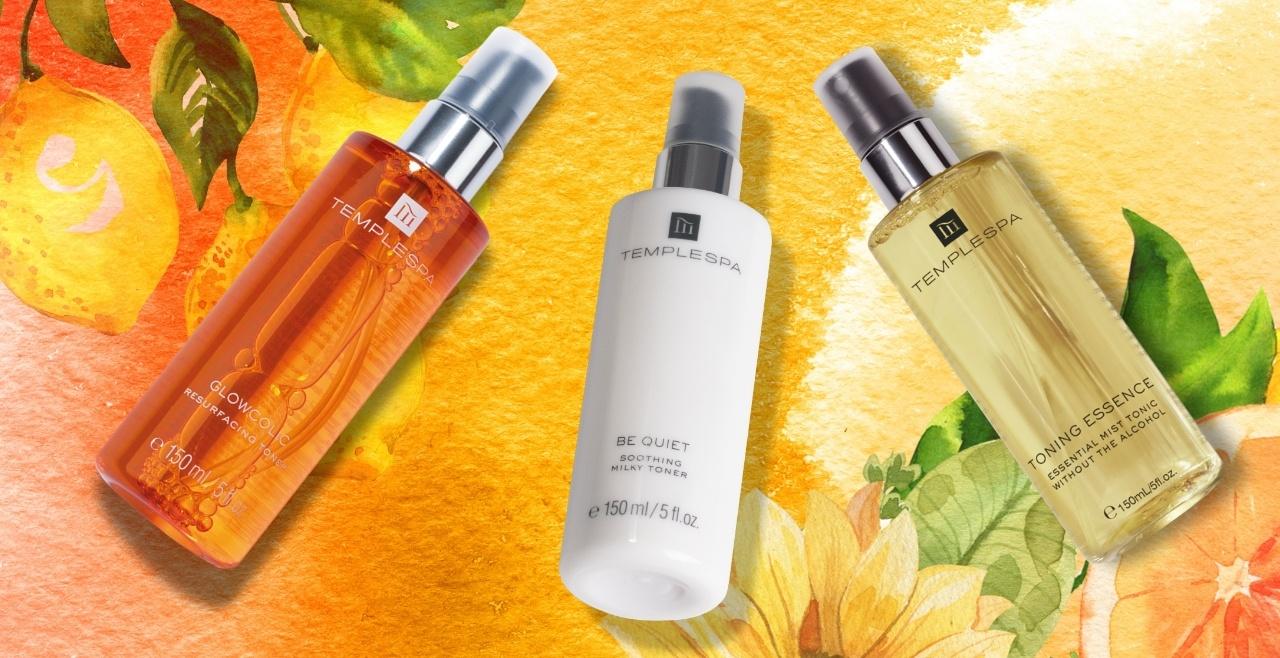 My skin needs extra hydration…
…TONING ESSENCE Essential Mist Tonic
Our wonderfully refreshing TONING ESSENCE has an ingredient list inspired by the Mediterranean, like tomato, lemon, orange, melon, rosemary, basil, lime, mandarin and ginger to refine and tone the skin. This combination of ingredients boosts skin's moisture levels and is the perfect solution to cooling down the skin on a hot day.
I can get sensitive skin with redness and a compromised skin barrier…
…BE QUIET Soothing Milky Toner
What our newest toner addition does is calm, hydrate and soothe the skin in one, in a luscious milk texture that instantly absorbs into the skin! Our added prebiotics help support a healthy skin microbiome (goodbye flare ups and unhappy skin), niacinamide to improve collagen levels for plump skin and extra nourishment and Alpine rose that helps reduce skin stress and inflammation. This is a great evening toner to soothe and settle the skin before bed.
Do I really need a facial toner for my face?
If our blog hasn't convinced you enough, then YES! A toner is the essential part to ensuring all of your skincare routine and products are working to their best abilities. For more reading about facial toners, head to our blog what does a facial toner do?, top tips for your facial toner and benefits of a toner: why do I need a toner for my skincare routine?.