As we're coming to a close on another year and looking forward to 2023 you may be thinking of what goals you have and how you could challenge or improve areas of your life in the new year. We'll be talking about wellness products, mindfulness exercises and the best TEMPLESPA wellness gifts to try for yourself and take into 2023 with you.
First, we'll start with our iconic sleep mist, QUIETUDE Chill Out & Sleep Well Mist. It's packed with relaxing essential oils and is a must-have sleep spray across the country to help you drift into an easy and deep slumber. You'll find Mediterranean essential oils of cedarwood, cypress, lavender, clove, vetiver, orange patchouli, frankincense and chamomile blended together in a soothing aroma.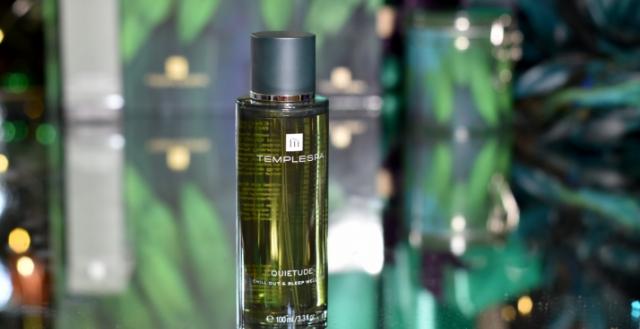 Perhaps you like the warm flicker of a candle and enjoy a spa-like scent as it fills your space, well you're in luck with our spa candle SIESTA FOREVER Relaxing Aromatic Candle. A natural wax blend with up to 45 hours of burn time to create a wonderfully chilled ambience and is an essential wellness product to take into the new year with you. Once you've finished your spa candle, it can be re-used as storage or even a plant pot!
For the ultimate wellness gift, DO NOT DISTURB Peace & Relaxation Collection will be high on your wellness products list! An iconic 6-piece spa gift set of relaxing essential oils blends crafted into creams, sleep mists and oils. You'll find our aromatherapy massage oil to calm and hydrate the skin, sleep mist QUIETUDE, the award-winning REPOSE Relaxing Night Cream, the gorgeously hydrating DUVET Comforting Body Cream and to really get that wellness feeling, our PEACETIME Restoring Bath Salts so you can spa-away in the bath.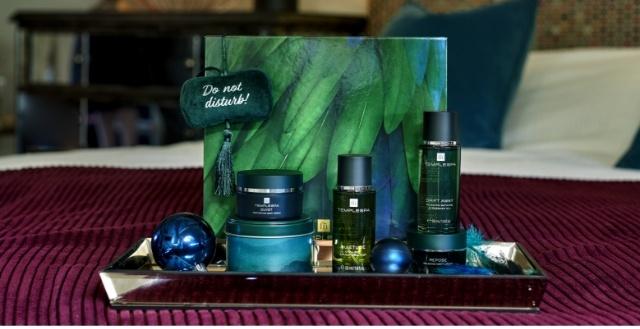 Another great wellness product to have in your kit for 2023 is a selection of mindfulness exercises. These can range from mindfulness music to guided meditations, whatever stress relief you need and don't forget to pair it up with our spa candle and sleep mist to create the ultimate experience. You'll find all our mindfulness exercises on our YouTube channel from the quick REPOSE Relaxing Night Cream ritual to help relieve stress and tension in the face to our MED-Itation which evokes the sounds and sights of the Mediterranean to take you on a complete mindfulness journey.
Visit our Spotify for two bespoke TEMPLESPA albums which have been created by the hugely talented Chris and Abby Eaton. Choose between our Moments of Peace and The Repose Suite to suit whichever mood you're in, we hope they bring you peace, joy and strength no matter what.
Don't forget you have all of our Wellness blogs and Wellness Corner to reference back to when you need them. Full of expert guidance and tips and recommended wellness products from our relaxing aromatherapy collections that can elevate your experience even more. We'd recommend our Top 5 Wellbeing Activities To Try, How To Look After Your Workplace Wellbeing and 5 Ways To Wellbeing as your starters!