Ever felt your energy levels plummet as summer draws to a close? Or found that you're fighting an endless battle against coughs and colds as the winter months begin? It's widely accepted that our bodies must work a little harder in the colder months – from dry, irritated skin and trouble sleeping to tired, achy muscles – but it needn't be that way. When the heady days of summer beat a hasty retreat and autumn comes knocking, essential oils could provide the boost you need. Read on for the perfect essential oils to lighten your mood this autumn.
What is aromatherapy?
If you're a total novice to essential oils and aromatherapy, then we're here to help. Practiced for centuries (with the first uses thought to be around 3500 BC), this ancient tradition is the art of using plant extracts to promote healing and wellness. Used throughout ancient cultures as a form of holistic medicine, plants (including leaves, roots, flowers and seeds) have been distilled into balms, resins and oils and used for their naturally restorative properties. Considered an art by some and a science by others, aromatherapy has been shown to boost body, spirit and mind.
Why do people use essential oils?
The benefits of aromatherapy and essential oils are hugely wide-ranging. Used to improve sleep, boost immunity, ease skin conditions, sooth ailments and even reduce labour pains, it's likely that whatever your concern, there's an essential oil (with a wealth of anecdotal evidence) to support you.
Which essential oils are best for autumn wellness?
Here, we've selected our eight favourite essential oils to get you through the autumn months and included a handful of the TEMPLESPA products in which they can be found.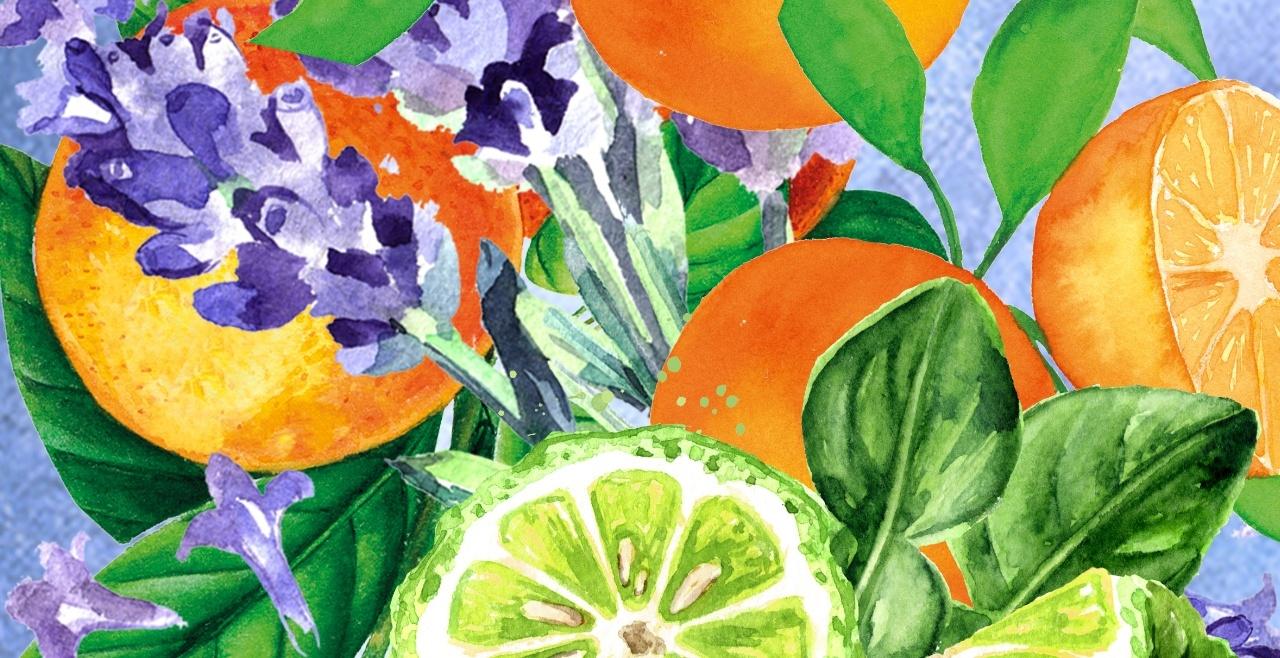 1. Lavender
With the nights drawing in, the summer holiday feeling like a very distant memory and Christmas being close but not quite close enough, autumn is often a time for high levels of overwhelm. Lavender essential oils are shown to reduce stress and the associated levels of cortisol in the system. It will also moisturise and sooth chapped and irritated skin. What's not to love?
TEMPLESPA does lavender: Lavender can be found in REPOSE, our award-winning relaxing night cream that soothes the mind as it soothes and blisses out the skin. Paradise.
Head on over to our Wellness Corner now to discover founder Liz's heavenly REPOSE breathing ritual.
2. Citrus oils
If, like many of us, you find your mood and general joi de vivre taking a nosedive at the advent of winter then citrus oils could provide the perfect mood booster. The smell of lemon, orange oil and grapefruit have been shown to boost energy and alertness. A perfect pick me up before that afternoon meeting.
TEMPLESPA does citrus: If you're looking for a much-needed shot of autumnal verve and vigour then our SPIRITUDE Energy Boosting Mist, with its heady combination of grapefruit, lemon and passionfruit, is sure to work a treat.
3. Bergamot
Bergamot has been used throughout the centuries to relieve physical pain and ease the mind. This uplifting fragrance adds a feeling of lightness to the dark days of autumn and winter and could even have a positive impact on seasonal depression. A little enlivener precisely when you need it most.
TEMPLESPA does bergamot: If the darker mornings are getting you down then start the day with IN GOOD SPIRITS, our energising bath and body oil. The refreshing and invigorating blend will lift your mood and soften your skin. Bliss.
4. Sandalwood
Used for centuries as an option to treat nervousness and anxiety, sandalwood is like a comforting hug from Mother Nature. Believed to calm the mind and put you in a more meditative state, sandalwood could be the perfect soothing solution if you're already worked up about the looming festivities.
TEMPLESPA does sandalwood: If you're struggling to wind down before bed then consider investing in BODY TRUFFLE, our luxurious body cream that is rich in sandalwood, vetiver and cedar. Boasting an illustrious ingredients list that also incorporates rose quartz, champagne and gold, this is sandalwood enveloped in TEMPLESPA opulence.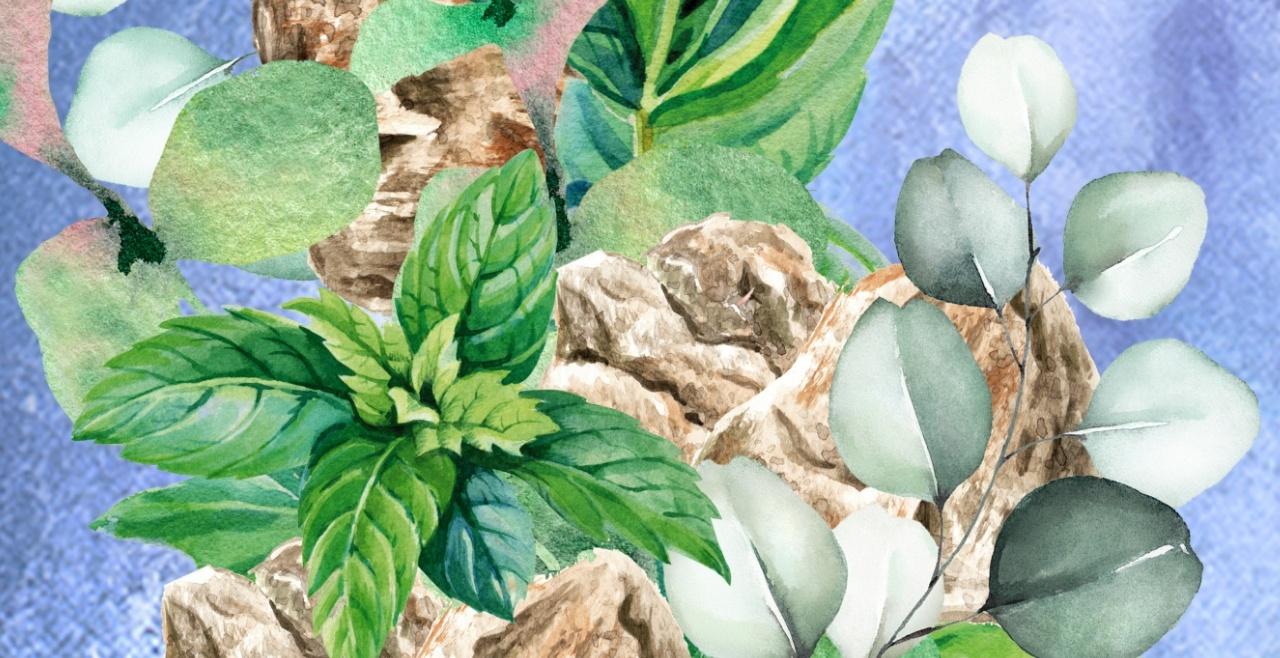 5. Frankincense
Frankincense boasts a whole host of benefits that are perfect for this time of year. With mood, concentration and focus boosting properties, this little oil even has even been used as a decongestant and to strengthen the respiratory system – goodbye cold. It smells delicious too.
TEMPLESPA does frankincense: To keep you feeling sharp all autumn long then consider placing the sumptuous KEEP THE PEACE in your workspace or home office. This heavenly diffuser brings warmth, focus and tranquillity to any space. And, if you're still looking to harness the properties of frankincense at night-time, why not draw a bath and add a few drops of the exquisite DRIFT AWAY bath and massage oil? Perfect to chill you out and entice feelings of rest and relaxation.
6. Eucalyptus
If the lack of sunlight and colder weather is leaving you feeling sluggish and tired, then add eucalyptus oil to your autumnal routine. The oil is thought to relieve exhaustion and boost circulation for a wintery pick me up. And, if your first cold of the season has already taken hold, then this has also been shown to clear and soothe the sinuses.
TEMPLESPA does eucalyptus: If you need a moment to yourself then our ALL BEING WELL Wellness Kit is the answer. This four-strong set contains eucalyptus-laden goodies (BREATH OF LIFE inhalation essence and AAAHHH! cooling balm) to lift, soothe and treat the senses.
7. Peppermint
Peppermint is something of a wonder oil when it comes to boosting energy and stimulating circulation if the wintery weather is getting you down. With breathe-easy properties and the ability to lessen aches and pains, it's just the ticket if seasonal stress is affecting your mood.
TEMPLESPA does peppermint: Start the morning right with our ever-popular LA LA LAGOON Bath and Shower Gel. The sprightly gel formula magically transforms into a rich creamy lather while the peppermint, rosewood and patchouli oils get to work to wake you up. Morning bliss.
8. Geranium
Not only is geranium recognised for its beautifully soothing properties, but the floral, summery scent can transport you back to the heady days of summer in an instant. It may be raining outside but you can transport yourself to an English summer garden with this delicate fragrance.
TEMPLESPA does geranium: If your weekend involves staying home and snuggling under the duvet then bring the scent of summer in with the glorious SIESTA FOREVER candle. With geranium, lavender, frankincense and chamomile, this exquisite candle will light up your home all winter.
The winter is long but it needn't be bleak. Let's borrow from the Danish principle of hygge and use the coming months as the perfect excuse to slow down, get cosy and treat ourselves to a little of what we need precisely when we need it.