Hello autumn and winter! Two seasons which bring us crisp golden leaves, darker cosier evenings, and a chilly drop in temperature, meaning it's time for warm woolly jumpers, boots, gloves, hats and everything else. But what happens to your body in the colder months?
Our protective skin barrier is exposed to new elements, like the cold air whipping through, low humidity which steals any moisture in the air and indoor dry heat keeping our homes warm from the outside weather. It's no surprise that our skin can often end up dry, flaky and generally irritated. Enter your new winter body care guide – and everything you need to know for keeping your skin in top condition!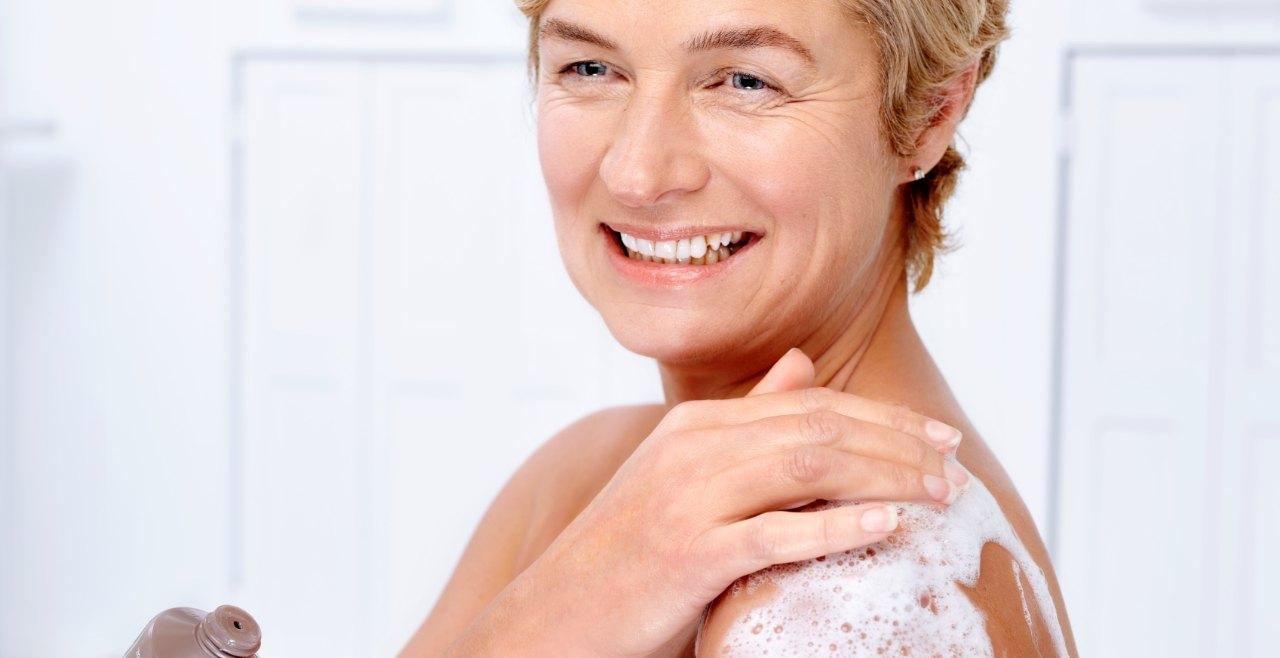 Cleansing
Having daily showers or baths might seem like an obvious place to start with your body care, but in the winter we'd recommend turning down the heat and avoiding long luxurious baths and showers that can strip your body of its natural oils. These are keeping your skin protected and healthy so let's keep it that way!
Mornings are great when started with IT'S A WONDERFUL LIFE Energising Shower Scrub as the jojoba oil beads and walnut shell powder get to work gently exfoliating the skin, along with a citrus fragrant blend for added zing and freshness. If you like your body cleanser to be an easy gel, you won't go far wrong with LA LA LAGOON Aromatic Bath & Shower Gel. The cool blue gel lightly foams to cleanse the skin, leaving it so soft and soothed.
A body cleanser hero that we love is our KEEP CALM Aromatic Cleansing Bar – bringing that spa feeling wherever you are! The luxe triple-milled vegetable-based cleansing bar is full of skin soothing and invigorating ingredients with a light aromatic blend of lemon and orange essential oils. Fresh!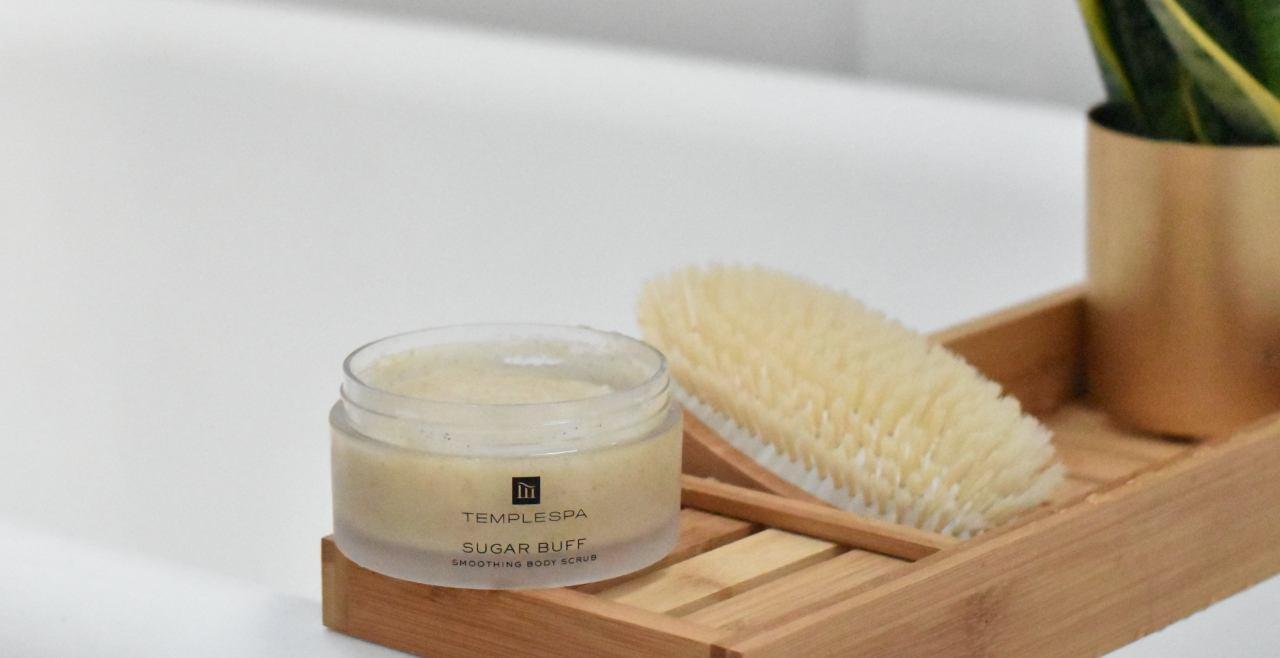 Exfoliating
We shed many dead skin cells every day and keeping on top of this with body exfoliators can help improve skin texture, tone and appearance. Let's get into a few of the best body exfoliators you'll find at TEMPLESPA and where to add one in your body care routine!
Starting with the classic dry body brush, GIVING IT THE BRUSH OFF. We've written a post before about the Benefits Of Dry Body Brushing so visit there for how to dry body brush and the reasons why you need to start! We love to do this before we get into the shower, in short swift motions towards the heart. This body exfoliating action then helps to lift away those dead skin cells, improve circulation and stimulate new fresh skin cell growth. We think that's a winner!
If you're short on time IT'S A WONDERFUL LIFE Energising Shower Scrub is a great way to combine exfoliating with a shower gel, but if you have a spare five minutes you're going to love this body exfoliator. SUGAR BUFF Smoothing Body Scrub is the best body exfoliator you'll find, creating soft skin and a radiant glow. It's a sugar scrub with Mediterranean notes of olive oil, fig and pomegranate to rejuvenate dull skin fast.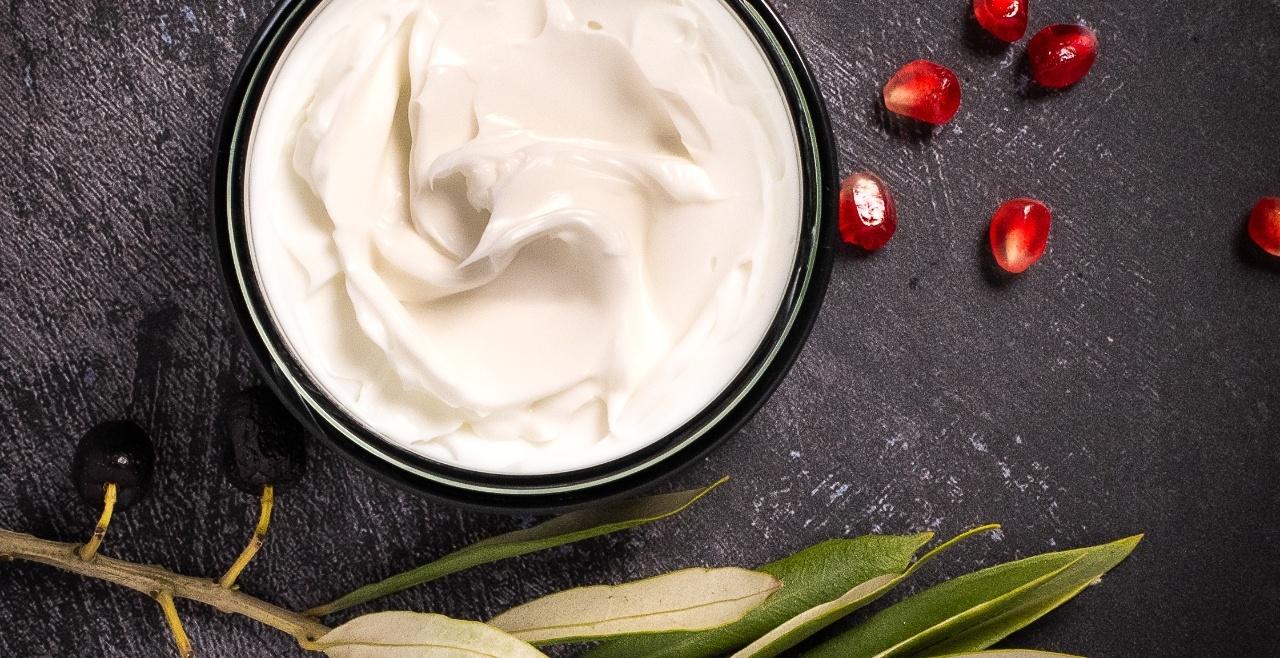 Moisturiser
As we said, the cooler weather can strip our skin of its natural oils causing extra dryness. We replenish hydration with a nourishing moisturiser, plus aiding in a smoother and softer appearance. So where can you find the best body moisturisers? TEMPLESPA of course.
Our 'hug for the body and soul' is our favourite DUVET Comforting Body Cream, bringing you deeper skin nourishment from day one. The thick and creamy texture has a special ingredient called Aquaxyl™️ that's an anti-dehydration saviour to keep skin firm, deeply moisturised and glowing. Envelop your skin in this moisturising goodness!
For a touch of glamour (think of all those exciting Christmas parties and gatherings!) you'll need BODY TRUFFLE Rejuvenating Body Radiance Crème. All of the hydrating goodness you'll find in a body moisturiser, but added rose quartz brings light reflecting properties to boost radiance.
Top up your body care routine with an oil, incorporate a gorgeous massaging technique and you've ticked that self-care box too! Our oils are made with the finest ingredients, lightweight to leave skin smooth and soft, not greasy and brilliant essential oil blends to choose depending on your mood. For calming, try DRIFT AWAY Relaxing Bathing & Massage Oil and on the flip for when you need an energy boost opt for IN GOOD SPIRITS Energising Bathing & Massage Oil with ginger and bergamot for a pick me up! If you love to exercise regularly, our WORK IT OUT Muscle-Tox Bathing & Massage Oil will help eliminate toxins and ease muscle tension while hydrating.