Essential oils have long been part of the beauty and home fragrance world, creating evocative, sensual and powerful blends. At TEMPLESPA we love to use essential oils in our aromatherapy relaxing and energising ranges, we believe essential oils are a brilliant tool to enhance and support our soul health.
For example, you've woken up and your head feels foggy and fuzzy but you need to get focused for whatever you have tasked ahead in your day. An essential oil blend with bergamot, orange and other citrus scents will add that energy back into your day! Or maybe a blend of eucalyptus and peppermint oil will hit the refresh button.
What essential oils are likely best known for are their aromatherapy benefits, think relaxing, calming and soothing essential oils like ylang ylang, patchouli and lavender. After a busy and long day bouncing from one task to the next and you're feeling exhausted, being greeted by an essential oil diffuser with calming scents gradually filling the room or a spritz from a lavender pillow spray on your bed will help you switch off.
You get the idea, we're big fans of using essential oils! In fact many TEMPLESPA products feature them in their ingredients, with benefits of relaxation, purifying, sparking a refresh of energy and so much more.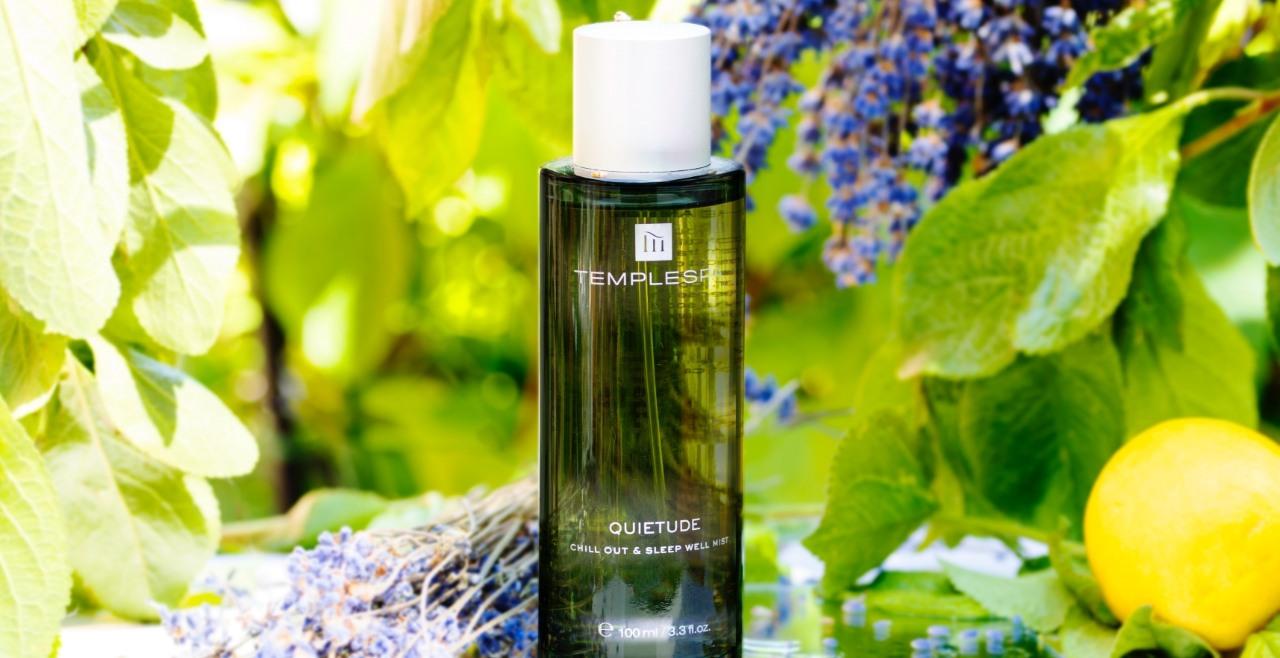 How can I use essential oils?
Easily is the short answer! Take our QUIETUDE Chill Out & Sleep Well Mist with cedarwood, lavender, clove oil, vetiver and patchouli to name but a few essential oils for sleep aid. The concoction of these essential oils act as a natural sedative to help in calming frazzled nerves, bust any stressful feelings and induce a deep sleep. You can use our mist by spritzing it around your room before bed, on your pillow and on your body for a feeling of inner peace and calm.
On the other side of the coin, dark and cold mornings can be rejuvenated with SPIRITUDE Energy-Boosting Mist. As the name suggests citrus essential oils like lemon oil, mandarin oil and bergamot lend themselves well with ginger oil. You can use it in the same way as QUIETUDE to lift flagging spirits and restore your balance again.
We couldn't mention essential oils without talking about aromatherapy massages and oils, where our love for essential oils are and likewise with so many customers! The oil mirror of QUIETUDE is our DRIFT AWAY Relaxing Bathing & Massage Oil, a two in one product which you can drizzle into the bath or use as luxurious massage oil. Our best essential oils strike again in this product; lavender, patchouli, geranium and frankincense to name but a few. Our soothing blend of essential oils create the ultimate wind down ritual, just massage into the skin in firm upward strokes towards the heart until fully absorbed – don't forget to breathe in the beautiful aromas!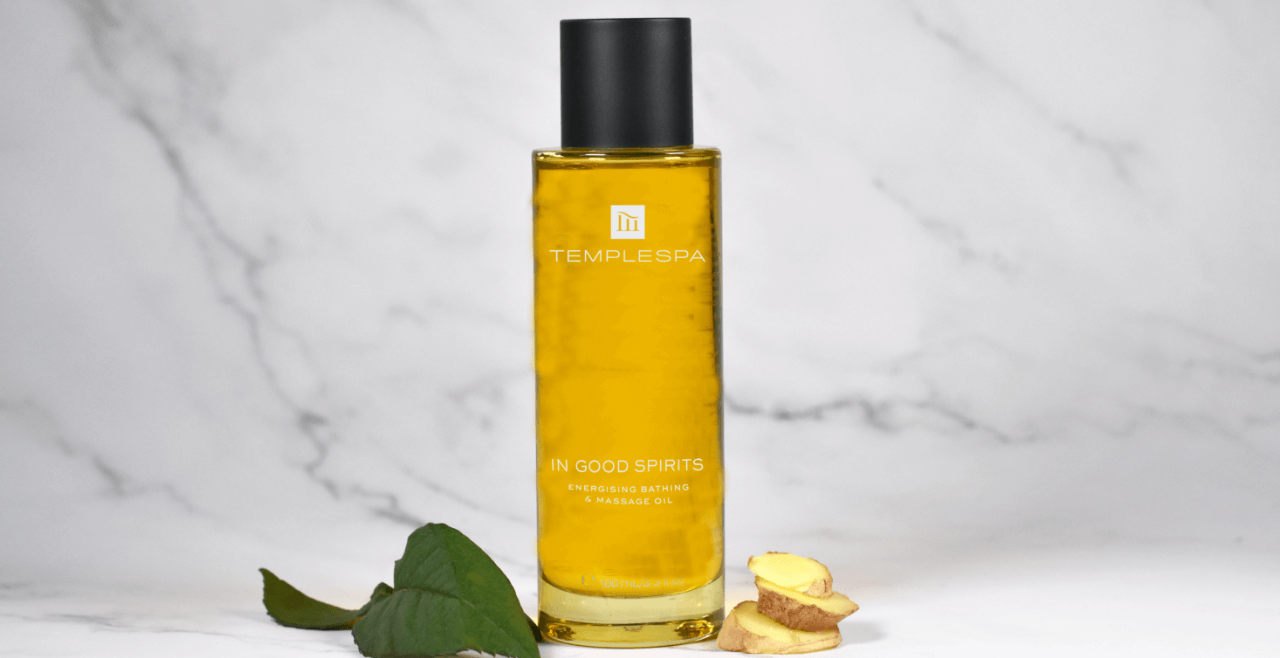 You guessed it with our IN GOOD SPIRITS Energising Bathing & Massage Oil, we've added our citrus essential oils of lemon, lemon and bergamot alongside grape seed, sunflower and apricot kernel oils for that extra moisturising boost. Now what about post exercise massages? We've got WORK IT OUT Muscle-Tox Bathing & Massage Oil to detoxify and work wonders on knots and tension areas, with 21 Mediterranean essential oils to boot you'll be spoilt for choice here!
Essential oils don't have to be in the form of a room mist or aromatherapy massage, they can be a small as our BREATH OF LIFE Inhalation Essence. We call this our daily alarm wake up call for when we're feeling a bit foggy! A heady blend of eucalyptus, tea tree, menthol and lavender essential oils clear the nasal passages for easy breathing again. We love to take a breath straight from the bottle! Or you can add a few drops to a tissue and breathe in throughout the day, create an inhalation treatment by putting a few drops into a bowl of boiling water and leaning over to breathe in or droplet onto your face mask underneath the nose area, away from direct contact with the skin and eye area, for an instant refresh hit!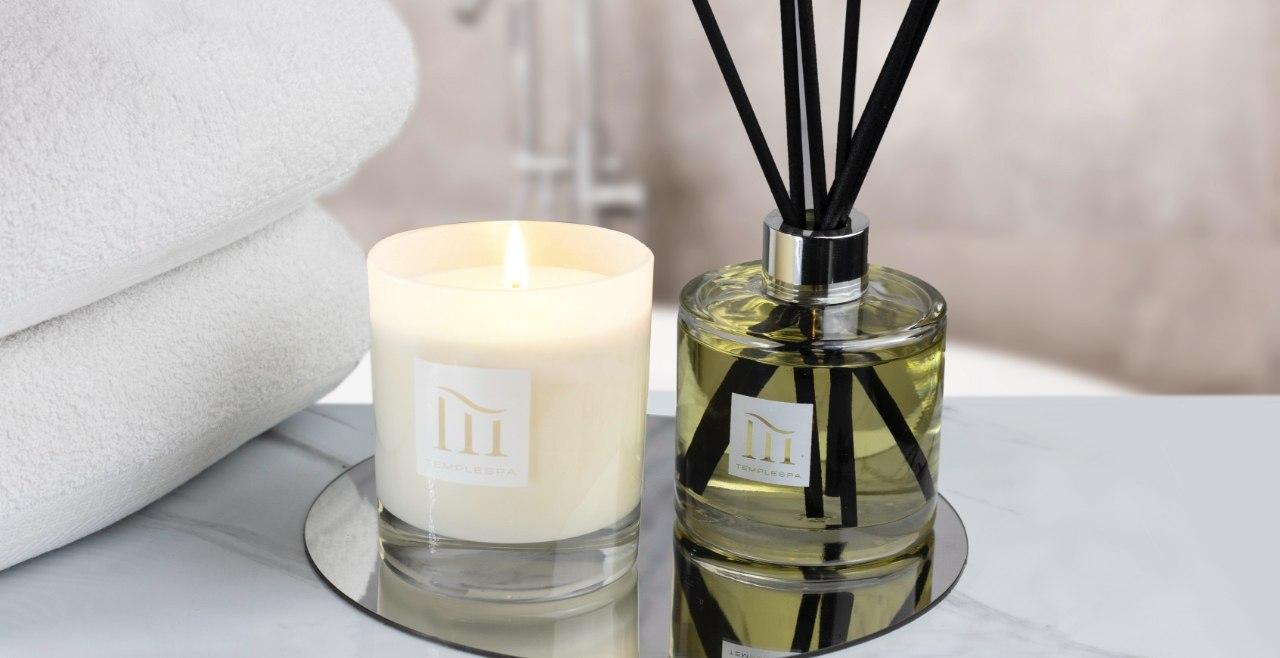 Essential oils can also feature in our homes as diffusers and candles, a brilliant and easy way to have beautiful scents always throughout your room. Our solo room diffuser KEEP THE PEACE Relaxing Aromatic Diffuser helps enhances spaces with a tranquil and calming long-lasting fragrance, just remember to keep turning the reeds every 5 days to throw out new fragrance. Alternatively if you enjoy a light of a candle SIESTA FOREVER Relaxing Aromatic Candle and LIGHT MY FIRE Energising Aromatic Candle are brilliant essential oils candles. Pick between a soothing and spa-like fragrance or a zesty, warm scent to inspire your day.