Ever looked in the mirror and felt that your skin is lacking *something* but not entirely sure what? Your skin may be feeling dull and tired. Skin dullness is a common condition that results in a lacklustre complexion. It can be harder to spot than breakouts and dryness but can nevertheless become an issue when it stops us from feeling our brightest best. Pollution, dehydration and general daily life can take its toll on our skin health. Let's learn 11 ways to brighten and rejuvenate tired skin.
What is dull skin?
So, what is dull skin and where does it come from? Dull skin may look flat, grey and lack vitality. It will often feel rough or bumpy to touch and usually occurs when dry, patchy skin is unable to reflect light uniformly (we've all gazed at pics in magazines of people with what looks like a 360-degree glow). This leaves skin looking gloomy with a grey-ish tinge.
5 reasons your skin looks dull
There are a number of common culprits when it comes to dull, lacking skin. We've zeroed in on the five most common dry skin stressors, which of the below could be affecting you?
1. Dehydration
If your skin looks particularly dull, you may be dehydrated. An adequate amount of H2O is essential for our core bodily functions and when you consider that human beings are around 60% water you can see why.
2. Dead skin cells
If your daily cleansing routine is lacking (or has been the same for a number of years), then it's possible that you have a build-up of dead skin cells that are causing your skin to lose its healthy, uniform complexion. Throughout our lives, our skin care needs change and it's always worth checking in to see if your skin may have different requirements now.
3. Lack of sleep
If you're struggling to sleep, then there are few things more frustrating than being reminded how beneficial sleep is. But, if you've been going to bed later and getting up earlier than usual, this sleep deficit can lead to a tired-looking complexion.
4. Stress
When you're feeling particularly stressed, your fight or flight response kicks in and diverts blood to your muscles in case you need to flee. Excellent when you're running from a bear, less useful when you're attempting to respond to a vaguely irritating email.
5. Free radicals
Ah, modern life! Not only is pollution bad for the planet and for our local environment, it's bad for our skin too. Free radicals are caused by pollution, cigarette smoke and industrial chemicals and can negatively affect your complexion and deplete collagen levels.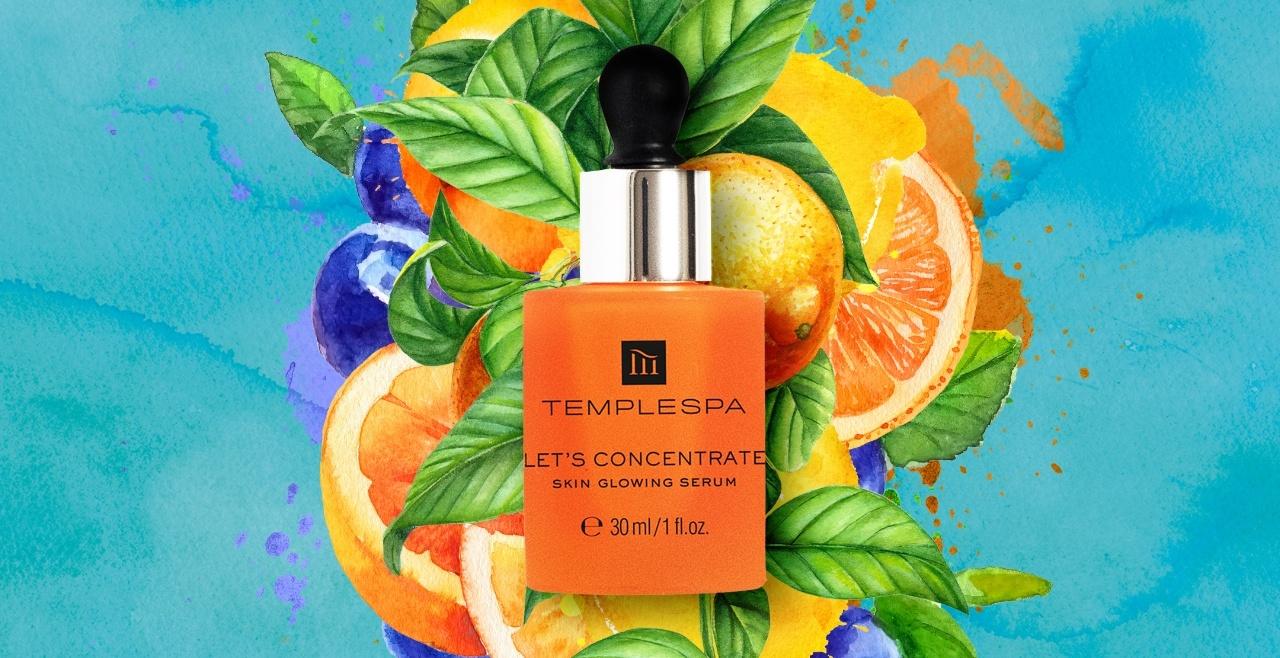 11 easy-to-achieve ways to brighten your dull skin
Thankfully, it's not all doom and gloom and there are ways to combat dull skin for good. Here, we've selected our 11 most effective and easy-to-achieve dull skin solutions (no expensive, invasive medical procedures made the list – promise!).
1. Up your water intake
The British Nutrition Foundation suggests that we drink between 6-8 glasses of water per day for optimum hydration. But, if you've been drinking the same amount of water as usual and your skin is still looking dull, consider whether you're losing more water than usual (for instance in hot weather, when exercising more than usual or if you're unwell). Aim to up your water intake if so.
TEMPLESPA skin support: LET'S CONCENTRATE Skin Glowing Serum includes a powerfully potent complex of deeply hydrating, skin-loving ingredients including lemon fruit water to brighten skin, sodium hyaluronate to attract moisture and Zinc, Magnesium, Manganese and Sodium PCA to replenish.
2. Freshen up your diet
Fatty acids (such as nuts and oily fish), antioxidants (seeds, fresh fruit, dark chocolate) and probiotics aren't just good for your gut, they're great for your skin too. Consider revamping your diet to include more of what's good for you.
TEMPLESPA skin support: IT'S ALL GOOD Nutritious Facial Oil includes vitamin E, peach kernel, sunflower and olive oil to replenish skin with essential moisture for a vibrant, healthy complexion.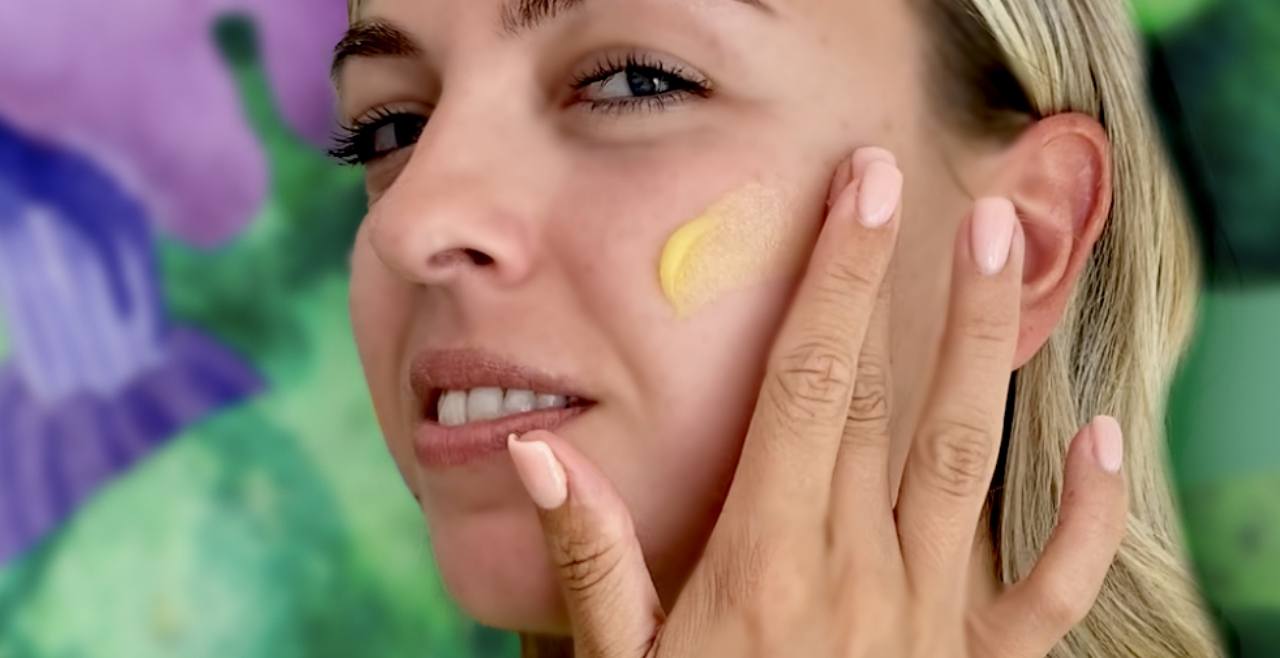 3. Cleanse, cleanse and cleanse again
If you're sometimes guilty of going to bed with your makeup on then that stops right here! Your skin accumulates dirt and grime throughout the day which, if not cleansed away, can clog pores and lead to dull, breakout prone skin.
TEMPLESPA skin support: Our award-winning IN THE BEGINNING Deep Cleansing Melt is a gorgeous buttery cleanser with a difference. With olive oil, basil, clary sage and lavender, this nutritious "double cleansing" balm leaves skin all a-glow. With 178 5-star reviews on our site and a host of industry awards, this "desert island" cleanser could make all the difference.
4. Exfoliate regularly
We're about to let you in on a big secret: you can't moisturise dead skin away. So, if you've been moisturising and toning with no discernible effect, you need to remove dead skin cells first. Try adding a weekly exfoliator to your cleansing regime.
TEMPLESPA skin support: our BREAKFAST SMOOTHIE Gentle Exfoliator is just the thing to prevent dead skin and debris build up. Brimming with nutritious Mediterranean botanicals such as honey, jojoba, apricot and strawberry, this creamy-textured formula sloughs away dead skin cells for a brighter complexion.
5. Try a resurfacing toner
Think of toner as the beauty industry's VIP to cleanse away vestiges of dirt and debris and create the perfect canvas for serums and moisturisers. A resurfacing toner will smooth skin for a more even complexion.
TEMPLESPA skin support: GLOWCOLIC is a resurfacing toner that's rich in skin-loving natural acids including glycolic, mandelic and lactic acids to gently lift away dead skin cells and even out the skin's surface for a brighter, dewier complexion.
6. Add vitamin C to your routine
Vitamin C can boost the immune system, improve your memory and reduce the risk of certain chronic illnesses. Not only that, but this natural antioxidant can also fight the signs of ageing, help address the damaging effects of free radicals and brighten skin too.
TEMPLESPA skin support: LET'S CONCENTRATE Skin Glowing Serum is rich in Ascorbyl Glucoside – a stable form of vitamin C that actively delivers brighter, healthier skin. 90% of triallist said their skin looked brighter and more radiant* after using!
*based on a panel of 105 independent testers
7. Add oxygen into your routine
Oxygen facials are everywhere these days. Our skin is subjected to pollution, UV rays and free radicals on a daily basis so it follows that a dose of oxygen for your skin cells can improve radiance and feelings of wellness.
TEMPLESPA skin support: our MOST REVEALING Glowing Skin Oxygen Peel is another multi-award winner from the TEMPLESPA family. Fuelled by a powerful cocktail of vitamin C, glycolic, malic, lactic and hydroxy acids, this iconic formula fizzes and foams on the skin to lift away dead skin cells and promote a brighter and more radiant complexion.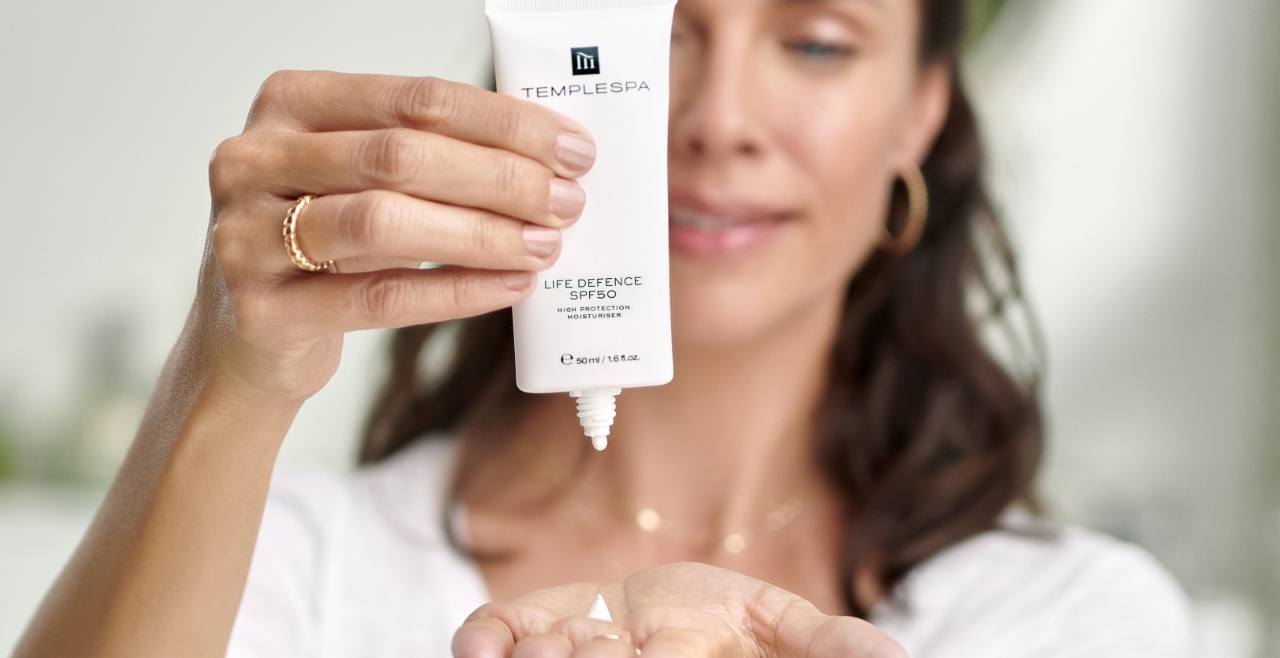 8. Try an environmental skin filter
The environment we live in has a direct impact on our skin. Free radicals, the sun's rays and even blue light from screens can impact the vitality of our skin. There are skin filters out there that can help to protect your microbiome from the harmful effects of modern life.
TEMPLESPA skin support: Our LIFE DEFENCE SPF 30/50 High Protection Moisturiser is the answer to dull skin's prayers. With UVA/UVB broad spectrum protection and a potent complex that combines the hard-working hyaluronic acid, vitamin E and glyceryl stearate with rocket and ginseng, LIFE DEFENCE forms a barrier between your skin and the outside world for glowing, vibrant and protected skin.
9. Get a little more sleep
We all know the impact poor sleep can have on just about every aspect of our lives and we also don't think anyone is out there actively choosing to sleep badly! 7-8 hours per night is recommended but not always achievable. Create a wind down routine in the hour or two before bed so that your body knows that sleep time is coming.
TEMPLESPA skin support: If sleep isn't always your friend, then try a relaxing pillow mist like our QUIETUDE Chill Out and Sleep Well Mist. With natural relaxants and soothing aromas, this could help you drift off more easily.
10. Consider visiting a dermatologist
Dermatologists are trained to identify skin problems and recognise which procedures could help. If dull skin is affecting you, visit a professional and get their expert advice.
TEMPLESPA skin support: We're proud to partner with some of the finest spa and wellness facilities in the UK. Head to our Spa Finder to find a spa near you and book your TEMPLESPA treatment!
11. Discover the power of crushed diamonds
You've tried just about everything to brighten and enliven your skin but have you tried crushed diamond powder? We thought not!
TEMPLESPA skin support: Our ultra-luxe SKIN TRUFFLE Ultra Radiance Moisturiser has a host of heavenly ingredients to refresh and rejuvenate your complexion including crushed diamond which works by converting UV light to blue light for a radiant, luminous complexion.
Get inspired with more glowing heroes for your skin with our blogs, start with What's the best serum for glowing skin, How to get glowing skin and Best exfoliator for glowing skin.